3 Healthy + Delicious Recipes With Pantry Essentials
3 Healthy + Delicious Recipes With Pantry Essentials
If you're running out of recipe ideas, we've got you covered! We partnered with
Madeline's Cookbook
to bring you some you three healthy, easy, and delicious recipes that you can cook during your time at home these next few weeks! They include a lot of canned, frozen, and dry goods! #pantryessentials
Breakfast
: Sweet Potato Bowl With Poached Eggs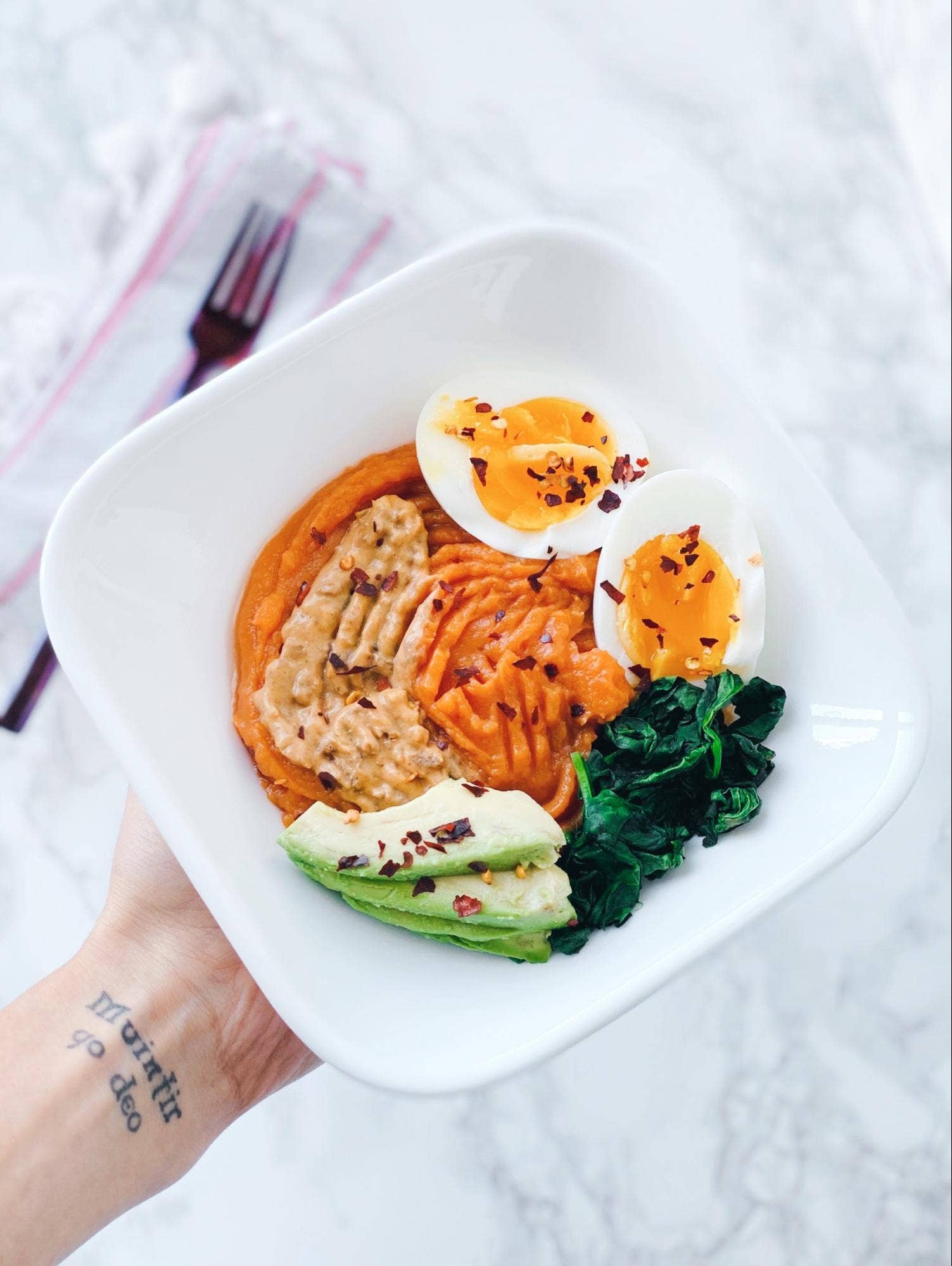 Ingredients:
1 Sweet Potato
1-2 eggs
Spinach - fresh or frozen
Sea salt + Cracked red pepper
2 tbsp. cashew queso - Or queso/cheese of choice
Avocado
Olive oil
Directions:
Cook your sweet potato in a pressure cooker for 15 minutes on high pressure. Or wrap in tin foil and cook in the oven at 425 degrees for 45-50 minutes. Let cool and mash or puree in a food processor with sea salt to taste.
To poach your eggs, you may use your pressure cooker on high pressure for 5 minutes, quick release, run under cold water, and peel. If using the stove top, put your eggs into a pot with cold water. Bring the pot to a boil and once boiling, remove from heat and let sit for 5 minutes, run under cold water, and peel.
Sautee your spinach in olive oil.
Assemble your bowl! Top with cracked red pepper, avocado, and enjoy!
Lunch: Buffalo Chickpea Wraps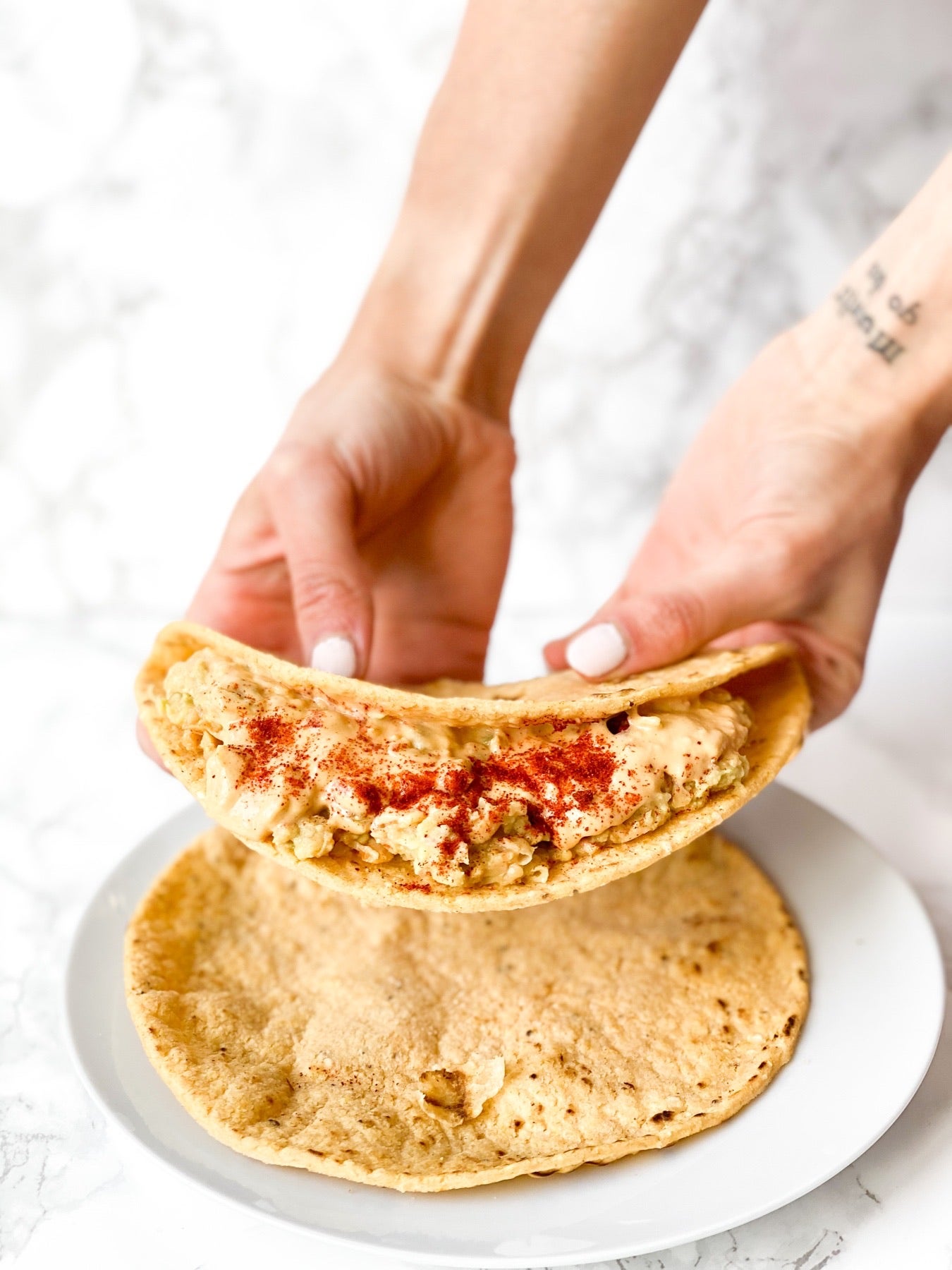 Ingredients:
1-2 tortillas of your choice
1/2 C chickpeas
2 tbsp. cashew queso (or other queso)
1/2 small avocado
1 tsp hot sauce
1/2 tsp paprika
Sea salt and black pepper to taste
Directions:
Blend all ingredients in a food processor (minus the tortillas, of course!)
Eat the mash how you'd like! I love pairing it with tortillas for a wrap!
Save in Tupperware in the fridge for 5 days!
Enjoy!
Dinner
: Quinoa Black Bean Burgers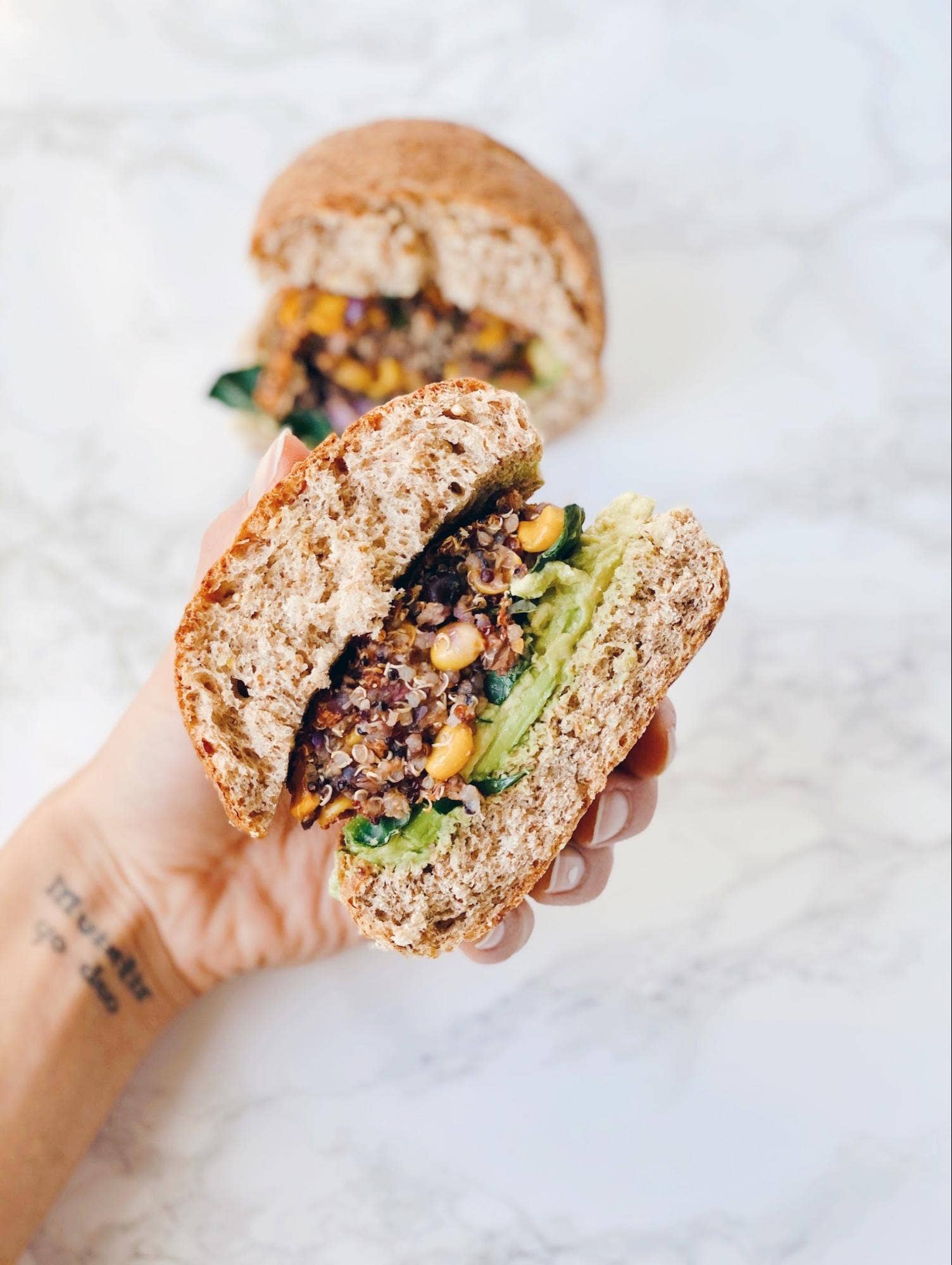 Ingredients:
1/4 C dry quinoa
1/2 C black beans
1/2 C corn and diced red/yellow peppers
2 tbsp. tomato paste
1/2 tsp sea salt
1/2 tsp cumin
2 tbsp. chopped purple cabbage
1/4 C fresh cilantro
Avocado
Hamburger buns
Directions:
Cook your quinoa according to the package and set aside.
In a food processor, blend 1/4 C black beans with the tomato paste, salt, and cumin into a paste.
Add the remaining black beans, quinoa, corn/peppers and pulse.
Form into 3-4 patties.
Spray with oil and air fry, pan fry, or bake in the oven!
Pair with avocado, lettuce, and stuff in between some gluten free hamburger buns!
Enjoy!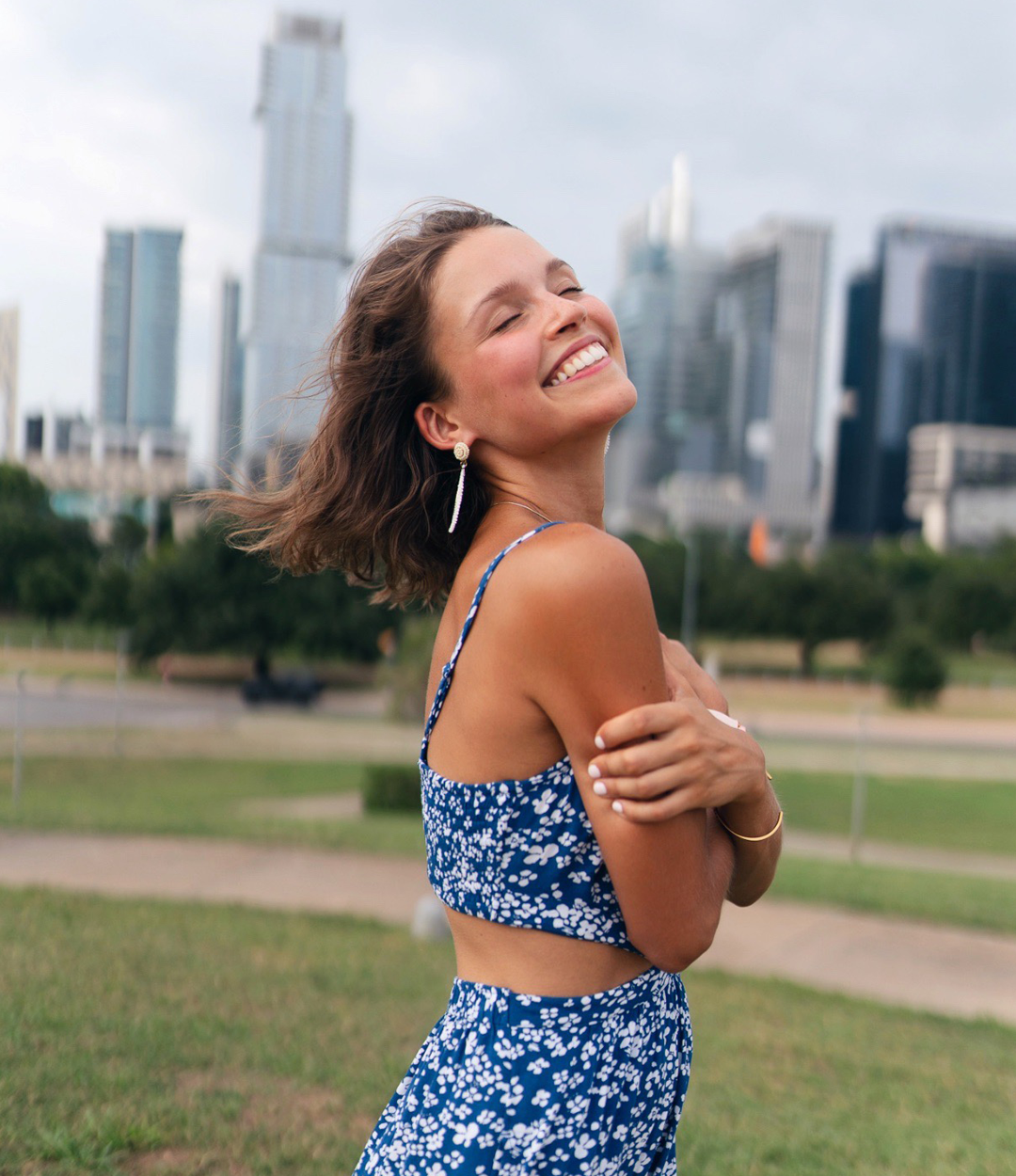 Meet Madeline:
My name is Madeline, a 21 year old from Chicago with a passion for food, photography, wellness, and travel.
My health journey began when I was diagnosed with anorexia nervosa at the age of 12. It was my struggles, recovery, and coming out from the other side which inspired my passion for all-things health.
My passion for food and wellness has not only allowed me to "tap" into my creative brain, but it has highlighted my strengths when it comes to photography, marketing/branding, and social media consulting.
Madeline's Cookbook was founded in December of 2018, and since then, I have partnered with over 80 brands to do content creation, influencer marketing, product reviews, product campaigns, and giveaways.