Naturepedic Is Here To Help: Our COVID-19 Response
Naturepedic Is Here To Help: Our COVID-19 Response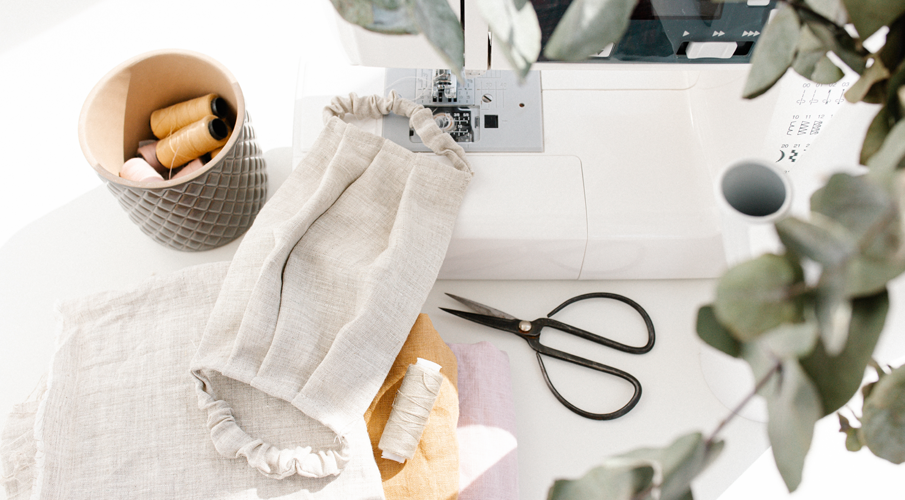 In this time of great uncertainty, our focus, as always, is on the health and safety of our employees, customers, and communities. We have made changes to our everyday operations to ensure that our employees remain safe and our customers have access to products they need. Like many other companies, we have suspended the operation of our brick and mortar stores. This includes all our U.S. and Canada stores. We continue to remain open and ready to serve you on our website, and our dedicated customer service team is standing by both on our online chat and by phone.
Due to the shortage of face masks in our nation's health care system, we have made the decision to designate a portion of our factory to face mask production. Using our 100% organic cotton fabric, our masks are certified by GOTS®, washable, reuseable, and hand-sewn in Chagrin Falls, Ohio. Although they are not N95 masks, they will offer our health care workers protection by helping prevent transmission of the COVID-19 virus. Naturepedic face masks are constructed with two latex-free elastic straps that will help keep the mask secure while minimizing potential contagions. These masks are produced and sold at cost; they are not sold for profit.
We are able to provide organic certified face masks, organic mattresses (for babies, kids, and adults), organic bedding (including sheets, protector pads, and pillows), and so much more for medical, government, state, and local use. All Naturepedic products are manufactured in Chagrin Falls, Ohio, in our GOTS® organic certified factory, in accordance with current OSHA guidelines.
We already know that healthy sleep boosts the immune system, and we're committed to making healthy sleep accessible for everyone. We are currently offering all of our customers 10% off sitewide of all Naturepedic products with 0% financing for up to 6 months.
For more information, please don't hesitate to contact our customer service team. They are available to you from 9am-5pm EST, Monday-Friday. You can reach them at 1.800.917.3342, email them at cs@naturepedic.com, or chat with them live on our website.
At Naturepedic, we feel confident that by sticking together and supporting each other, we'll all emerge from this difficult time even stronger than before.