Customized Mattress: What Makes Our EOS Mattress Different
Customized Mattress: What Makes Our EOS Mattress Different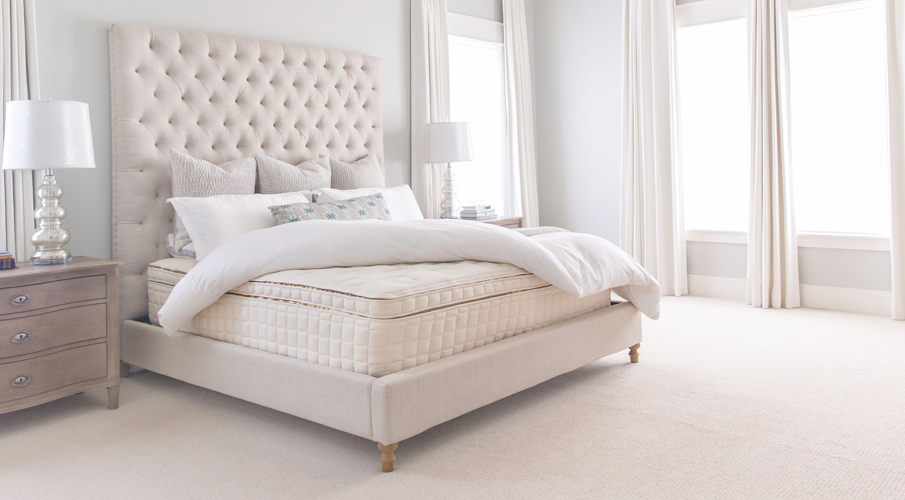 Board-certified environmental engineer, Barry Cik, went into a baby store almost 20 years ago to buy a mattress for his first grandson. When he couldn't find one without toxic chemicals in it, he decided to make his own and Naturepedic was born. Barry and his two sons, Jeff and Jason, have grown Naturepedic to encompass a fully-certified organic baby line, kids line, and adult line.
At the time our ownership team set out to design the EOS collection, most mattress companies were selling a 'one-size-fits-all' concept for sleep.
"Mattresses weren't being made with the consumers unique needs in mind. The 'one-size-fits-all' concept is an antiquated and somehwat presumptive way of looking at a consumers' true needs," says Chris Robinson, VP of Sales.
"Most mattresses are designed on an assembly line, made to fit the 'general population' when, in reality, everyones' bodies, sleep patterns, and comfort needs are different," Robinson continues.
If you think about it, most cars these days have dual temperature settings because every individual is different when it comes to comfort and body regulation. So when it comes to a product that you will spend one-third of your life resting on, why are companies still selling a 'one-size-fits-all' option? "Because it's easy. Customization is not fun or inexpensive from a manufacturing standpoint and requires retailers to spend more time with each customer in a retail environment," says Robinson.
"The whole spirit of our EOS collection is about customization and meeting every consumer's needs," says Jason Cik, co-founder of Naturepedic. "You can customize a mattress made entirely from coils or one made entirely with organic latex and everything in between."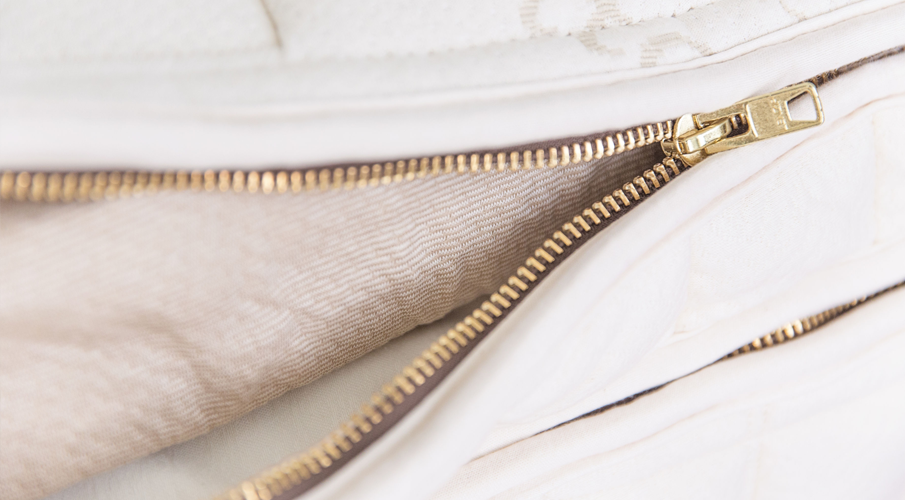 Customizability
The EOS collection consists of three different designs: The Classic, Pillow Top, and Trilux (all latex option). Each of these designs consist of a zippered encasement,internal support, and comfort layer(s).
"Making the internal components accessible by zipper was a great concept," says Jason Cik."You don't notice the zipper if you don't need it, you could put your mattress together and not touch the zipper for 10 years. We wanted to make it adjustable in a way that wasn't intrusive but also easy to do if the consumer needed to." The zippers also allow for Naturepedic's layer swap program to be extremely effective, which offers customers the chance to change out their mattress' layers until they find their ideal comfort.
"We're not operating under the assumption that customers are going to love their comfort configuration after sleeping on it for a little while, and we wanted to give those customers the option to trade out their layers to reach their optimal comfort level." Robinson adds, "We understand sleep well enough to know that there might be a need for an adjustment down the line—either right after you purchase or 10 years from now. People's lives and bodies change, and EOS accommodates that."
Of course, each design had different challenges for the family of engineers to face. How do you make a mattress that consists of loose internal components that will stay in place?
"All of the internal pieces had to fit like a glove in the encasement," says Cik. "The precision specs have to be exactly right. When we receive a shipment of GOLS certified latex, it's meticulously measured for height, width, and density. We reject quite a bit of latex because it doesn't meet our needs."
In addition to the support layer and comfort layer in The Classic, The Pillow Top also includes an extra comfort layer that is housed in a separate encasement than the rest of the internal pieces.
"We tried to make one big compartment and put all the layers in one, but we found that we needed a separate compartment to ensure the layers fit like a glove," Cik adds."This prevents the edges from sagging and is stronger for an overall tighter build."
"Ultimately, we designed the EOS collection with all of our different consumers in mind. We wanted to make the process easy for the customer—easy to make changes, easy to reach their ideal comfort level," says Cik.
"We at Naturepedic know that sleep and comfort is not one-size-fits-all, and we wanted our products to reflect that," Cik adds.
By offering the ultimate customization, Naturepedic's three designs showcase the importance of meeting each customer's individual needs in their mattress. After all, sleep is essential to leading a healthy, holistic lifestyle. By rejecting the concept of "one-size-fits-all," Naturepedic's mattresses provide truly personalized sleep.
Sustainability
While customizability is a great benefit of the zipper design of our EOS mattress line, access to your mattress layers offers another great benefit: sustainability. Did you know that 20 million mattresses are dumped into landfills every year in America? As the mattress landscape continues to change, and companies are offering longer then ever trial periods, consumers are getting rid of more mattresses then ever before. "The race to bring consumers better beds has created a recycling nightmare," which means that very few companies are responsibly recycling mattresses.
By giving you access to your mattress layers in our EOS line—you're able to replace them when they get old instead of buying a new mattress that will eventually end up in a landfill.