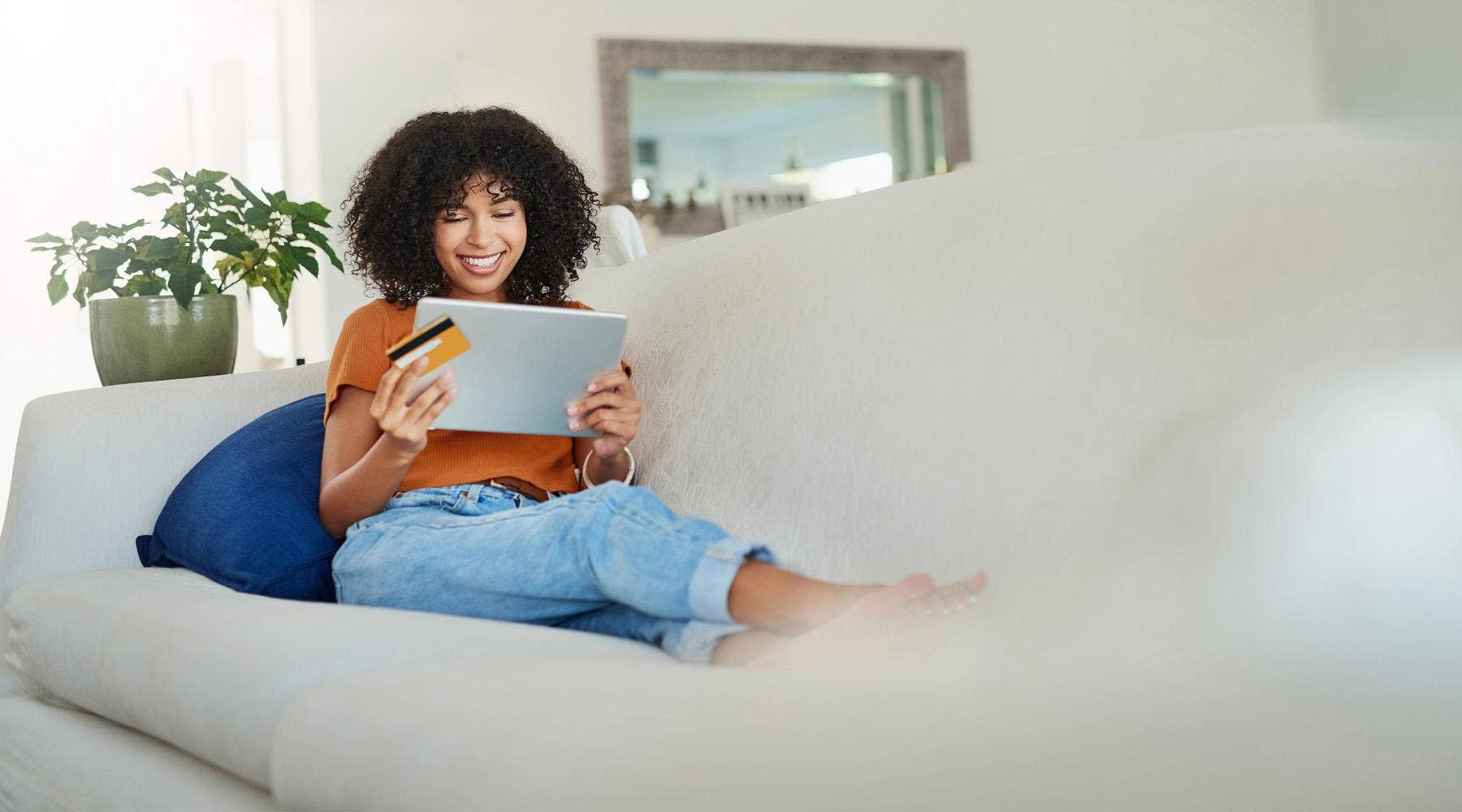 With people spending more time at home during COVID-19 and making more considered purchases, consumers have had time to think about the environmental impacts of their shopping habits. Lockdown has encouraged sustainable living practices, with a growing number of people becoming ethical consumers. How so? Here, we reveal why a global pandemic has made eco-friendly shopping more popular than ever.
We're thinking about our diets
COVID-19 has led to many of us considering the health implications of our eating habits. More people also had time to cook healthy food from scratch, undertake more exercise and be aware of how our lifestyles are affecting our wellness. Post-pandemic, consumers are turning to more plant-based and planet-friendly diet options, as well as thinking about where food is coming from.
We travelled less
International travel pretty much ground to a halt during the pandemic, causing CO2 emissions to drop 60 per cent. Instead of going abroad on holiday, consumers opted for shorter breaks in the UK, resulting in the boom of the staycation. Additionally, fewer people took to the roads, choosing to walk or cycle instead, meaning pollution levels decreased significantly.
We ate at home
The complete shutdown of the hospitality sector meant more people ate at home. While this had massive financial implications on the food industry, it resulted in people living more sustainable lives during the lockdown. For one, consumers had more control over their food waste, being able to recycle, compost and cook in batch to reduce the overall amount of food being wasted. Furthermore, consumers generally had more free time on their hands, reducing the need for convenience food that is packaged in single-use plastic.
We shopped less
One of the main ways consumers have shopped more sustainably is through fashion. The closing of retail stores and the introduction of social distancing has led to less socialising and making impulse purchases. Pre-loved shopping increased during the pandemic, with more people shopping on sites, such as Depop and eBay. The rise of TikTok has also led people to become interested in DIY fashion, including learning how to knit and crochet.
We became more involved in local community projects
Major support in tackling environmental issues has come from local community groups. More local community groups have been formed over the past year, helping to support a wide variety of eco-friendly missions, including encouraging plastic-free use in supermarkets and switching to banks that don't have investments in fossil fuels.
We became more considerate
In addition to becoming more aware of our finances, lockdown made many consumers more considerate of the environment and our planet. Spending time in local nature parks became more popular, as did spending more time in the open outdoors. Studies have shown that consumerism as a whole has become more focused on sustainability and the impact on future generations. As a result, people are contemplating where they spend their money and how they spend their time.
We shopped locally
Restrictions of the lockdown meant more people shopped locally, supporting their local businesses for food produce. Choosing to shop locally reduces the length of the supply chain which decreases associated environmental factors, including pollution and waste. The amount of consumers shopping organically has also increased as the food production industry was brought into focus. Online shopping like Facebook marketplace has also made it easier for local produce sellers to advertise their goods to people in the local community.
Eco-friendly shopping habits have become a positive result of the coronavirus pandemic
With growing numbers of people looking to shop more sustainably, ethical consumerism has never been more popular. The COVID-19 pandemic has left many in society wanting to create a healthier planet, not just for ourselves, but for generations to come. Spending more time with the family and nature has meant people are enjoying the simple things in life. As such, the movement towards sustainability has had a real push.
Whether it's tackling climate change or the amount of plastic waste filling our oceans, even addressing small changes can make a big difference. Furthermore, the boom in sustainability is making it easier than ever before to make a change.
About the author
Vivida Lifestyle seeks to build the best and most sustainable activewear and accessories for watersports, yoga, and life. Vivida supports a global community of like-minded individuals that inspire and empower one another to live balanced, healthy and fulfilling lifestyles doing what they love.
---