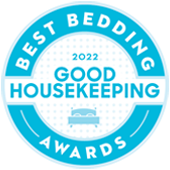 A Safer Healthier Organic Mattress
Complete the Survey & Save
Not Sure What Mattress is Best For You?
Behind all the marketing jargon, what really makes a mattress organic? As one of the oldest manufacturers of natural and organic mattresses, Naturepedic wants to share our top tips for vetting an organic mattress. Of course, we want to know what you value, too! Fill out this short survey for 30% off a Naturepedic Organic Mattress.
5 Things to Look Out For When Buying an Organic Mattress
Tap any of the buttons below to learn more.
---
Your bed is a safe place for rest and rejuvenation. Sounds obvious, right? Yet, some natural or organic mattresses fail to deliver. Big time.
Virtually all "green" or "eco" mattress companies are owned by regular mattress companies that use polyurethane foam and flame retardants in their other product lines. Not to mention, organic mattresses are often made in the very same facilities and even on the same equipment as non-organic mattresses. These are forms of greenwashing (deceptively marketing products to appear more eco-friendly than they actually are).
Organic is a lifestyle, and this type of manufacturer simply doesn't believe in it. They market a "green" mattress because it sells, while cutting corners on important features – even if they "technically" meet organic requirements.
At Naturepedic, we handcraft our certified organic mattresses in our certified organic factory and, in many aspects, we go beyond the organic standards. Why? Because we're not just a mattress company making green mattresses. We're environmentalists and health enthusiasts who care about cleaner, safer, healthier sleep AND a cleaner planet.
Mattress manufacturers love glue. It's fast, cheap and easy. They use giant adhesive spray guns to pour industrial-grade glue into every mattress – even "organic" mattresses. The trouble is that adhesives contain off-gassing chemicals that aren't healthy for you or the planet.
Many organic mattress manufacturers have successfully eliminated adhesives from their "comfort layers," or the top layers of the mattress (think: latex or cotton). In reality, adhesives are used primarily in the coil system where it takes several pounds of industrial adhesives to hold the coils together.
Read organic mattress websites carefully, and you'll likely see the claim "no adhesives in the comfort layers." This is intentional wording – don't be fooled. Since most organic mattress manufacturers buy third-party coils, they couldn't remove the adhesives even if they wanted to. Their "comfort layers" may not contain adhesives, but the coils sure do.
At Naturepedic, we spent years developing proprietary equipment that allows us to make coils with zero adhesives. As far as we know, Naturepedic is the only organic mattress manufacturer that does not use any glues or adhesives in its encased coils.
No mattress is "one size fits all." A salesman cannot guess your ideal mattress any more than he can predict your favorite pizza topping. And let's face it, you're not going to want to sleep on an organic mattress if it's not comfortable (the same way you wouldn't want to eat a pizza with organic ingredients if it didn't taste good).
You need options, which is where Naturepedic shines. Our EOS organic mattress is fully customizable via a zipper that lets you access the inner layers. You can even customize each side of the bed so you and your sleep partner can both get your best rest.
Swapping layers is easy, and you can switch comfort levels at any point – now or in the future. Plus, you can choose between our glue-free, individually encased coils for less motion transfer and fewer disturbances, or an all-latex support system.
It can be tempting to go for the cheapest mattress out there. But you will end up paying more in the long run. You might pay in neck aches and back pain, saggy mattress edges, poor or non-existent motion isolation, only one firmness option, or sleepless nights. But you'll pay in actual money, too.
A quality organic mattress should last at least 10 to 15 years. But if you opt for the bargain, you may be shopping again in 3 to 5 years. Doing it right comes with a cost.
Naturepedic has stringent requirements when it comes to our material sourcing and quality assurance. As a result, we have one of the lowest return rates in the industry, and we stand behind our product with a 100 night risk-free sleep trial and 25-year limited warranties. Bottom line - we don't cut corners.
Sure, you could get a "free return" with most mattress companies. But, you can't get a refund on the time, hassle and frustration that comes with a mattress return. Do you have to take off a day of work to be home for the pickup? What will you sleep on until the replacement arrives? No thanks.
But, what if you never had to return your mattress because it could be adjusted to feel however you want? The Naturepedic EOS line does just that. Remember those interchangeable layers we mentioned before? You can design your mattress to have the exact support, firmness and feel you desire.
Don't like it? We'll ship you new layers via FedEx or UPS ground. Changing layers takes less than 5 minutes – with layers from super firm to ultra-plush. The EOS may just be the last mattress you ever have to buy, because you can replace worn parts at any time, even years later.
Your Mattress Might Have a Huge Problem
See The Naturepedic Solution
---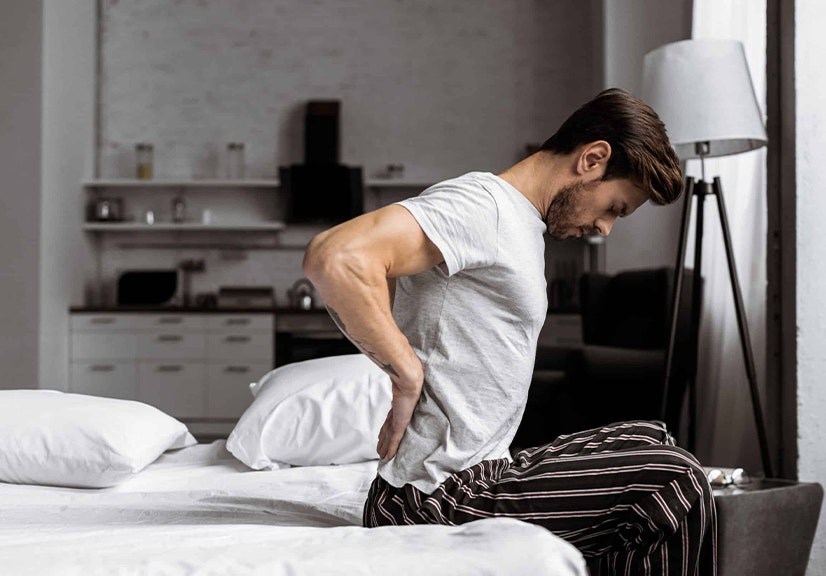 The Problem With Regular Mattresses
There is growing concern among physicians, health professionals, public safety officials, environmental advocacy groups, and consumers regarding the possible effects of chemicals on our bodies. Many researchers suspect that toxic chemicals are playing a significant role in the dramatic increase in cancers and other illnesses, placing an impossible burden on our immune systems. Your bedroom, and mattress in particular, should be a safe haven for rejuvenation, not another source of chemicals.
Adults typically spend 6-9 hours a day sleeping and relaxing on their mattress. Since the mattress is in such close proximity to our bodies and the air we breathe for such a prolonged period of time, it can easily become a significant source of chemical exposure. In fact, every breath while sleeping is no more than six inches away from these chemicals. Conventional mattresses are notorious for releasing chemicals like VOCs and aldehydes, making an organic mattress a smart choice.
---
The Solution With Organic Mattresses
Remove chemicals such as flame retardants, adhesives, vinyl, polyurethane foam, perfluorinated compounds and other questionable chemicals from the products we surround ourselves with and replace them with more natural non-toxic ingredients that don't carry the same risk.
At Naturepedic, we believe that education is the key to making the right decisions for your health. Naturepedic has become the standard for healthier organic mattresses and offers a much needed solution to the chemical and safety issues, as well as the quality and comfort concerns, of today's discerning consumers.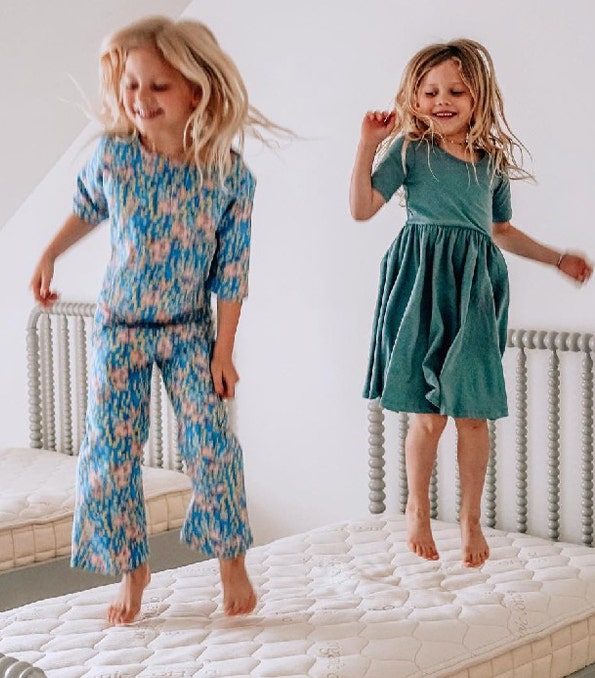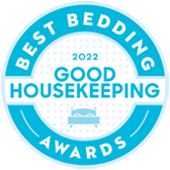 NATUREPEDIC WINS A GOOD HOUSEKEEPING BEST BEDDING AWARD
We're proud our EOS Classic customizable organic mattress is the "Cutting Edge Customization" winner in Good Housekeeping's 2022 Best Bedding Awards. Cutting-edge comfort … on both sides of the bed!