If you're considering either the Naturepedic Organic 2-in-1 Kids Mattress or our Verse Kids Mattress, you're already making the choice to protect your child from spending somewhere in the ballpark of 9-12 hours a night sleeping on toxic chemicals. Both of our kids mattresses are:
GREENGUARD® Gold certified for low chemical emissions

UL Formaldehyde Free verified
So, congrats on the parenting win! By choosing Naturepedic, you're also choosing a mattress that tailored to kids' growing bodies and unique sleep needs. But, which mattress is best for your kiddo?
The shortest answer is that the Organic 2-in-1 is made for potty-training younger children and the Verse is typically for bigger kids. But, there are other factors to consider as well. Let's break it down.
5 Questions to Help You Pick a Naturepedic Kids Mattress
Every child's sleep needs truly are unique. So is your home, your family, your budget and more. Nevertheless, this list of questions is a great starting point to guide you through your decision.
1. What Size Bed Are You Considering?
This may seem obvious, but depending on your answer, your bed frame could make the decision for you. Looking for a trundle mattress? The Organic 2-in-1 is our only kids mattress that comes in trundle sizes.
Similarly, if you need a mattress for a Twin XL or a Queen bed, you'll need to go with our Verse mattress. Both of our kids mattresses come in Twin and Full sizes. However, if cost is a concern, you'll save some money with the Organic 2-in-1.
2. How Old Is Your Kiddo?
The Organic 2-in-1 and Verse mattresses are both safe for toddlers through to teens, so age is more of a loose guideline. We developed the Organic 2-in-1 with younger kids in mind, specifically those who are potty training or are just making the transition from crib to big kid bed. It features a two-stage design that lets you flip from a firm, waterproof side to a comfier quilted side as your little one grows.
The Verse, on the other hand, offers a premium organic sleep experience for kids who are a little more used to a bigger bed. Ideal for growing kids and teens, it offers the firm support their developing bones and muscles need with a softer, comfier feel of a plusher quilt. Although designed for kids, the Verse is also appropriate for adults and makes a great addition to a guest room.
3. Does Your Child Still Wet the Bed Sometimes?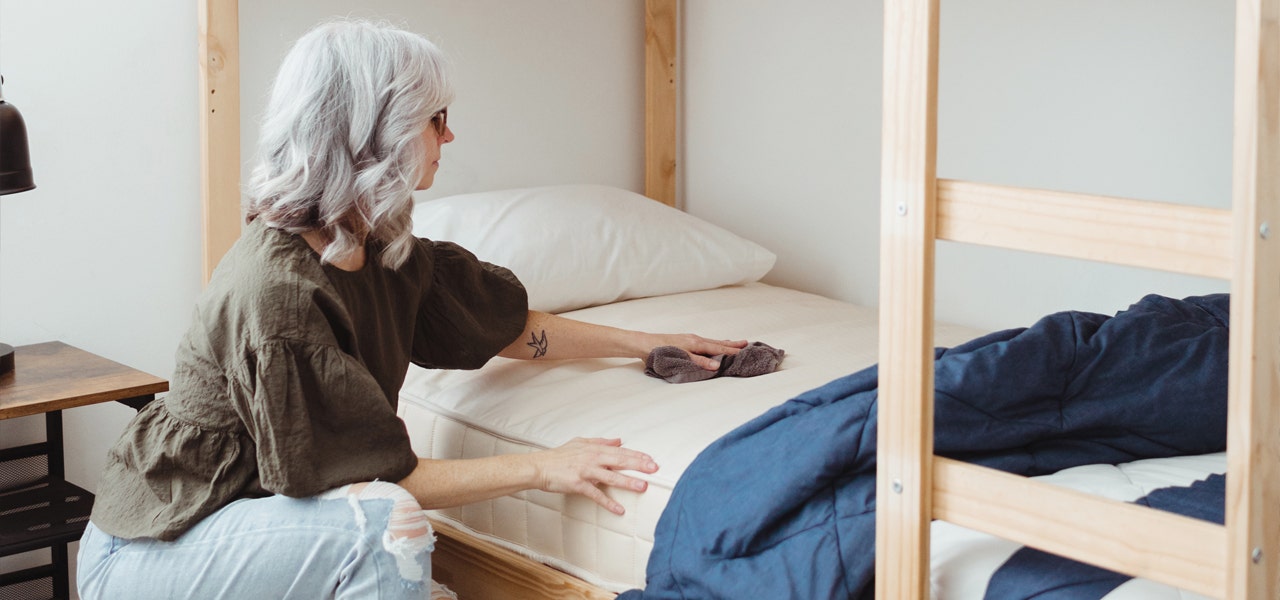 Parents, you get it. Potty training is not necessarily tied to any specific age and not something that you can cross off your list as soon as you'd like. Most kids stop bedwetting by kindergarten or first grade, but some continue to struggle. If your child is still wetting the bed regularly past the age of 6 or 7, it's worth consulting your pediatrician.
Either way, until your child has mastered making it through the night without frequent accidents, you should opt for the Organic 2-in-1 mattress. It's designed specifically for the potty-training years, featuring a wipe-clean waterproof surface on one side that makes it easy to keep your child's mattress hygienic and dry.
If you still want to go with the Verse, no problem – we just recommend using an organic waterproof pad until the bedwetting days are behind you.
4. Are Allergies a Concern for Your Family?
At Naturepedic, we take allergies seriously. And, we take extra care when it comes to crib mattresses and mattresses for young children because babies and little ones don't yet know what allergies they may have. All our baby and kids mattresses are made without allergenic latex.
So, you're in the clear on latex for both the Organic 2-in-1 and the Verse. But, be aware that our Verse mattress does feature certified organic wool. If you know or suspect that your child has a wool allergy, opt for the Organic 2-in-1 instead. Additionally, the Organic 2-in-1's waterproof surface makes an excellent dust mite barrier!
5. Is Your Kid a Hot or Restless Sleeper?
There are many reasons for someone to "sleep hot." However, one potential cause is your mattress. Petroleum-based materials like polyurethane (memory) foam trap heat and can make people feel hot and sweaty.
At Naturepedic, we make all of our mattresses without the use of polyurethane foam, opting instead for naturally breathable materials like organic cotton. That said, if you do have a particularly hot sleeper on your hands, your child may feel more comfortable on the Verse. This is because the Verse features organic wool, which has natural moisture-wicking and temperature regulation benefits.
Good News! You Can Try Your Kids Mattress Risk Free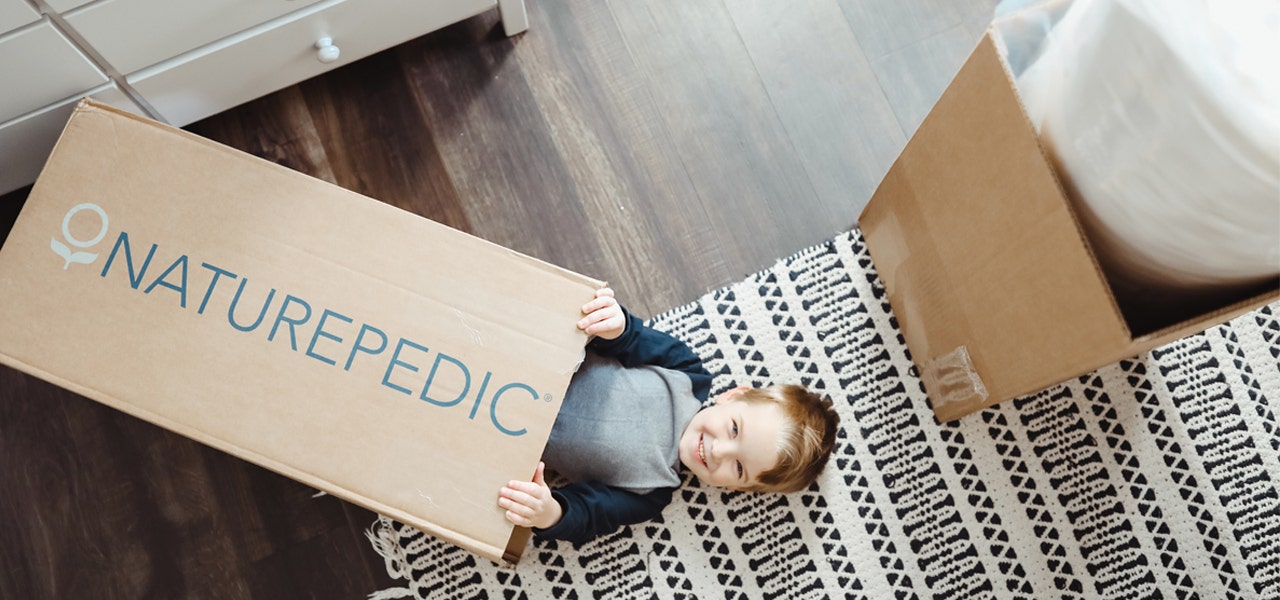 Don't fret too much over which Naturepedic kids mattress you need. Your child's sleep environment is important to their health and well-being, and we're committed to making sure you – and your kiddo – are comfortable with the mattress you choose. Both of our certified organic kids mattresses:
Include a 100-night, risk-free sleep trial

Ship compressed and roll-packed for easy delivery and setup

Come with free shipping and returns

Have a 25-year limited warranty
We hope these quick questions were helpful. Plus, the peace of mind that comes with certified organic products and risk-free sleep trials never hurts, either. Our goal is to help you and your child get your most restful night's sleep as soon as possible. You know, so you can go back to worrying about rest of the, oh, bazillion parenting decisions on your list!
---
---