About Us
Passionate about health, safety and the environment
we began the way you began - seeking a safer mattress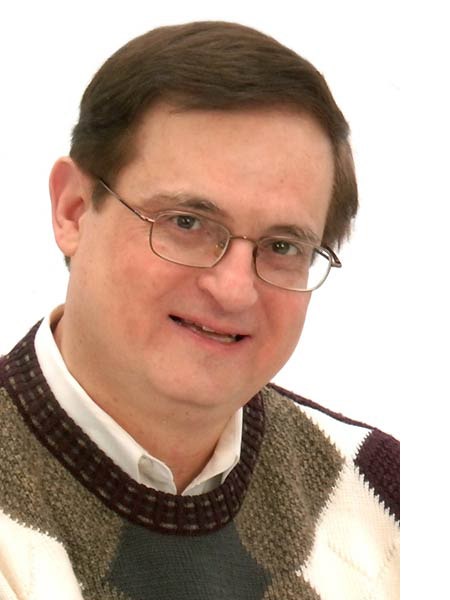 Naturepedic was founded by Barry A. Cik, a veteran in the field of environmental engineering with over 30 years of experience chasing chemicals. In anticipation of his first grandchild, Barry went searching for a suitable baby crib mattress. Sadly, he found that all of the crib mattress offerings on the market were completely unacceptable. Most bedding manufacturers, to his shock, used harmful chemicals and materials in both the assembly process and the final products. "I knew all about vinyl/PVC, polyurethane foam, and the various chemicals contained in them, and there was no way I was going to put my grandchild to sleep within a few inches of these chemicals."
Barry then set out to find a suitable organic baby crib mattress, but no organic mattress company offered what he was looking for. "All of the organic baby crib mattresses on the market were not waterproof… if the mattress were to get wet, it would grow mold and fungus without any effective way to clean it." According to Barry, "the organic baby mattresses were nothing more than miniaturized adult mattresses, which made little sense for babies."
Barry, together with his two sons, set out to found Naturepedic, a non-toxic and organic mattress manufacturer dedicated to providing parents with a better alternative. They created the first and only organic baby crib mattress designed with a patented food-grade waterproof surface made from non-GMO sugarcane with various breathable options. Since then, Naturepedic has led the industry by introducing organic mattresses designed for kids as well as highly sought-after luxury organic mattresses for adults.
Today, Naturepedic has a large and growing network of retail outlets and signature Organic Mattress Galleries across the country and abroad, and has launched many new products and models to meet the growing demand for high-quality, non-toxic mattresses and bedding. Throughout all of this, Naturepedic has remained faithful to its mission of providing safer, healthier sleep in an economically competitive and environmentally responsible way.
MEET DANIEL
Daniel is one of Barry's grandchildren and has grown up with Naturepedic throughout the years. He modeled for Naturepedic as a baby, kid, and now as an adult. He has slept on Naturepedic his whole life and encourages everyone else to do so as well. "Choose an organic mattress and thank me later" says Daniel. He is living proof that choosing organic pays dividends in health and comfort, while making a difference in the quality of your sleep and the preservation of the environment. "Growing up with Naturepedic has truly been a privilege. I've worked in the factory, sales, and marketing departments and truly feel like I'm part of the solution. You too can be part of the solution by choosing Naturepedic!"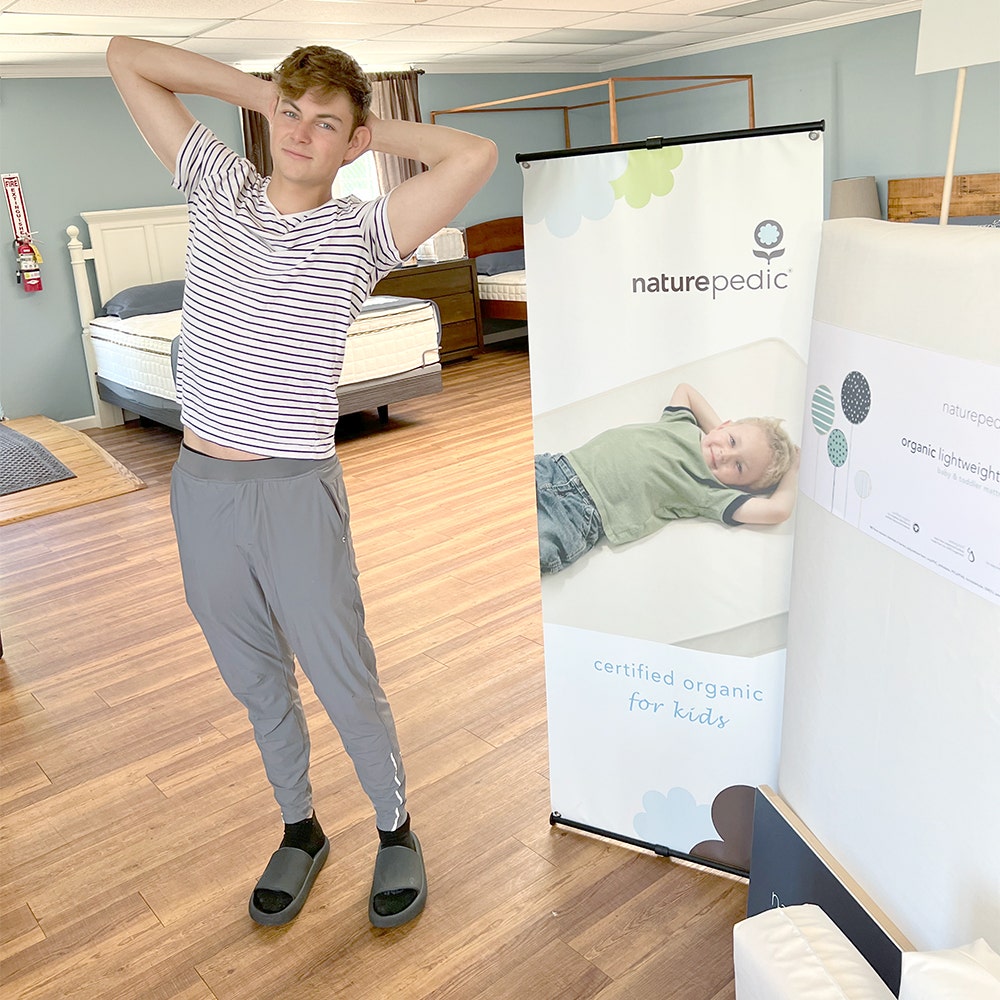 PROUDLY SUPPORTING U.S. JOBS + INDUSTRY
As a family-owned business with an excellent reputation for quality products and great customer service, Naturepedic is proud to offer the very best certified organic mattresses. We use a combination of domestic and imported fabric and components when crafting our mattresses. Many of our workers are skilled Amish craftspeople who take pride in their work, paying special attention to every detail. When you buy a Naturepedic mattress, you can feel proud of your support for U.S. jobs and industry. You can also be assured that your bed was crafted by people who care.
LEARN MORE ABOUT ORGANIC HEALTHY SLEEP