STORE HOURS
MONDAY -10AM - 3PM
TUESDAY - APPOINTMENT ONLY
WEDNESDAY THROUGH FRIDAY - 10AM - 4PM
(APPOINTMENTS AVAILABLE AFTER 4PM)
SATURDAY - 10AM - 5PM
SUNDAY - APPOINTMENT ONLY
ANYTIME APPOINTMENTS CALL 952-855-7492
*Please note that this location is locally owned and operated and sales on this website are NOT LINKED with this location. Please visit or contact the store directly to place your order.
CONTACT THIS LOCATION
Get latest offers • Connect with a local organic mattress expert • Inquire about a sleep consultation
Located at the intersection of I-394 and I-494 in Minnetonka, we specialize in certified organic mattresses and bedding, natural mattresses and non-toxic mattresses. We service the greater Minneapolis metro and all surrounding neighborhoods. Come visit us and see for yourself how a good night's sleep on a quality Naturepedic organic mattress can change your life for the better!
ABOUT THE STORE MANAGER
Karna has a true passion for the organic lifestyle. After working in food and beverage for years, Karna opened a natural home store in Minneapolis before joining the Naturepedic team. Karna is a member of the National Association of Women Business Owners® (NAWBO®).
The Naturepedic mission aligned perfectly with Karna's values in life. Once she was diagnosed with Multiple Sclerosis in 2004, Karna realized just how much of an impact brands like Naturepedic can make on their customers. "I wanted to know that when I went to bed at night that my body could refresh and restore," Karna said. "Sleep is super important to me and always has been."
Karna also loves working with a brand that values growth and is trying every day to expand its presence to improve customers' lives. Karna uses her own background and knowledge of the organic space to better understand her clients and what they need in a mattress. "I love talking to people and meeting the customers and learning from them, about their lives, and, in many cases, their health stories," Karna said. "At least I'm making things better in the world."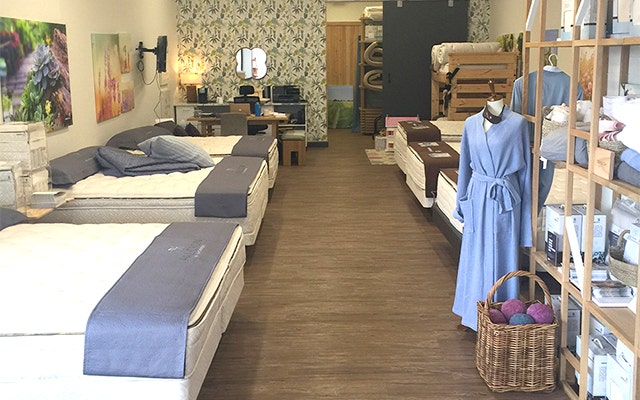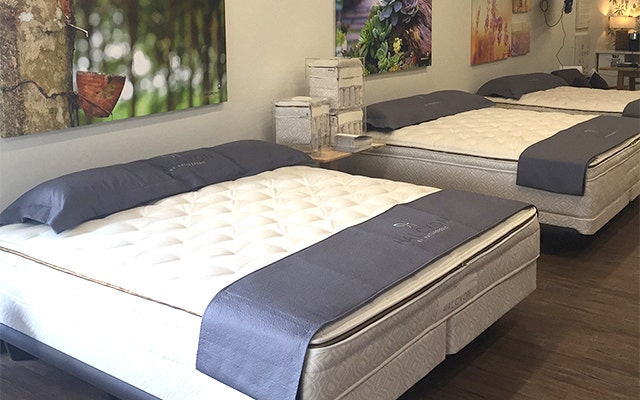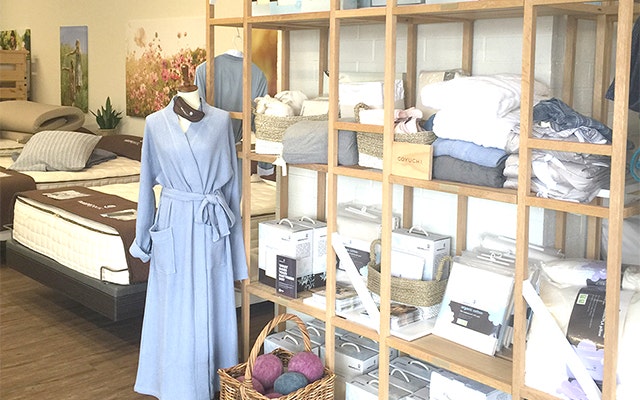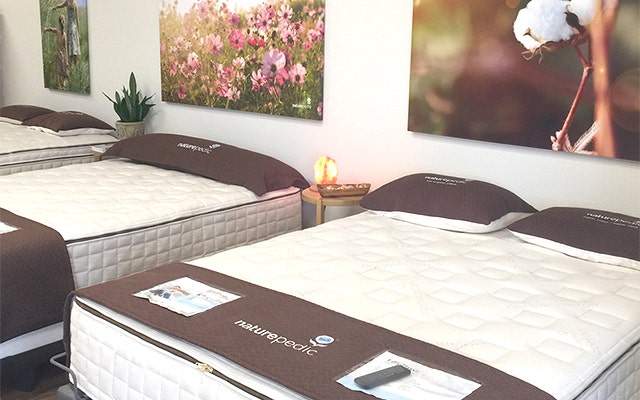 35% off select mattresses and adjustable bases
*FINAL SALE. Delivery charges not included. Layer swap program does not apply. Available while supplies last.