STORE HOURS
Permanently Closed, But We Can Still Help!
Shop Online at Naturepedic.com and use code SAVE10 for
10% off your order!
Questions?
Chat online or call 800-917-3342
Located in Lincoln Park in downtown Chicago, we specialize in certified organic mattresses and bedding, natural mattresses and non-toxic mattresses. We service the greater Chicago metro, including downtown, the north shore and all surrounding neighborhoods. Come visit us and see for yourself how a good night's sleep on a quality Naturepedic organic mattress can change your life for the better!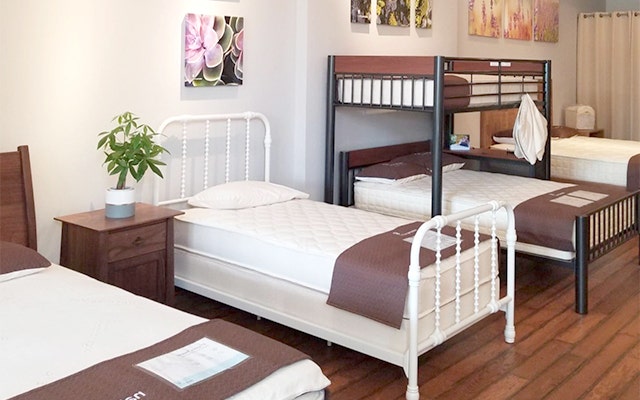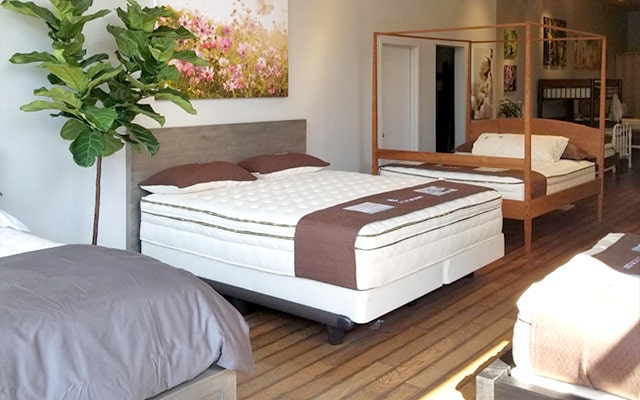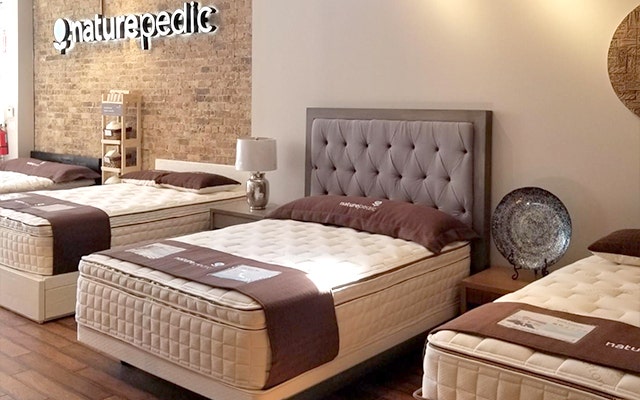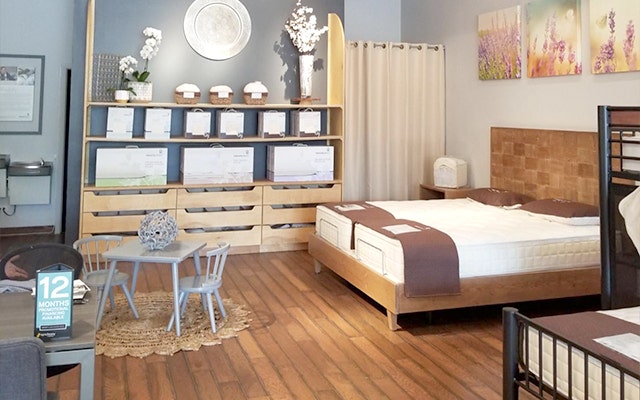 COMFORT WITHOUT CHEMICALS.
The three most important factors for wellness are nutrition, exercise, and healthy sleep. Most people don't fully appreciate the benefits of a healthy, natural mattress. Eliminating harmful chemicals, flame retardants, and other toxins can go a long way towards improving your sleep and overall health. It is also commonly argued that better sleep leads to increased longevity. At Naturepedic, we're all about comfort, health, and waking up refreshed day after day.
WHAT IS HEALTHY SLEEP?
To achieve truly healthy sleep, you need a mattress that is comfortable, supportive, and free of harmful chemicals. Most mattresses today are nothing more than slabs of petrochemical foam with chemical additives that are most likely not good for you in the long run. Your immune system has better things to do than battle chemical exposure while you sleep. Considering the fact that you will spend roughly one-third of your lifetime in bed, isn't it time you discovered a safer, healthier mattress.
PURE, ORGANIC LUXURY
At Naturepedic, we don't consider 100 pounds of petrochemicals to be a luxury product, no matter how fancy the marketing may be. A true luxury mattress is made from the purest, most natural materials Mother Nature has to offer. All of our mattresses are certified organic, further demonstrating our commitment to high standards. With Naturepedic, you know you're sleeping on the very best.
FINANCING AVAILABLE
FOR QUALIFIED BUYERS. SEE STORE FOR DETAILS.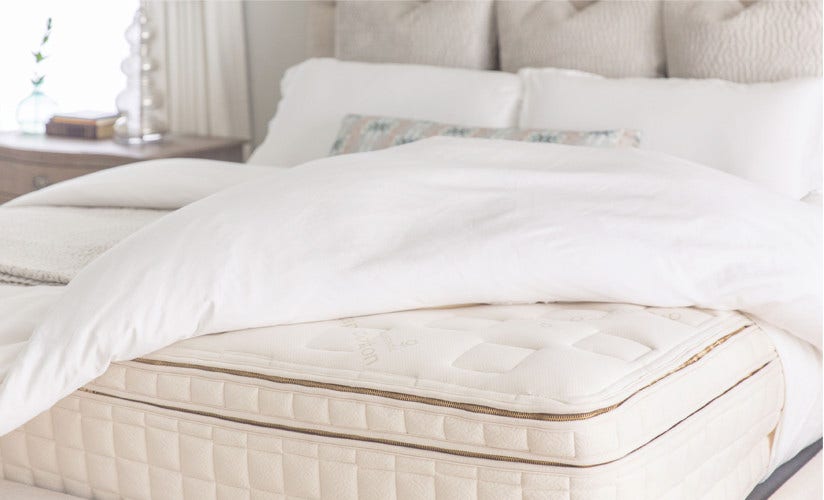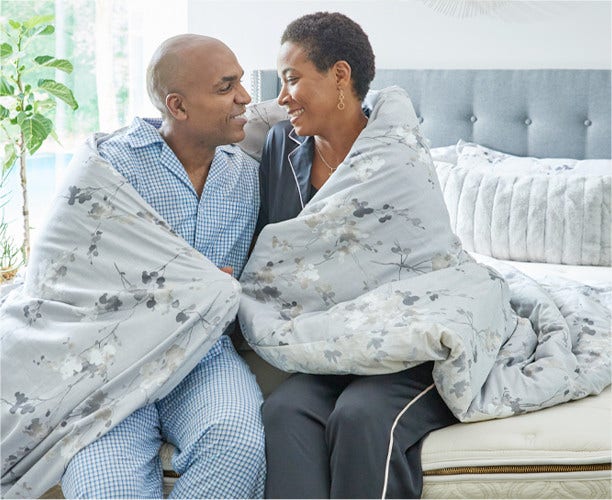 A good night's sleep can truly be transformative. At Naturepedic, we believe in harnessing the power of nature to achieve this. When you're well rested and in harmony with the environment, your energy levels are at their peak and your mood and performance are optimized. This helps create the best version of yourself - and it all begins with a quality Naturepedic certified organic mattress!
choose a topic to learn more
Discover Our Blog
Your guide to organic sleep and lifestyle
About Naturepedic
Since 2003, Naturepedic has been on a mission to transform the lives of our customers through safer, healthier sleep. By eliminating materials like flame retardants and polyurethane foam from our line of certified organic natural mattresses, Naturepedic supports an organic holistic lifestyle while protecting the environment.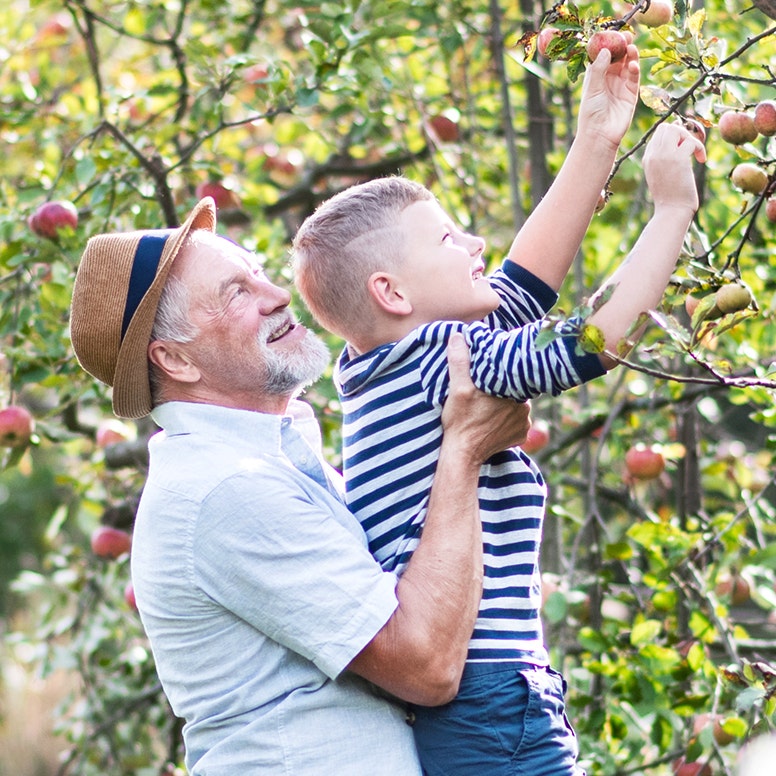 WE CARE ABOUT ORGANIC
The organic movement is all about health and the preservation of our natural world. We support this movement because we care and because we believe it's a positive force for the betterment of our lives and the lives of countless generations to come.
We all have the power to affect change with the simple choices we make. While there's an inherent cost to choosing organic, it's ultimately in our best interest and well worth the time and effort. At Naturepedic, we go the extra mile and don't cut corners. We buy our materials from trustworthy sources, build our products with care, and stand behind them 100%.

THE BRAND YOU CAN TRUST
We've been leading the organic mattress revolution for over 15 years and we do it right.