Certifications, Awards & Advocacy
It's Not Organic Unless It's Certified Organic.
Bottom line: it's not organic unless
it's certified organic.
Our certifications are incredibly important to us – it's a big part of why you can trust Naturepedic! While we are proud of our certifications, we don't stop there. In many cases, we hold ourselves to a far stricter standard, for example, by including support for sustainable forestry management. When we refer to organic latex, we mean latex that is GOTS approved for use in certified organic mattresses, which includes support for the expansion of our planet's sustainable rubber tree forests while still delivering the healthiest mattresses possible. We're here to help protect you, and our planet. Because both are irreplaceable! For more information, check out Naturepedic's Non-Toxic Approach.
Our certifications are incredibly important to us – it's a big part of why you can trust Naturepedic! The truth is that in many cases, we hold ourselves to an even higher standard because we're taking the lead to rid the sleep industry of harmful chemicals and unsustainable practices. For example, we don't use any flame retardant chemicals, even when the organic certifications allow it. We're here to help protect you, and our planet too. Because both are irreplaceable.
Naturepedic organic products meet the organic and non-toxic standards of the Global Organic Textile Standard (GOTS). Recognized by the U.S. Department of Agriculture (USDA), GOTS is the world's leading standard for organic non-food products. The GOTS certification includes ecological and social criteria, too, like ethical sourcing and fair worker treatment. Not only are Naturepedic products GOTS certified – our entire factory is, too!
Naturepedic uses organic latex that meets the standards of the Global Organic Latex Standard (GOLS) and Oeko-Tex Standard 100 Class 1. GOLS helps ensure that our latex is of organic origin, socially justifiable, environmentally friendly and traceable from the farm where the rubber tree sap was harvested to processing and storage facilities and all the way to Naturepedic's organic products.
FSC®
Naturepedic also uses latex and wood that meet Forest Stewardship Council® (FSC®) standards. Additionally, the latex meets the Oeko-Tex Standard 100 Class 1. FSC® is a global, not-for-profit organization dedicated to the promotion of responsible forest management worldwide. Our FSC® certified products meet rigorous environmental, social and economic criteria designed to protect lands, ecosystems and workers.
MADE SAFE®
Naturepedic is MADE SAFE® certified, helping to ensure that our materials do not contain harmful ingredients that could negatively impact human health or the ecosystem. MADE SAFE's mission is to revolutionize how consumer products are made, thereby eliminating the use of harmful chemicals from the marketplace to ensure a safe and sustainable future for all. Relevant MADE SAFE resources include the Bedding Report, Healthy Baby Guide and Healthy Pregnancy Guide.
"I sleep on a Naturepedic mattress. It's what I use, it's what I use for my kids, and it guarantees that when I'm sleeping my body can detox from all the chemicals and rejuvenate and recharge, and the reason why is because it's not struggling with fire retardants and pesticides and other chemicals that can make their way into a traditional mattress."
– Amy Ziff, MADE SAFE® Founder & Executive Director
UL/GREENGUARD®
Naturepedic products are all UL Formaldehyde Free validated and certified to the GREENGUARD® Gold standard. UL/GREENGUARD tests for chemical emissions such as volatile organic compounds (VOCs), formaldehyde and other toxic chemicals. Our GREENGUARD Gold certification means our products meet specific emissions tests and health criteria – just another way we provide No Compromise® organic sleep.
Naturepedic is certified to meet the Organic Content Standard (OCS), demonstrating that the organic fiber in our products has been independently verified. OCS only accepts material from certified organic farms and tracks the chain of custody from the material's source all the way to the finished products you buy. To ensure organic integrity, OCS conducts third-party audits at every step in the supply chain.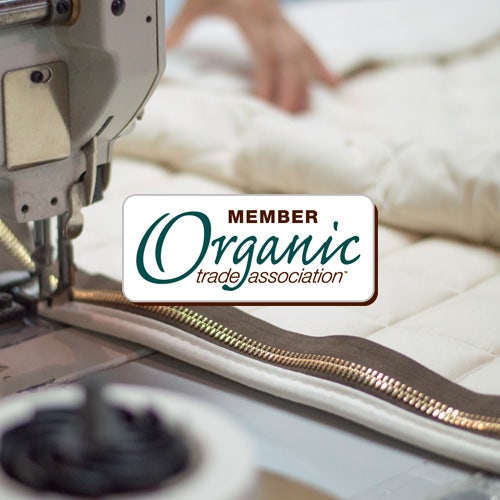 Naturepedic completed the Organic Trade Association (OTA) Organic Fraud Prevention Solutions Program. This is a voluntary quality assurance program for organic businesses that aims to help minimize or eliminate organic fraud. Naturepedic is currently the only mattress manufacturer that has joined, implemented the fraud prevention program and passed the associated voluntary audit.
Green America®
Naturepedic is a Gold Certified Green Business by Green America®. Green America certifies leaders in the green business field that meet high standards for social and environmental impact. Naturepedic conducts business according to standards that reach beyond contemporary practices in addressing the needs of consumers, employees, communities and the environment.
"We are very pleased to work with Naturepedic, a long-standing, certified member of the Green Business Network, to build an economy that works for the health of people and the planet. Sincere thanks for Naturepedic!"
– Fran Teplitz, Green America Executive Co-Director
Naturepedic is a Health Product Declaration® Collaborative member. This not-for-profit member association seeks to improve the transparency of information and material health in buildings, the products that go into the buildings and the environment. Members of the HPD like Naturepedic publish their products in the HPD Public Repository, providing transparent ingredient and material information.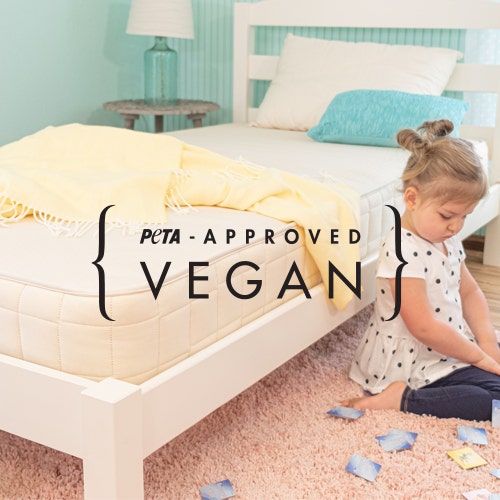 HOW TO AVOID GREENWASHING
Learn more about greenwashing, bogus health claims and more on our blog!
Last Updated:
December 7, 2021
Last Updated:
August 31, 2022
Last Updated:
March 25, 2014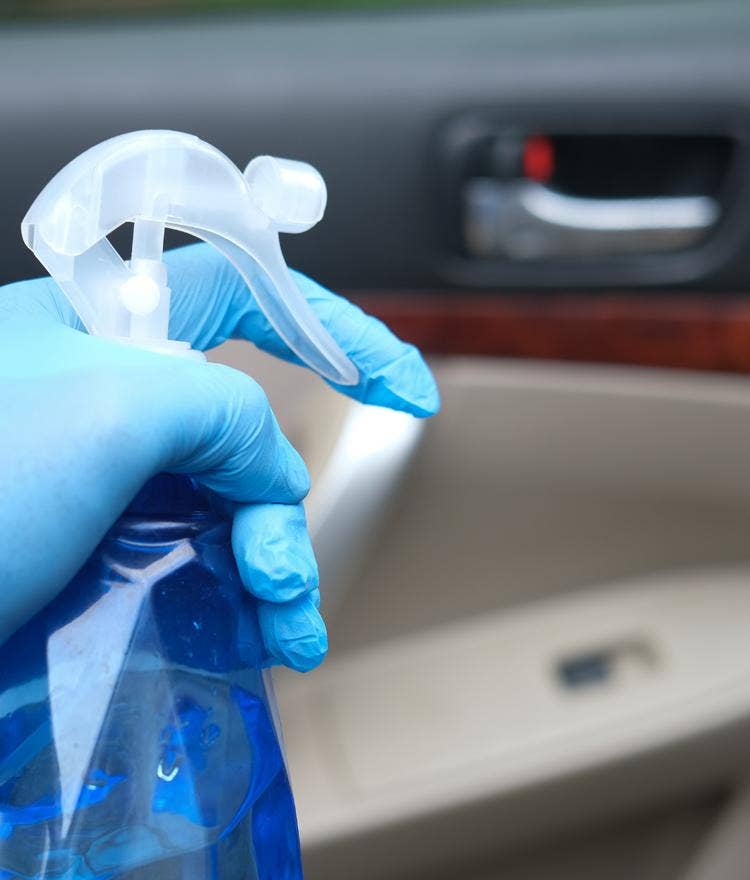 Last Updated:
August 2, 2022