Veganism is about so much more than just a plant-based diet. Rejecting the commodification of animals, a vegan lifestyle reflects a quest for better, more responsible health and the values that come along with it. Those values extend to every area of your life – and that includes a vegan mattress!
Keeping the harmful ingredients found in conventional mattresses out of your home is another step in the right direction for your health and that of your family. Even if you aren't a vegan, an eco-friendly vegan mattress may be the right option for anyone looking for a high-quality, healthier sleep environment. After all, you're going to spend a lot of time there restoring your mind and body.
That's where we come in. Naturepedic offers a line of certified organic, PETA-Approved Vegan mattresses that honor a the vegan lifestyle while protecting you from harmful chemicals and materials.
But what makes a mattress vegan? And what does a vegan mattress you can trust look like? We'll break it down for you.
What Makes a Mattress Vegan?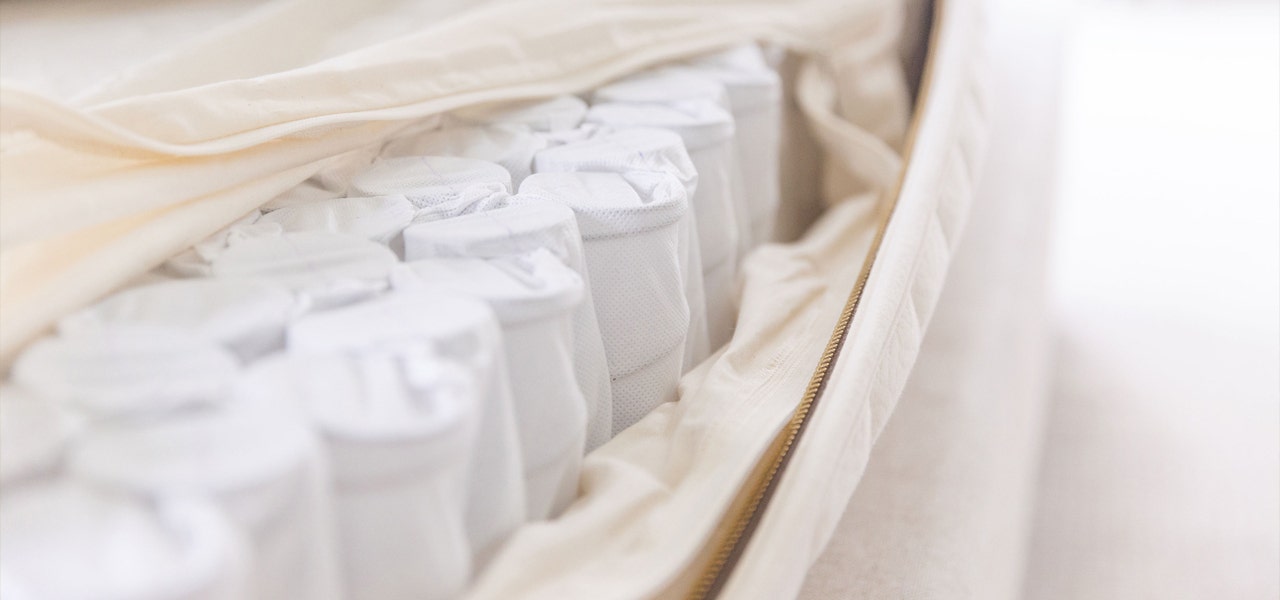 Like we said before, veganism goes way beyond what we eat and drink – it's a lifestyle that extends to any consumer product. We all need to sleep, so offering natural vegan mattress and bedding options is a no brainer. But what makes a mattress vegan?
A vegan mattress is made without animal products of any kind. First and foremost, that means it can't contain any materials derived from animals, such as wool or feathers. But beyond that, it also means that the mattress can't come in contact with any animal-derived materials during the manufacturing process and it can't undergo animal testing of any kind.
Vegan Mattresses vs. Organic Mattresses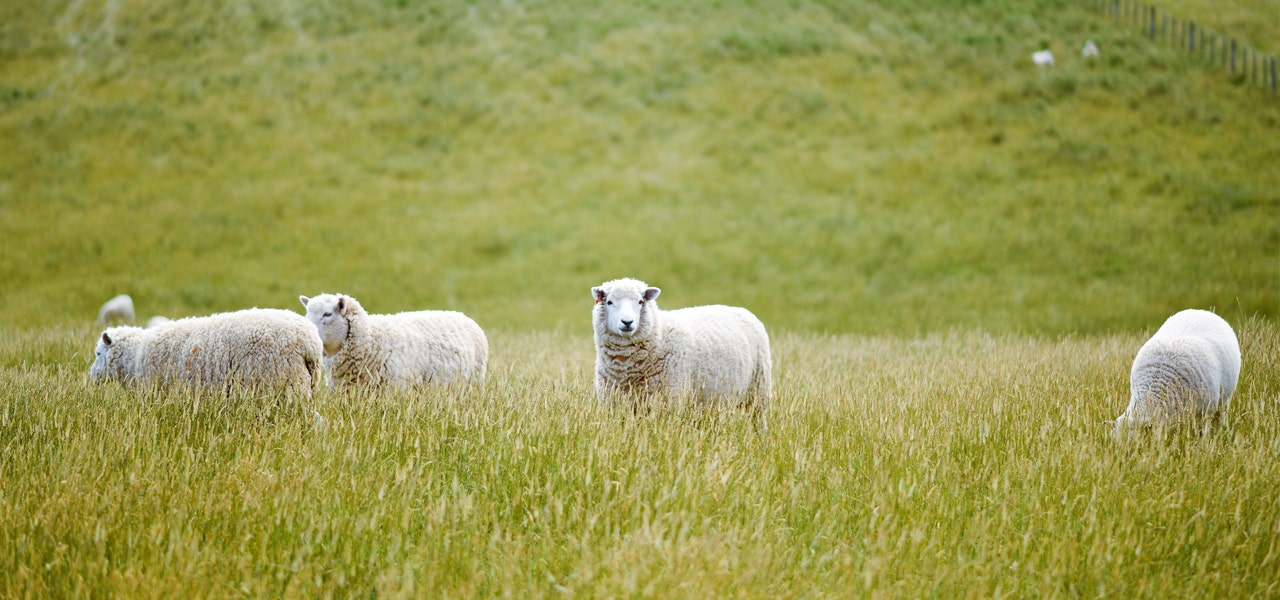 It's important to recognize that a vegan mattress may not necessarily be organic or made with natural materials, and vice versa. While there is a lot of overlap between the two categories, natural materials such as the following are derived from animals:
Wool

Cashmere

Feathers

Silk

Mohair
While some of these, like wool, can be certified organic, they are not vegan. Other natural materials like organic cotton and organic latex are considered excellent vegan-friendly mattress materials.
Be aware that there are synthetic materials that pass the vegan test – such as polyurethane foam and memory foam – but that are not a health-conscious option. Just because a mattress doesn't contain animal products does not guarantee that it's free from potentially harmful toxins or safe for our planet. (Hint: synthetic materials generally aren't!)
Synthetic Mattress Materials Aren't the Answer
Although some synthetic materials like polyurethane foam, memory foam and synthetic latex are technically vegan – aka, they aren't derived from animals – they might not be the best option for your health. Plus, they can just make you feel hot and sweaty. Here are just a couple reasons to avoid conventional mattress materials.
Toxic Chemicals
Consider how much time humans spend sleeping – approximately a third of our lives, if you're looking to quantify it! That's a significant portion of your life spent on your mattress, potentially breathing in harmful chemicals if that mattress is not made with safe ingredients.
Questionable materials – from flame retardants to vinyl to perflourinated compounds (PFAS), formaldehyde, and more – are commonly found in conventional mattresses. These materials have been associated with a wide range of health concerns, such as:
Neurological damage

Immune and endocrine system disruption

Fertility issues

Birth defects

Cancer
Off-Gassing
You know that new car smell that some people just can't get enough of? Or the smell of freshly painted walls? Even new mattresses give off a scent, and it is the result of a chemical process called off-gassing. Off-gassing is what happens when the volatile organic compounds (VOCs) in manufactured products like memory foam mattresses break down.
If you're sensitive to scents, you may experience headaches, nausea, dizziness or eye irritation from sleeping on a new mattress made with VOCs. The long-term effects are more serious, and can include:
Difficulty breathing

Worsening asthma symptoms or asthma attacks

Coughing

Congestion

Fatigue

Increased cancer risks
Vegan Mattress Materials You Can Trust
Trust us, we get it – with so many companies using shady marketing tactics like greenwashing, it can be difficult to know when you've found a product you can trust. Naturepedic can help with that! Here are the certifications you're going to want to look out for.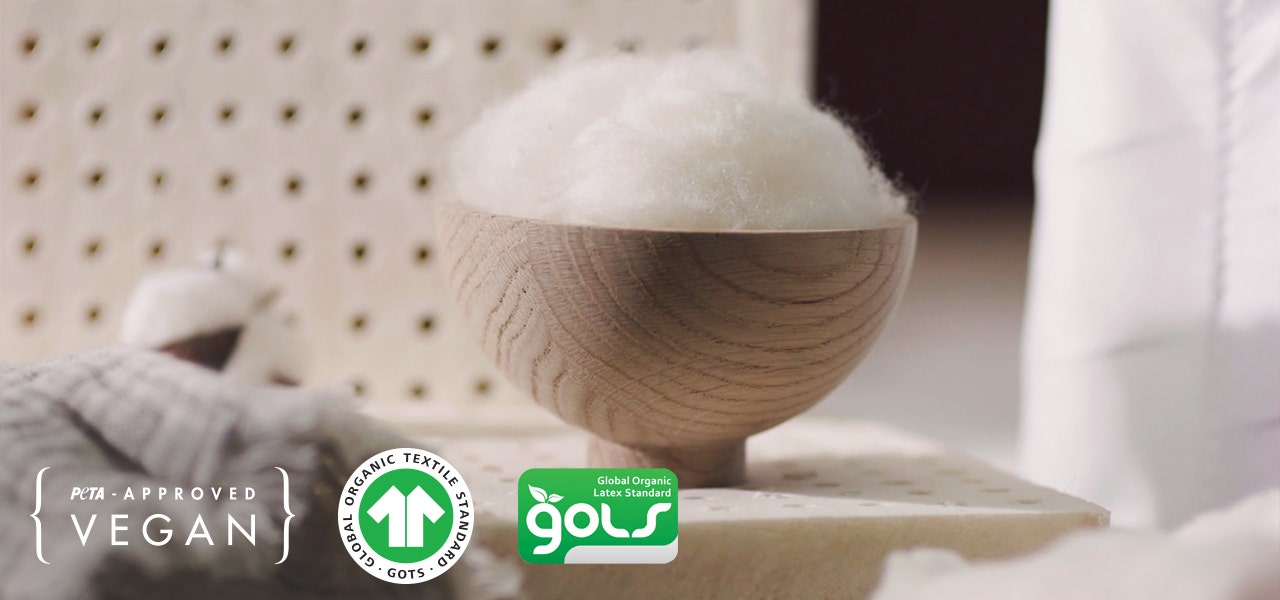 PETA-Approved Vegan
People for the Ethical Treatment of Animals (PETA) is the world's largest animal rights organization and one of the most respected in the vegan community. If you see the PETA-Approved Vegan logo, you can be sure that the product was made without animal products and without contacting animal products.
GOTS Certified Organic
Cotton is a soft and breathable plant-based fiber – one of the best materials to use for an organic, vegan mattress. The GOTS certification –
Global Organic Textile Standard – ensures that the growing and harvesting of said cotton was done in a way that is safer and healthier for both you and the planet. GOTS also certifies finished mattresses that comply with the standard. Always remember, a mattress isn't organic unless it's certified organic.
GOLS or FSC® Certified Latex
Not all latex is organic, and synthetic latex can be made with potentially harmful materials. Natural latex is derived from rubber trees, and it is 100% vegan – win, win! To assure that the latex layers in your mattress are organic, you'll want to look for the GOLS certification – the Global Organic Latex Standard.
Another trusted third-party to consider for latex is the Forest Stewardship Council (FSC®). Latex that is FSC® certified by Preferred by Nature, a partner of Rainforest Alliance, is natural and comes from responsibly managed forests. This makes your vegan mattress even more eco-friendly.
Naturepedic's PETA-Approved Vegan Mattress Options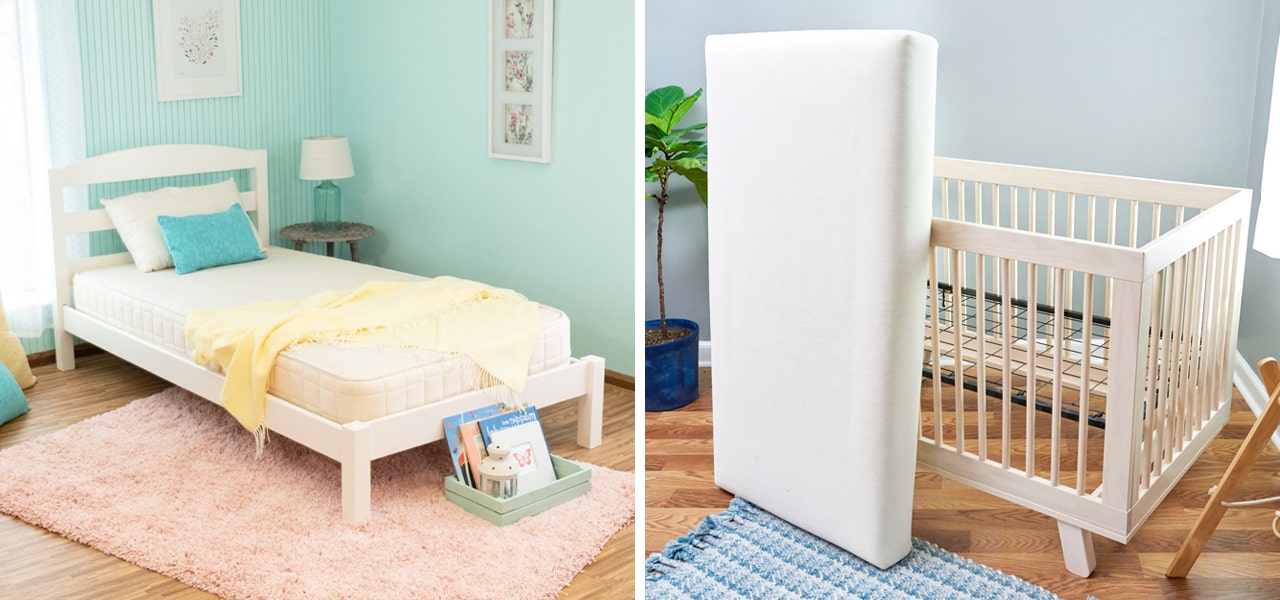 Naturepedic offers PETA-Approved Vegan Mattress options for sleepers of all ages – baby, kids and adult. So, your whole family can experience Safe Healthy Sleep™ that is in line with your vegan lifestyle.
Because wool is a common allergen, all of Naturepedic's baby crib mattresses are made without wool and are Peta-Approved Vegan. For your not-so-little ones, you will want to check out our 2-in-1 Organic Kids Mattress for a vegan option that will grow with your child.
For adults, we offer the EOS Organic Latex Mattress. It's fully customizable, with interchangeable comfort layers you can tailor on each side of the bed, to help you get your best night's sleep. The EOS collection includes three separate mattresses – the EOS Classic, EOS Pillow Top and EOS Trilux. All are available in wool-free vegan options by request – just contact us or give us a call!
Check back soon, too, because our innovation team is working to expand our vegan mattress offering. In the meantime, you can
learn more about our No-Compromise® organic sleep philosophy.
---