3 Bedtime Stories For Your Little Ones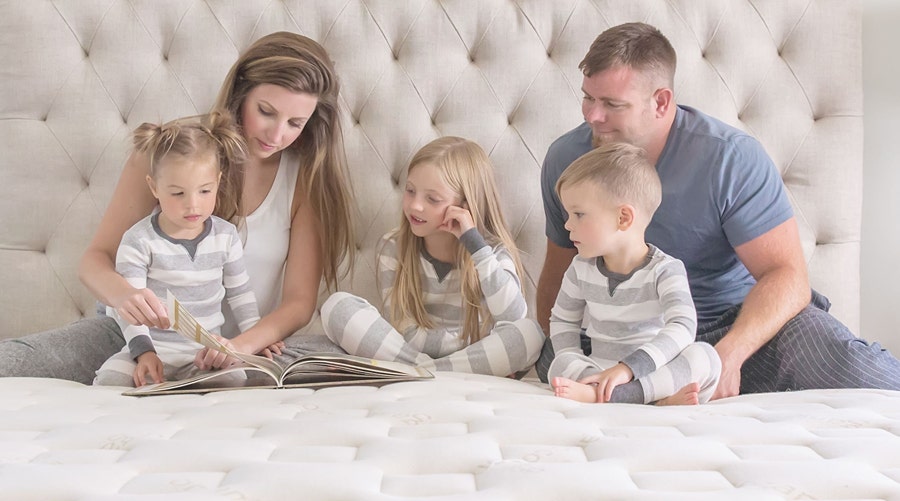 When it comes time for bed, there is no better moment to break out a fantastic story for your kids, especially when they're old enough to truly enjoy reading and use their imaginations to engage with great books.
When the time has come to move beyond Goodnight Moon and The Very Hungry Caterpillar, there are plenty of wonderful books out there for children aged six and up. If your little one has started to even read on their own, books that encourage this type of engagement are super useful for learning new words and sparking creativity.
Here are three of the best bedtime stories to share with your kids that are sure to give them the sweetest dreams.
This wonderful book illustrates the power of an idea and of one child's determination to nurture and bring an idea to life. As the idea grows and changes in the book, so too do the illustrations, which were expertly done by artist Mae Besom. This story is a great way to inspire your kids to welcome ideas, develop them, and see what happens next!
Generations of kids have learned how to procrastinate from everybody's favorite badger. Before she can sleep, Frances needs her teddy bear, her doll, a kiss from Mother, a kiss from Father—the list goes on! This book is truly a modern-day children's classic that's bound to make kids of all ages giggle as they read about Frances' many bedtime adventures.
Sectioned off into easy-to-read chapters, this book gives younger readers the opportunity to finish a stand-alone tale each night before bed. Frog and Toad's hilarious adventures are both fun and timeless, which is why this book continues to be a favorite among kids over 40 years since it was first published.
Celebrate the power of the written word by sharing one of these special books with your kids when it's time for a bedtime story. At Naturepedic, we believe in creating the most ideal environment for sleep, which includes everything leading up to cozying up in bed. To learn more about the benefits of an organic sleep environment, head to our blog 'Here's How To Make Your Bedroom a Haven of Organic Rest!'