It's seven o'clock in the evening. You're wiped out after a long and busy day of, among other things, keeping your sweet little baby safe and content. You tuck them into their crib, leave the room and – Waaaah – they cry out for you.
Really? Already? How could that be? Are they undertired? Overtired? Suffering from separation anxiety? You start to wonder if you should leave them be. But if you did that, how could you not worry about them? One of the many conflicting feelings you deal with all the time as a parent.
This is where sleep safety comes into the picture.
November is Child Safety and Protection Month, a time when we can learn about how to better remove the potential dangers from our children's everyday environments. Advocacy during this month covers everything from locking away chemicals and medicines to correctly using a car seat.
However, even when your baby is sleeping, safety measures should not stop. Together with OnePoll, we recently commissioned a survey to 2,000 parents with children ages 0 to 5 and found that 67% of them actually worry the most when their kid is sleeping compared to any other time of the day. So what can you do to keep your baby safe and yourself sane? We believe that prevention is key.
Before your baby can get a good night's sleep, they need to have a safe space in which to do it. Taking the time beforehand to ensure that the crib is a safe environment will allow you to also sleep in peace and not respond to every cry or fuss. In honor of Child Safety and Protection Month, here are a few tips on how you can start setting up your baby's sleep environment so that they can sleep securely through the night.
Top 5 Crib Sleep Safety Tips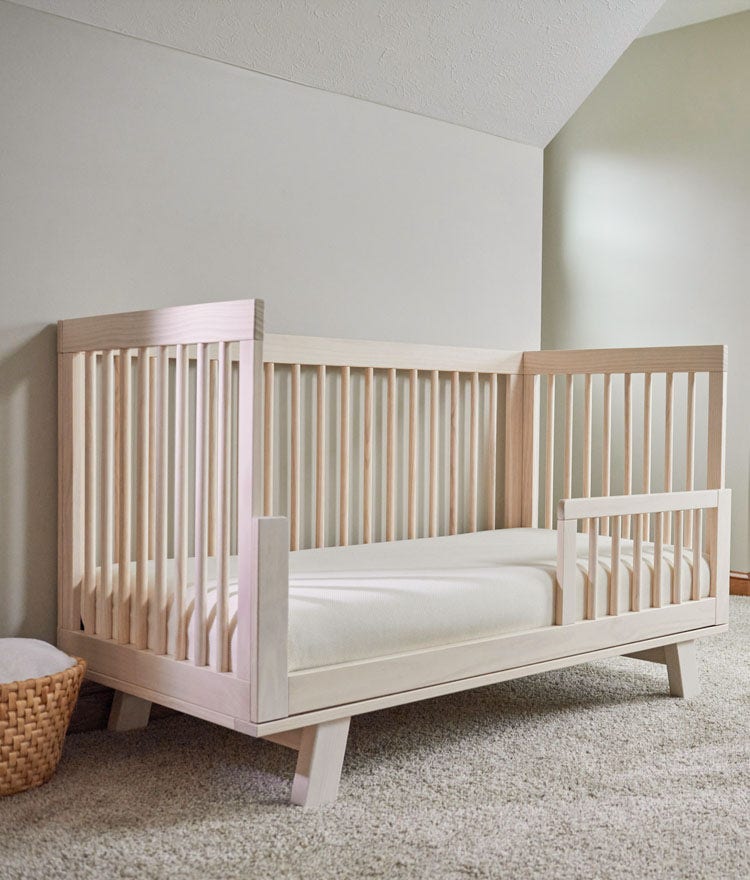 1. Only use a crib that meets CPSC criteria.
While it might be tempting to use a passed down crib, safety guidelines have evolved over the years alongside extensive research. Old cribs might present a plethora of problems like downward sliding slats (for which drop-side cribs were banned), excessive spacing between slats, lead paint, or simply old hardware susceptible to breakage. If your crib was manufactured after 2011, it should meet all the new safety standards, but it is still worth double-checking just in case.
2. Save the soft bedding and mattress for yourself.
The American Academy of Pediatrics urges parents to take all soft objects and bedding out of the crib, which includes "pillows, blankets, quilts, bumper pads, sleep positioners, sheepskins, [and] stuffed toys." Such items can pose serious safety risks. As pediatrician Dr. Jeffrey Colvin said in an interview with NPR, "There's an assumption by everybody that if it's being sold in a children's store, that it must be safe." So if you see soft, fluffy bedding for sale that is allegedly meant for babies, please don't be fooled into assuming it's safe.
Also, be sure that your baby's crib mattress is firm. Because babies are still growing, their bodies need much more support than adults do. The Consumer Product Safety Commission (CPSC) recommends that a baby mattress be firm and flat. Naturepedic's certified organic crib mattresses meet all pediatric guidelines for proper firmness, and our organic crib sheets are a safe and comfortable choice.
3. Place the crib in the right place.
Because your baby will become curious about the world outside their crib and start reaching for everything in sight, keep the crib away from windows, table-tops and dressers. Mobiles should be removed after about 5 months, at which point your baby will likely be able to reach up for it and pull it down.
4. Never put your child to bed with a bottle or food.
This can put your child at high-risk of choking, and can also leave them susceptible to experiencing baby bottle tooth decay, the most common chronic infectious disease of childhood.
5. Invest in an organic, breathable, waterproof crib mattress.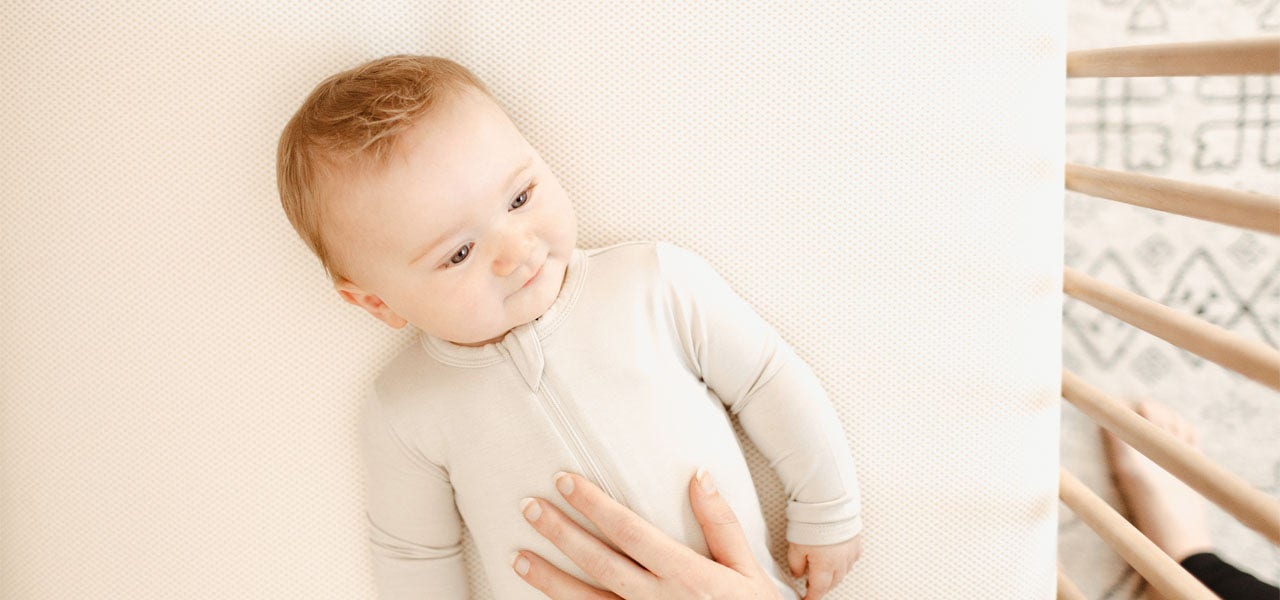 In their early years of life, babies will spend 10-16 hours a day sleeping. So, choosing the right crib mattress for your little one is a big part of creating a safer, healthier sleep environment for your child.
Unfortunately, not all crib mattresses are created equally. Many conventional crib mattresses are made with questionable chemicals and materials. This makes choosing a certified organic, nontoxic crib mattress all the more important. And, while breathable crib mattress options can certainly add another level of safety to a crib mattress, it's important that the breathability is done right.
Naturepedic's Breathe Safe™ crib mattresses are the only truly breathable, waterproof crib mattresses that are also certified organic. Made with certified organic cotton fill and fabric, Naturepedic's Breathe SafeTM mattresses are waterproofed with a food-grade nontoxic material and are encased in a removable layer that's breathable and machine washable, so messes can be cleaned up in a snap. Its advanced 360-degree airflow system allows your baby to breathe right through the surface, while also helping dissipate heat and moisture for less sweaty backs and a much better sleep.
Naturepedic cares about making sure your child is protected and providing you with the tools of sleep safety to ensure that they can sleep healthily, happily, and free from harm's way. By taking these steps, you can rest assured that you have made your baby's crib a much safer place. Learn more about our range of breathable, organic crib mattresses so your little one can Breathe Safe™ here.
Finally, this Child Safety and Protection Month, we encourage you to read up on other action items you can complete to eliminate threats in your child's environment, such as the ones provided here.
---