Imagine, the sun shimmers gold as it sets outside the bedroom window and your baby is winding down for bedtime. Now, where will you put your little one to sleep?
Bedtime with little ones should be peaceful, comfortable, and most importantly, safe. Parents often ask, "What is the difference between an innerspring and a lightweight mattress?" If you're weighing your options and don't know which to choose, you've come to the right place. At Naturepedic, we take sleep seriously. If you've made it here, it's most likely because you've realized the importance of putting your baby to sleep on a non-toxic, organic mattress.
Finding the Right Crib Mattress
Naturepedic has been on a mission since 2003 to eliminate harmful toxins from where we sleep. But did you know that everything started right where you're starting now? Founder Barry Cik went looking for a crib mattress for his first grandchild. When he couldn't find one free of harmful chemicals he decided to make his own. And Naturepedic was born! So, for us, this is personal. That's why we've spent years refining our organic and non-toxic design to offer an innerspring and a lightweight option.
Babies need a firm mattress that will stay flat underneath their weight. The Consumer Product Safety Commission Crib Safety Tips recommends a firm and tight fitting mattress without any pillows, comforters or other soft items in the crib. Naturepedic crib mattresses follow these guidelines and, in fact, go even further by offering add-ons like 2-stage or breathable covers to our innerspring and lightweight options.
But which one is right for your baby? Let's take a closer look to find out.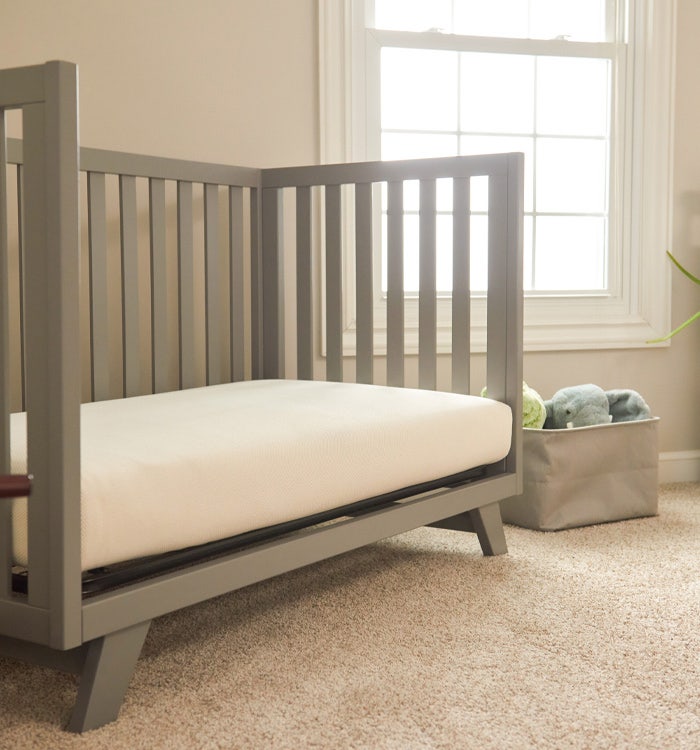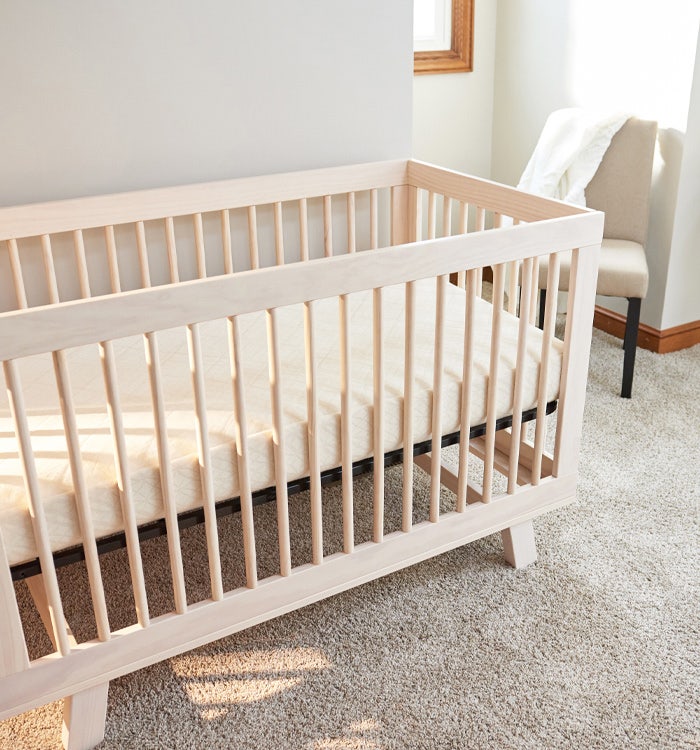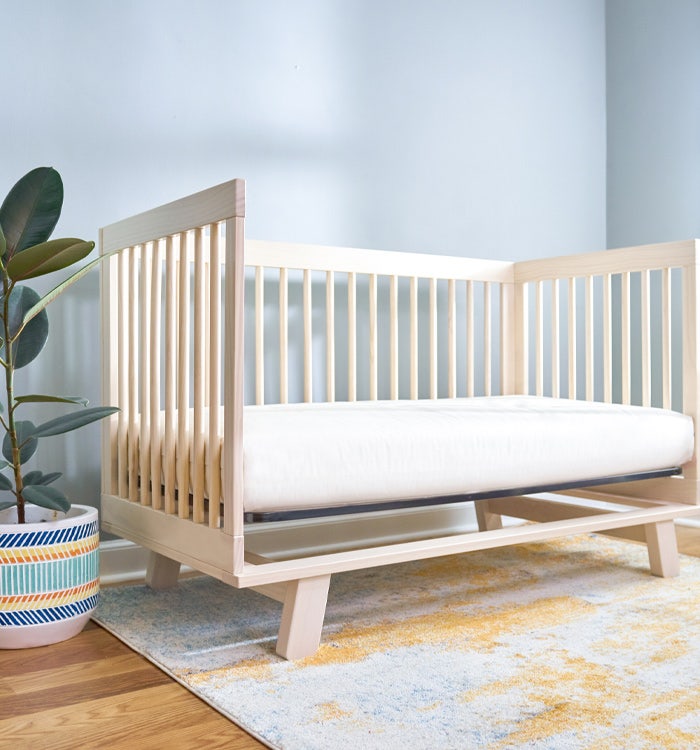 Innerspring
Our innerspring crib mattresses offer a steel innerspring system in a traditional design that's reliable, durable and exceptionally crafted - all by hand. Our innerspring crib mattresses are firm for a supportive rest for your baby's safest sleep positions. These crib mattresses are also made with heavy duty border wire for extra edge protection ensuring a snug fit in your baby's crib and no sagging when your baby starts to stand and bounce around at the edge of their crib. Naturepedic handcrafts all our mattresses with the purest materials found in nature so we could eliminate the need for the use of flame retardant chemicals. This is especially important for our crib mattresses.
Lightweight
Our lightweight crib mattresses feature our patented Wavesupport™ technology. We made these mattresses strong yet lightweight so it's easy to lift the mattress to change the sheets or clean up accidents while still providing the excellent support babies need. Naturepedic's lightweight crib mattresses are made with food grade polyethylene, which is a cleaner, purer material. So if you can't decide between innerspring and lightweight, just remember both of these crib mattresses match the strength, firmness, and durability of each other - it's all a matter of preference.
Besides the difference between innerspring and lightweight crib mattresses, there are a few other things you'll want to consider when choosing where to put your baby to sleep.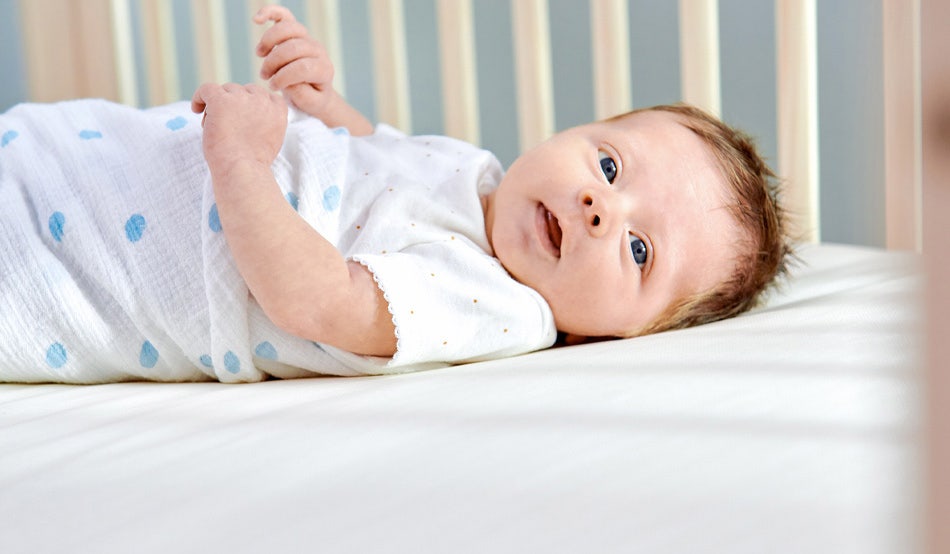 Breathability
Our breathable mattress covers maximize airflow between the baby and the mattress. This airflow creates a cool, comfortable sleep with less risk of overheating. Plus, our crib mattresses provide air circulation without the hygienic risks of a non-waterproof mattress surface.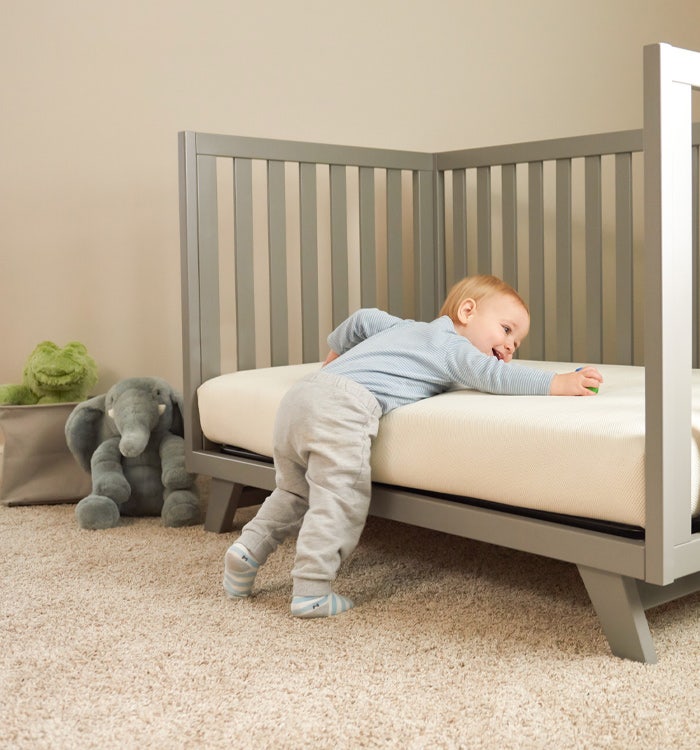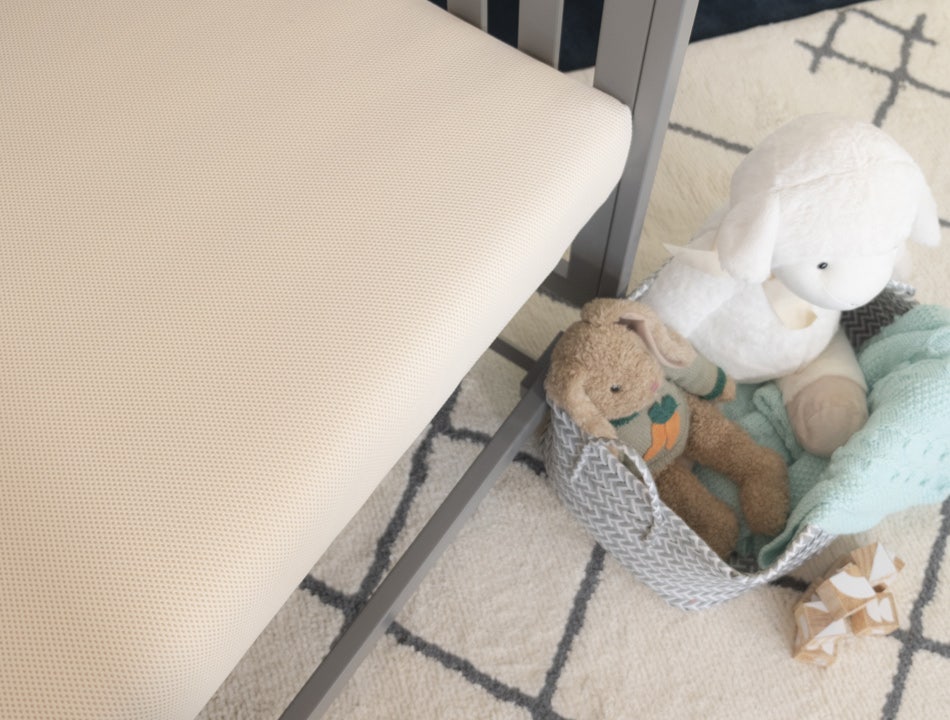 Waterproofing
Our organic cotton fabric has an easy-to-clean plant-based polyethylene waterproof surface that's food grade and non-GMO! This seamless design protects against bacteria, mold, and dust mites and provides a stain-resistant washable cover. This mattress is easily wiped clean for a hassle-free experience that gets you and baby back to bed in no time.
Making Your Choice
Truthfully, many parents still prefer the traditional innerspring crib mattresses. It's a style of mattress that they also sleep on. The lightweight option is designed for those who want sheet-changing to be easy. In fact, if you look at the weight of our crib mattresses, our innerspring option weighs about 23 pounds; whereas, our lightweight option weighs about 8 pounds before adding a breathable cover, which brings the total weight to about 10 pounds. Ultimately, both options are equally suitable for your child, so make the choice that best suits you. There's no wrong decision.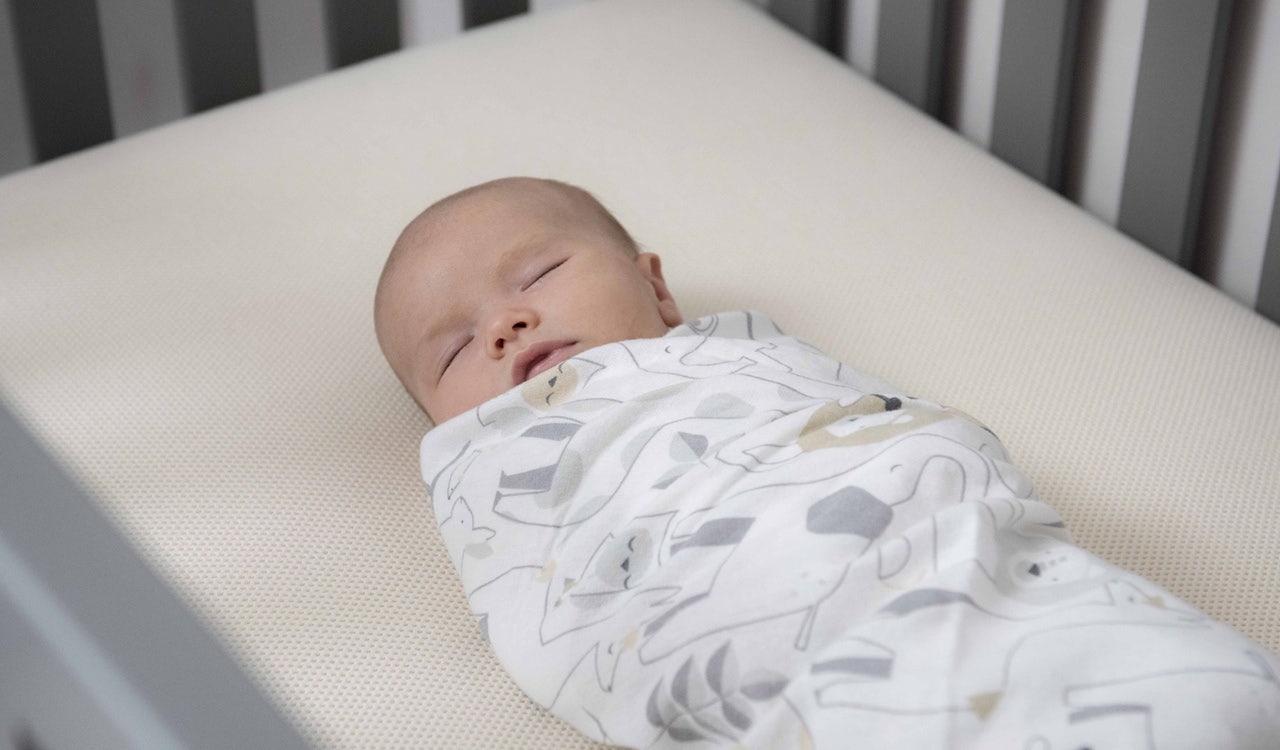 For safe, healthy sleep choose Naturepedic and get a good nights' sleep knowing your child is sleeping on an organic certified mattress. If you have more questions about choosing the right mattress, we've got answers! Our goal is always to make the purchasing process easier for parents. We would love to help you choose the right mattress for you and your family. You can reach our customer service team at 1.800.917.3342 or email them at cs@naturepedic.com from 9am-5pm EST, Monday-Friday.
---
---