what is an organic mattress?
When it comes to organic, there's an inherent cost to doing it right. At Naturepedic, we go the extra mile and don't cut corners. We buy our materials from trustworthy sources, build our products with care, and stand behind them 100%.

Choosing certified organic products is not only the healthier choice, it's also the cleaner choice for the planet. Your purchase helps support the organic movement which is dedicated to making the world a better place through health, sustainability and the preservation of our natural environment.
You've heard of organic vegetables and organic milk, but what on earth is an organic mattress? Is it really healthier?
Well, quite simply, yes. Organic vegetables are healthier because they do not have chemical pesticide residues. Organic milk is healthier because it comes from cows that are not given artificial chemical hormones. Likewise, organic mattresses do not have all the chemicals that regular mattresses have.

But that's just the beginning. Organic mattresses are made with organic materials and other materials approved for use in organic mattresses instead of conventional and chemically questionable materials with little to no screening. Consumers are choosing organic mattresses as a way to avoid unnecessary exposure to chemicals. If you're shopping for a new mattress, it's worth knowing what you'll be spending a third of your life on.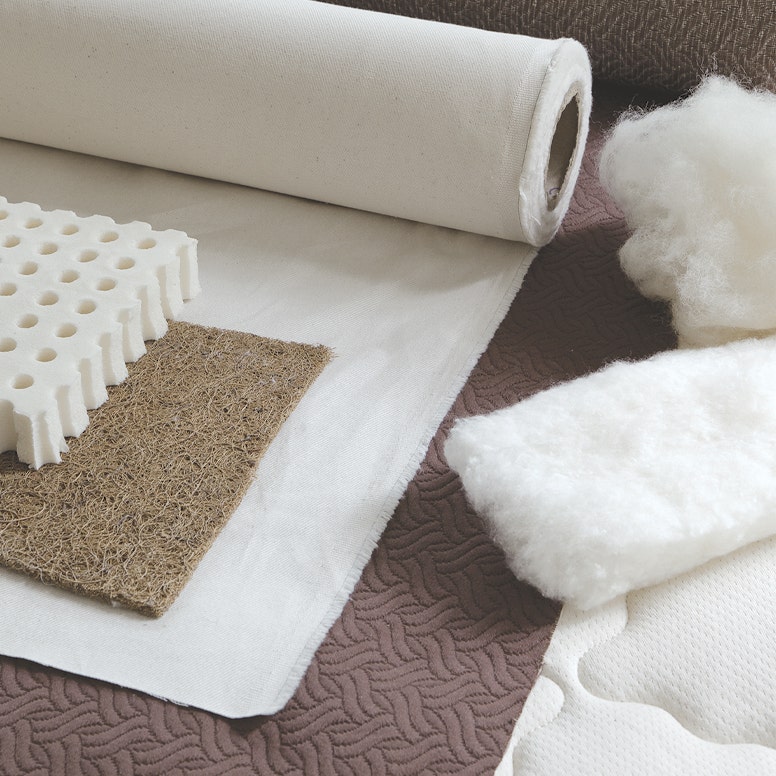 organic ingredients
From luxurious fabrics to fluffy fill, Naturepedic uses organic cotton throughout its products. Organic wool is also used for its comfortable moisture wicking properties and splendid natural bounce. Organic latex provides pressure point relief and a smooth luxurious feel. Finally, organic cotton encased coils provide a unique support system. These sought after materials work together to create a symphony of comfort and offer an excellent alternative to traditional fabrics and foams.
Please note: Not all of these materials or combinations thereof are used in all models.
organic factory
Naturepedic mattresses feature skilled Amish workers known for their craftsmanship and passion for quality. The Amish community lives a simple and natural lifestyle and takes pride in the opportunity to build certified organic mattresses. The Naturepedic factory is located in Chagrin Falls, Ohio and maintains a clean work environment, a strong work ethic, exemplary wages and a family-friendly healthy atmosphere. The entire factory is certified organic by GOTS.
certified organic finished product
In addition to our materials and factory being certified, the ENTIRE finished product is certified as well. This is in contrast to just some of the materials being certified or just the factory but not the actual finished products that ship. Beware of companies that display the GOTS logo on behalf of suppliers, but have no certification themselves.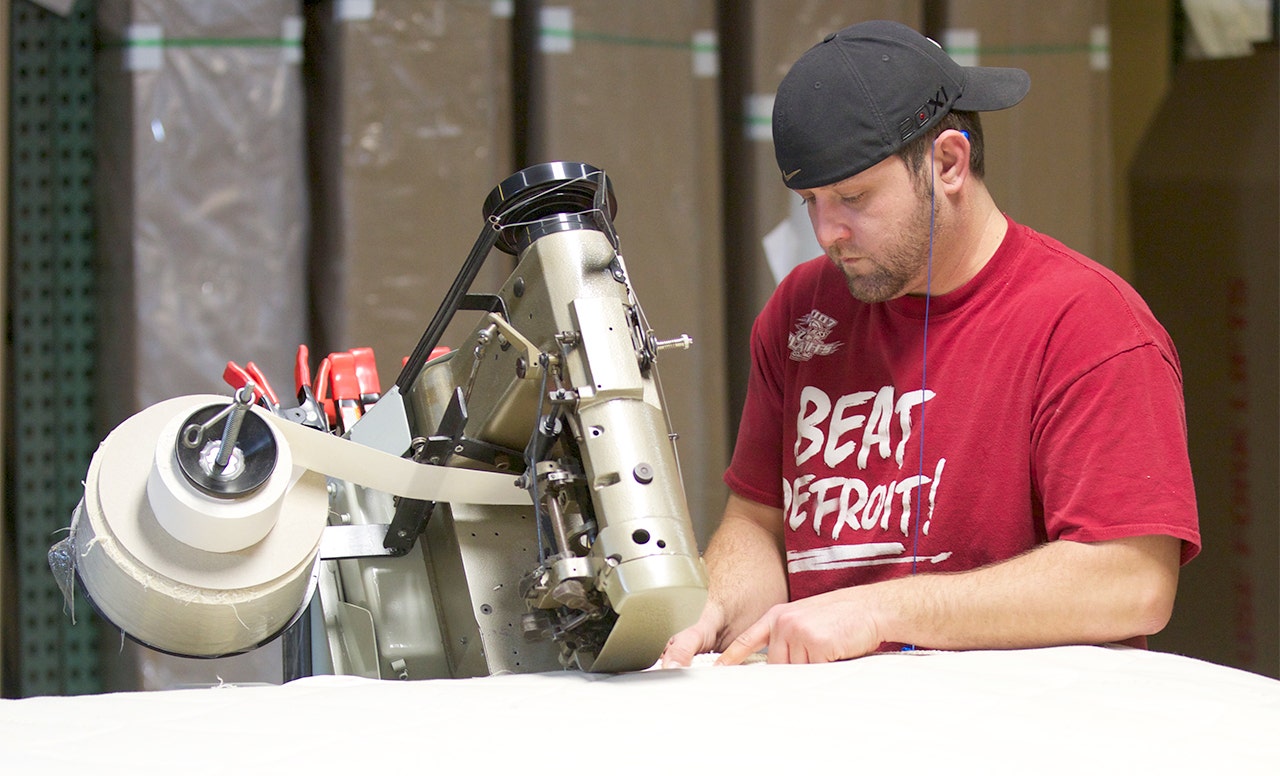 BEYOND ORGANIC
Naturepedic goes beyond the minimum requirements for organic certification. In fact, we lead the industry when it comes to eliminating questionable chemicals in favor of natural, organic and other GOTS-approved materials. In short, we strive for a higher standard.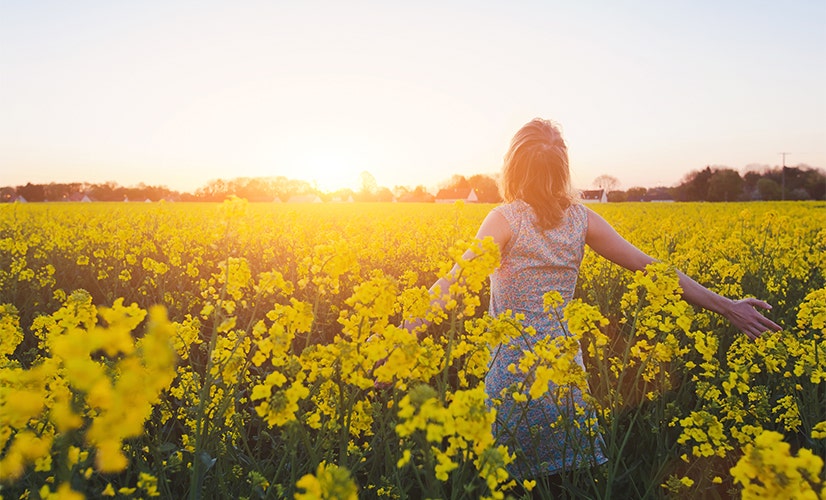 Are mattresses labeled "eco" or "green" just as good?
No. "Eco" and "green" are not regulated terms and can be misleading. Many of these "eco" materials may sound good, but they are often not even "natural", and are certainly not focused on eliminating harmful chemicals.
"Plant derived" or "Soybean" foam
These materials are used in many "eco" mattress models and are typically a minimum of 80% petroleum/chemical based and are not really "made of soybeans."
"Bamboo" fabric
Also common in "eco" models, bamboo fabric is actually rayon made using environmentally toxic chemicals with no trace of the bamboo plant in the finished product.
Certifications
We've been leading the organic mattress revolution for over 15 years and we do it right.
visit our education section to learn more