Although you lay your head on them every night, it's possible your pillows have become neglected. Think about it … when's the last time you replaced yours? The truth is nothing lasts forever, and a flat, yellowed pillow is the perfect example.
However, before you toss your old pillows in the garbage, consider how to get rid of them responsibly. This is even more important if you're not already sleeping on certified non-toxic pillows.
When pillows that aren't certified as non-toxic or organic (aka most pillows in the market!) end up in landfills, they stay there for a very long time. For example, memory foam, a form of polyurethane foam and a popular pillow material, is not biodegradable and will take up precious landfill space for hundreds of years. What's more, conventional pillows off-gas harmful chemicals that seep into the soil.
Don't panic! How you dispose of your old pillows can make an impact, and we can walk you through some more sustainable options.
How Long Do Pillows Last Anyway?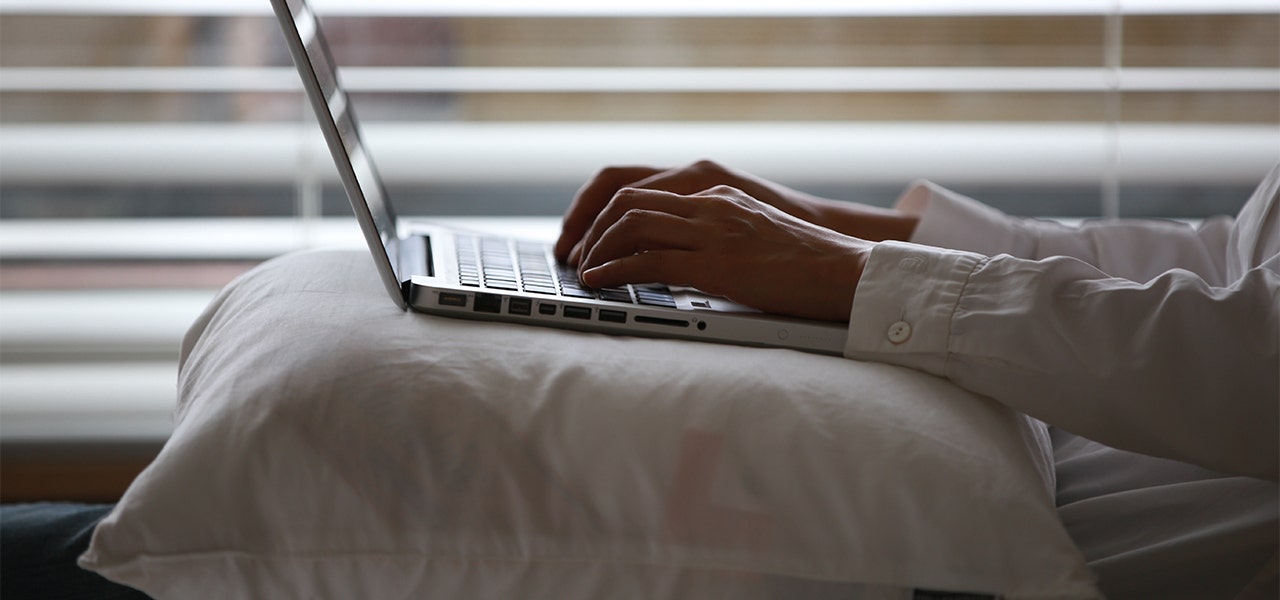 Over time, pillows can lose their shape, support and color and can even begin to collect bacteria or mold. In general, replacing your pillows every one to two years is recommended. However, the lifespan of your pillow actually depends on what type of pillow you have and how well you take care of it.
Pillows can be made from a variety of materials, like:
Memory foam/other forms of polyurethane foam

Polyester

Down alternative

Down feather

Plant-based PLA fiber

Natural latex

Synthetic latex
Higher quality options, like Naturepedic organic latex pillows, tend to last considerably longer than their counterparts. In terms of extending a pillow's lifespan through care, you should always sleep with a pillowcase covering your pillow. Washing your pillowcases and sheets once a week and investing in a pillow protector can also be helpful. Learn more about when to replace your pillow here.
Are Pillows Recyclable?
Perhaps it's never crossed your mind whether or not you can recycle pillows. They tend to be the kind of home item that we don't even think about disposing of until it's time to think about it. Unfortunately, you can't just toss pillows (or other textiles) into your blue recycling bin with your cardboard boxes and plastic bottles.
But, are pillows recyclable another way? Yes, some are! There are services, such as the American Textile Recycling Service (ATRS), that specialize in recycling and repurposing textiles, like pillows, to help keep them out of landfills where they'll sit for years to come. In fact, ATRS has thousands of designated textile recycling bins and centers across the country. Local textile factories sometimes accept old pillows, and there are mail-in textile recycling programs, too. Earth911 is a helpful resource for learning more about how to recycle pillows.
So, the answer is technically yes – pillows can be recycled but not the same way your other household items are. The pillow recycling process requires a little extra effort, but it's definitely well worth it.
Can You Compost Old Pillows?
In some cases, composting may be an option. This will depend on the type of pillow, though. It's sometimes possible to compost your pillow's core if it's made from naturally occurring materials, but you can never compost synthetic materials, like polyester, polyurethane foam, nylon or spandex.
If the pillow's exterior is also made of a natural fiber, like certified organic cotton, composting may be an option for the encasement as well, but be sure to remove any zippers, tags or threading. Just remember: composting takes some research to do it right!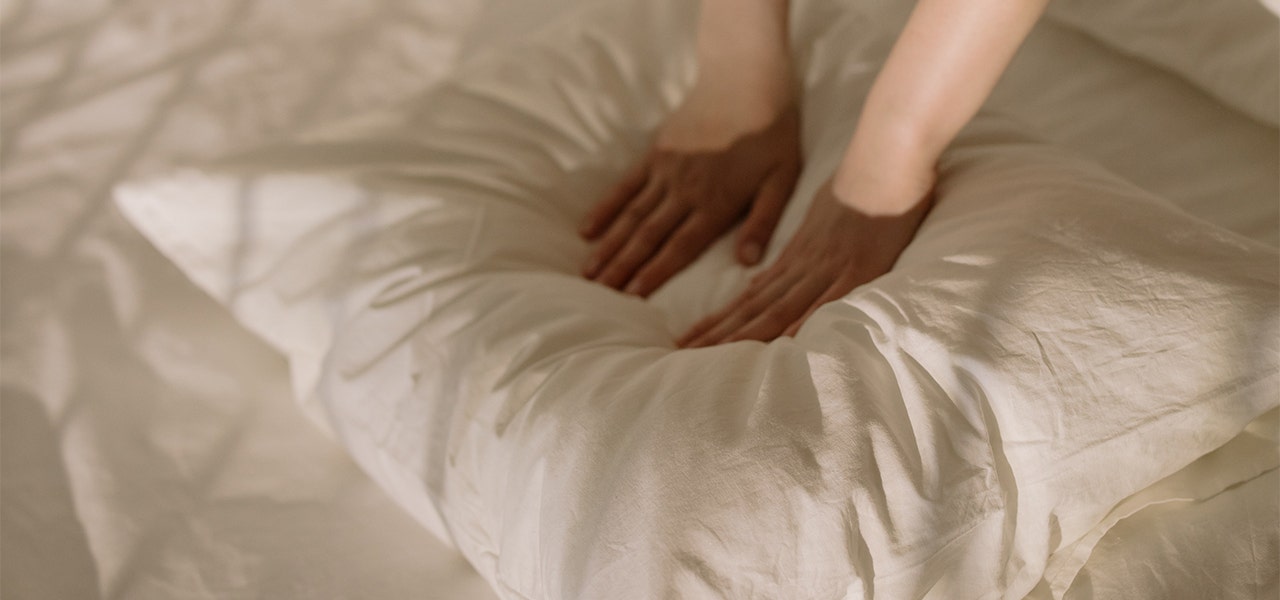 Donating Pillows Isn't Your Best Option
Due to the hygienic risks involved, pillows aren't a standard item that's readily accepted by donation centers, like Goodwill or the Salvation Army. However, many charities and non-profit organizations may be willing to accept pillow donations if they are in good enough condition. It's a good idea to call ahead and confirm these places accept pillow donations and what the requirements are for donating. Places to call include local:
Homeless shelters

Daycare centers

Animal shelters

Wildlife rehabilitation centers

Veterinary clinics
7 Ways to Upcycle Old Pillows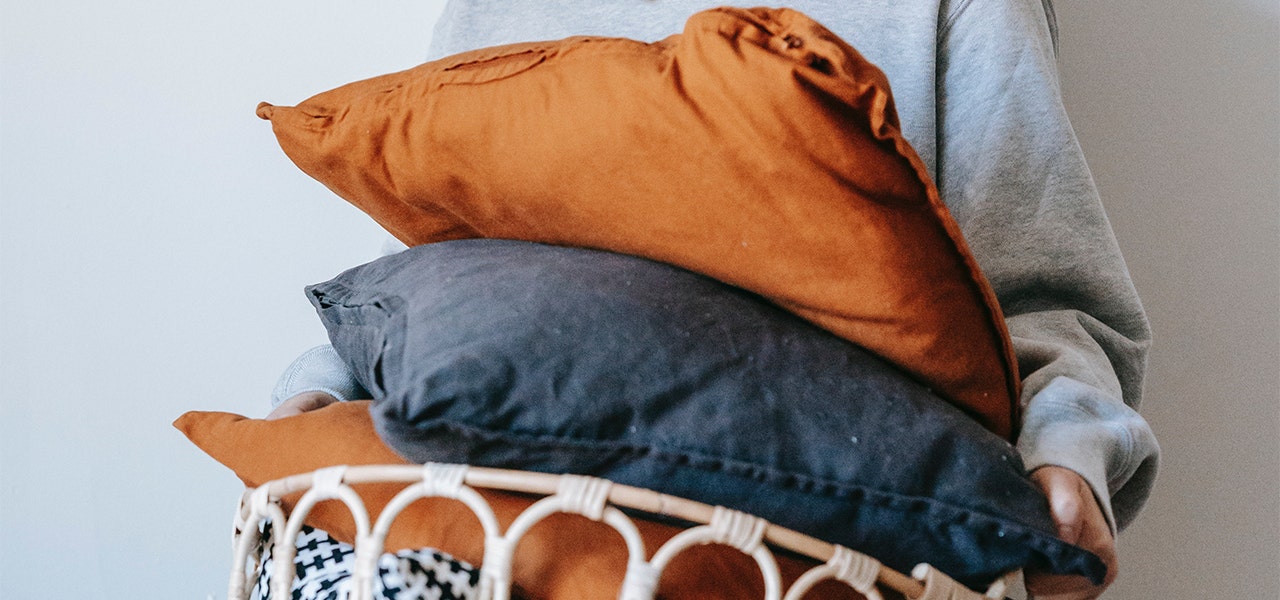 If none of the above options work for you and your old pillows, fear not – you can always find a way to upcycle! Upcycling pillows can even be FUN because it involves reusing them in such a way that creates something brand new. Here are our favorite upcycling ideas for your old pillows:
1. Floor Cushions
If you have several old pillows to get rid of, repurposing them to make a larger floor cushion by finding pre-made cushion covers or sewing your own can be a great solution. Floor cushions are perfect for watching movies or game nights by the fire!
2. Pet Bed
Create a cozy place for your pet to curl up and rest. A pet bed made from your old pillows is a super sustainable option for your furry friend and also carries the scent of you and your home, providing additional comfort. (Of course, we also have an organic pet bed you may be interested in!)
3. Packing and Moving Material
Keeping a few old pillows around to use in times of need is a smart idea. They can be used as stuffing and insulation when moving, packing or shipping. Using a vacuum storage bag is a great way to store them until needed that won't take up space.
4. Door Draft Stopper
This fun DIY project is a good way to repurpose your old pillows and turn them into something brand new that serves a function in your home. Drafty doors can create discomfort. Repurposing long socks by stuffing them with your old pillow filling and sewing them together to make a draft stopper for the bottom of your door is eco-friendly and cozy – one of our favorite combos!
5. Gardening Cushion
By simply making a cover with outdoor-safe fabric or adding a waterproof cover, you can turn your old pillows into a gardening cushion that will save your knees from pain.
6. Give Items New Life
Use old pillow stuffing to give new life and freshen up other items, such as stuffed animals, pet beds or other pillows that have become flattened or lumpy.
7. Throw Pillow
Once refreshed and reupholstered, your old pillows may be the perfect new addition to your living room or other lounge area. Simply compress the old pillow's filling to stuff store-bought covers or ones you've sewn yourself.
All good things must come to an end, but fortunately there are endless ways to create new possibilities from your old pillows or to at least get rid of them responsibly. Now, time to test out your pillows and see whether they're due for a refresh!
---
---