At Naturepedic, we're always on the lookout for ways to make our certified organic mattresses and the packaging they come in even more sustainable. Protecting our planet from harm is a big part of why we do what we do. That's why we're thrilled to introduce our latest green initiative – the kraft paper roll-packing machine!
With this new machine, we are now able to roll-pack our entire mattress collection, along with all our organic mattress toppers and EOS customizable mattress layers, in uncoated, fully recyclable kraft paper. This change empowers us – and, by extension, you! – to help keep 55,000 pounds of single-use plastic packaging from ending up in landfills each year.
Why Is Plastic Bad for the Environment?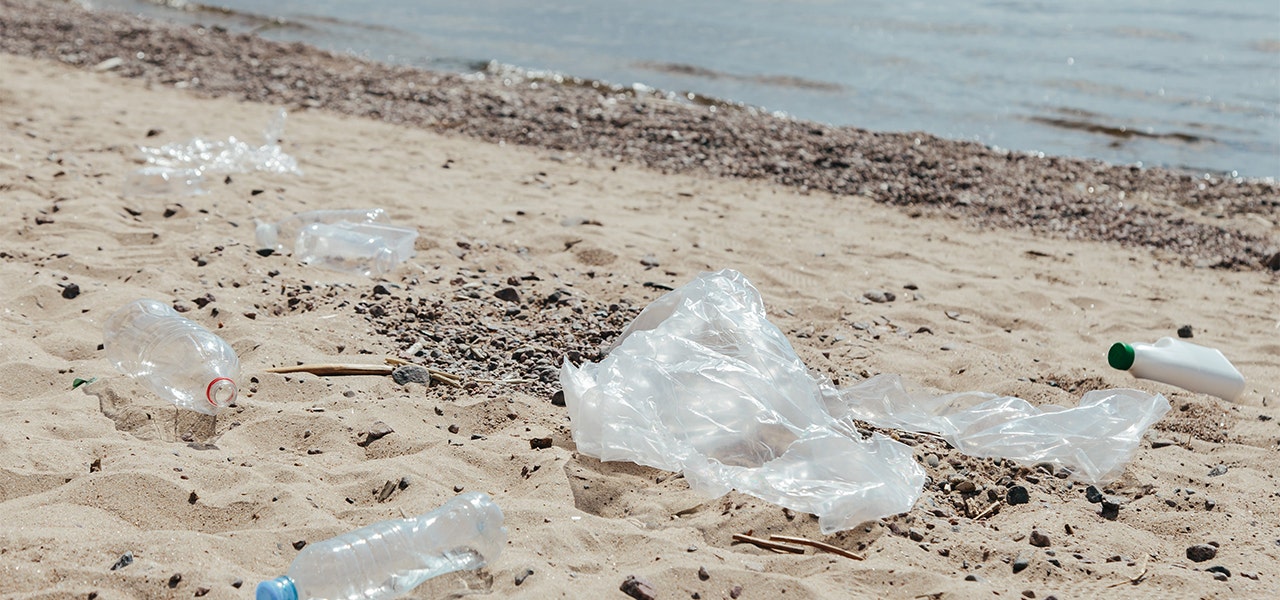 Grocery totes, metal drinking straws, reusable water bottles – we've loved seeing the way eco-minded people are making small changes every day to help address the plastic problem. But, why exactly is plastic such an issue?
Plastic – especially the single-use kind used in plastic packaging – is a major contributor to the world's plastic waste crisis. Did you know that more than 350 million metric tons of plastic waste are produced each year? Yikes. Not only does plastic production burn fossil fuels and release harmful greenhouse gas emissions, but it can be difficult to recycle and can also take centuries to decompose in landfills where space is already painfully limited. And, as plastic breaks down, it off-gasses chemicals that harm our wildlife, soil health and waters.
With predictions that plastic production will triple by 2060, Naturepedic wanted to take action. Unfortunately, the mattress industry is far from perfect, and even organic brands like ours struggle to eliminate the use of plastic altogether. But, we know that in the face of the climate crisis, doing something is better than doing nothing at all. The switch to kraft paper is a big win for the Earth, and we hope more mattress companies will follow our lead.
More Ways our Packaging Is Sustainable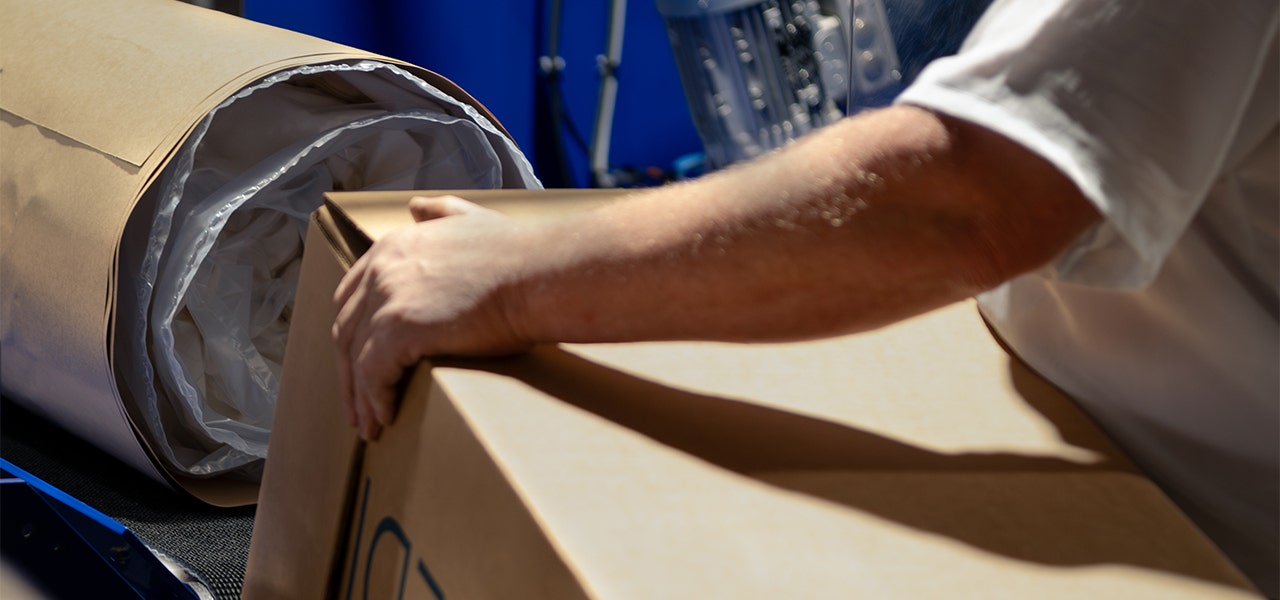 Kraft paper roll-packing is a true game-changer for us. But, we've been working for years to make every aspect of our business – from material sourcing to our GOTS certified factory to our packaging and more – as sustainable as possible. Here are some other ways we're going green with our packaging:
Environmentally safer inks – We use environmentally safe soy inks for our printing needs.
Responsible printing partners – Our commercial printing partners use FSC® certified paper.
Recycled and certified paper – Our labels are printed on FSC® certified or recycled paper.
Recycled cardboard – We source cardboard packaging with high amounts of recycled content.
Local printing – We print locally whenever possible to reduce our carbon footprint.
We Help Keep Mattresses Out of Landfills, too
Remember the EOS customizable organic mattress we mentioned earlier? We're proud to say that this mattress's multi-layered, zippered construction makes it the most sustainable mattress ever made.
How? In addition to being crafted with certified organic materials that are better for people and planet, the EOS allows you to replace its internal comfort layers over time as your sleep preferences change. Most mattresses last around 10 years, but the EOS could be the last mattress you ever have to buy! (Psst … it's also exceptionally comfy.)
No matter what mattress you're currently sleeping on, we hope you won't send it straight to a landfill when it's time to buy a new one. Learn more about responsible mattress disposal here.
9 Creative Ways to Repurpose Your Kraft Paper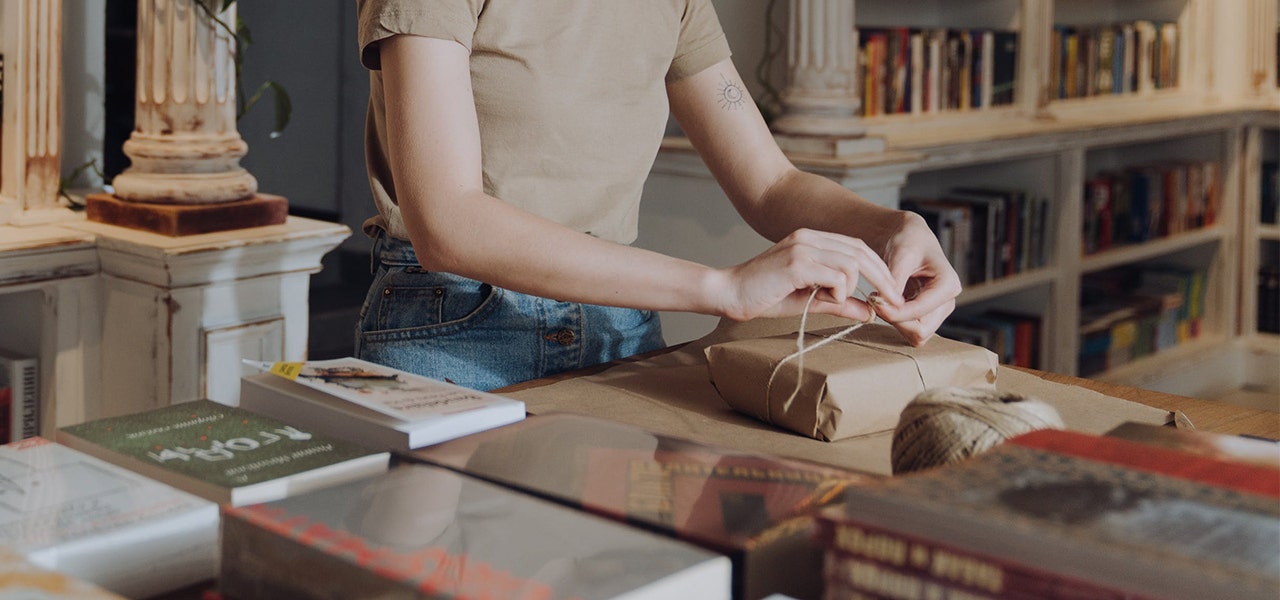 Bonus perk: kraft paper isn't just better for the environment – it can be fun, too! When you receive a new Naturepedic mattress, you'll also be receiving a sizable sheet of kraft paper. You can always put it directly in your recycling bin, but if you're feeling inspired, we have some great repurposing suggestions, too. Take a look!
Eco-friendly wrapping paper – Decorate your kraft paper and reuse it as gift wrap. It's sustainable and stylish, too!
Drawer liners – Cut kraft paper to fit the inside of your drawers or shelves. Not only will it protect your surfaces, but it also adds a rustic touch to your storage spaces.
Table runner – Roll out a long sheet of kraft paper as a charming, disposable table runner for your next gathering. It's a great conversation starter and makes cleanup a breeze!
Book covers – Protect your favorite books with kraft paper book covers. Customize them with your own designs or quotes from the book for a personal touch.
Shipping/moving – Need to ship something? Moving house? Consider using crumpled up kraft paper as an alternative to bubble wrap.
DIY envelopes – Craft your own envelopes from kraft paper to send letters or cards. Decorate them as you like for an extra special touch.
Kids' art projects – Kraft paper is a fantastic canvas for kids' art projects. Lay it out and let their imaginations run wild with crayons, markers, paint and more.
Party decor – Create banners, garlands and even confetti for your next party or celebration. It's easy to adapt to any theme or color palette!
Compostable seed pots – Fold small pieces of kraft paper into pots for starting seeds. Once your plants are ready, you can transplant them directly into the soil, pot and all.
When you choose Naturepedic, you're not just investing in a good night's sleep – you're making a positive impact on the planet. Thanks for being a part of our eco-conscious journey! Looking for more everyday changes you can make to live a greener life? Check out these sustainability hacks.
---
---