Quality sleep is key to a healthy lifestyle … and one of the keys to quality sleep is the right sleep environment! Your bedroom should be your personal oasis – a place for blissful relaxation, a sacred space for meditation, a safe haven for sleep.
What exactly do we mean by the right sleep environment? We mean a safer, healthier place for you to sleep (which we at Naturepedic believe starts with a safer, healthier mattress, made without harmful chemicals and materials). But beyond that, we also mean a space that is safer and healthier for the planet, as well.
Celebrate this Earth Day with Naturepedic by creating a more sustainable sleep environment. Here are a few of our favorite eco-friendly bedroom tips.
What Makes a Bedroom "Eco-friendly?"
Words like "eco-friendly" and "sustainable" can be problematic because they aren't clearly defined or regulated terms. However, for the purpose of this post, we're using these words to refer to any efforts you make that reduce the negative impact your bedroom has on the environment.
Wait, what? Bedrooms can harm the environment? We hate to be the bearer of bad news … but yes. In fact, right now harmful toxins and chemicals are probably lurking all over your bedroom. You could be wasting electricity without even knowing it. And the methods you use to declutter your space could be cluttering up landfills unnecessarily.
While countries around the world are working to enforce positive change at the macro level to reduce pollution and find greener energy solutions, people around the world are working at the micro level to introduce positive change into their daily routines. And a big part of most of our daily routines involves our interior design.
7 Easy-to-Adopt Eco-Friendly Bedroom Tips
You can turn your bedroom into a healthier, more sustainable space with just a few changes. Does an eco-friendly bedroom have to be perfect? Not by any means. But there are steps you can take to create more sustainable spaces at a minimal cost – both timewise and money-wise. Check it out!
1. Shop Secondhand as Much as You Ca
Have you hopped on the thrifting trend yet? There are so many benefits to shopping for secondhand furniture, the most obvious being that you are reducing waste. Plus, you've surely heard the phrase, "They don't make them like they used to anymore." Vintage furniture tends to be made from natural materials that are designed to last, rather than the plastics, fiberglass and particle board of today.
If you're looking for a cool, eclectic vibe for your home, vintage furniture is a great way to achieve that. From funky mid-century modern pieces to classic Victorian furniture, there are so many authentic, iconic styles to emulate in your decor. And if that isn't what you're looking for, it's easy to flip an old piece with some new paint or hardware and make it your own.
2. Conserve Electricity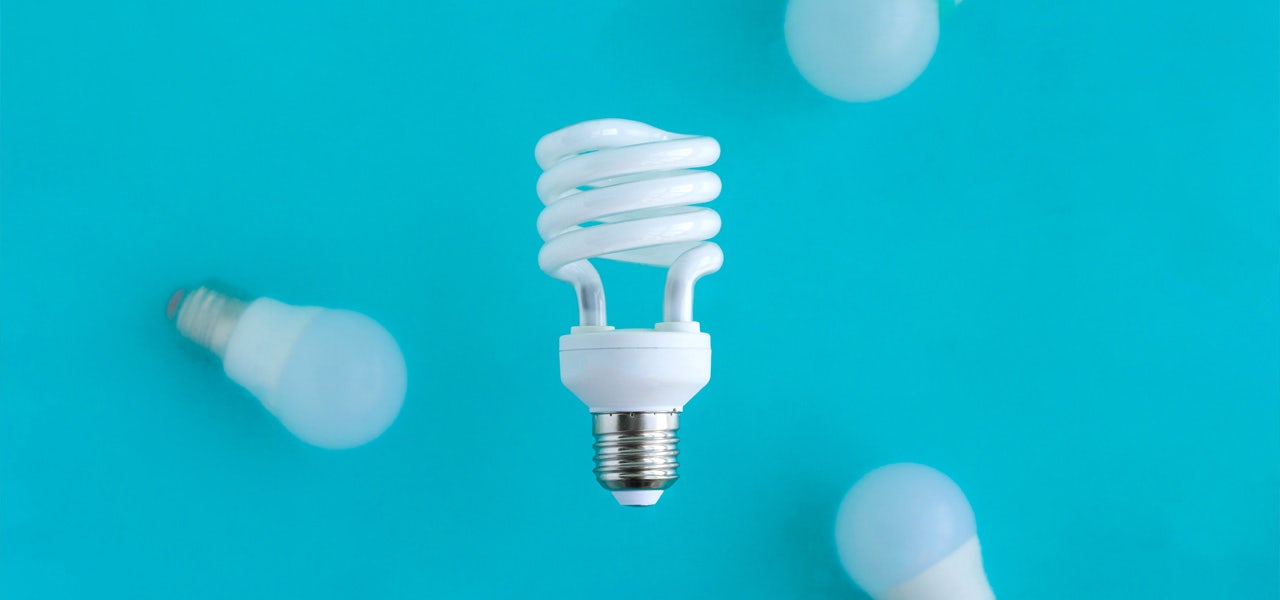 One of the first lessons in sustainability most of us learn is to save electricity. Less electricity means lower greenhouse gas emissions in our atmosphere, which helps off-set global warming. It's quite possible that your current bedroom setup is wasting electricity – without you even knowing it.
Here's an idea … lightbulb! No, really, we're talking about energy-efficient light bulbs. Compact fluorescent bulbs may cost a bit more than traditional light bulbs, but they consume 75% less electricity and have a much longer lifespan – saving you money and electricity in the long run.
Do you unplug electric appliances when you're not using them? Just because you aren't using them, doesn't mean that they aren't using your electricity. Do your wallet and your planet a favor, and unplug things like your phone charger, oil diffuser and bedside lamp when you aren't using them.
3. Try DIY Cleaning Products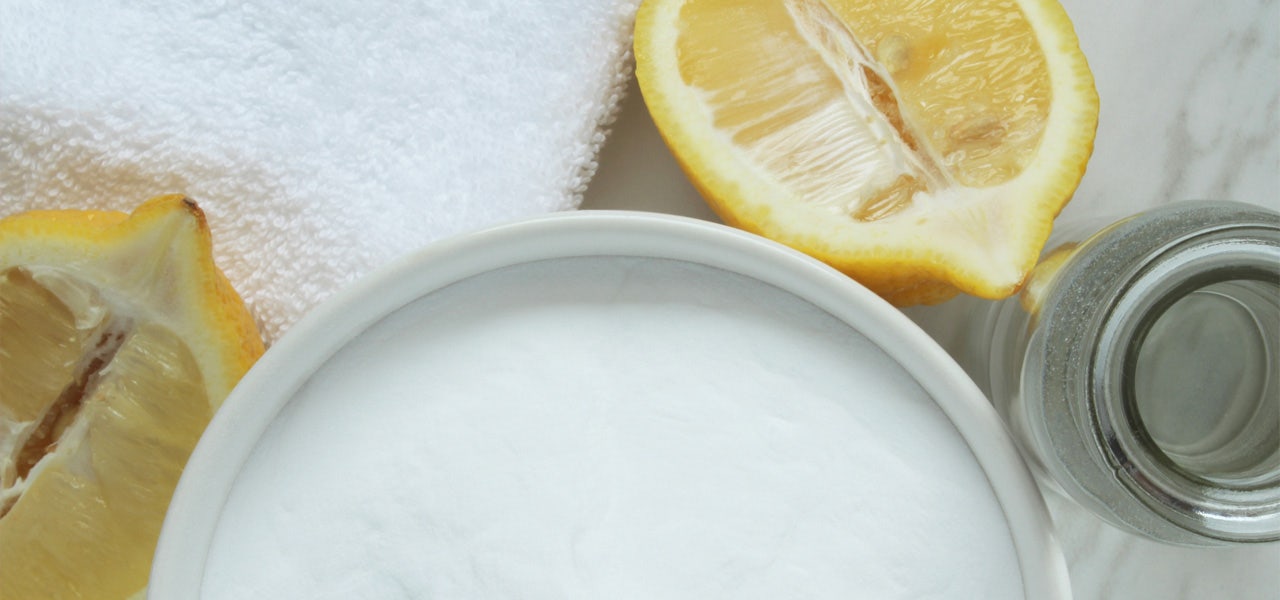 If you're revamping your bedroom space, you're probably going to want to give it a good cleaning. Don't underestimate the power of a DIY for your air fresheners, all-purpose cleaners and more.
With household ingredients like lemon and white vinegar, you can easily whip up a cleaning concoction that uses natural ingredients, reduces wasteful packaging and is all-around safer – for both your health and the environment.
4. Use Non-toxic Paint and Flooring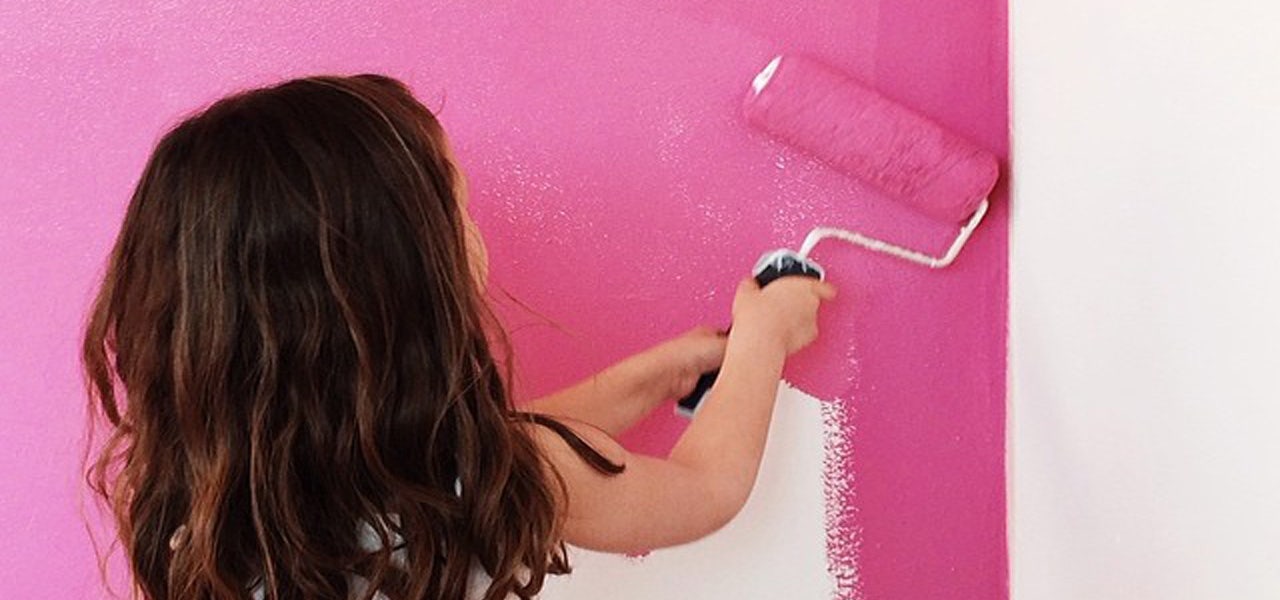 Most of us don't think about the paint on our walls unless it needs a refresh. But did you know that your paint might contain hazardous chemicals?
Volatile organic compounds (VOCs) are potentially harmful toxins that are often found in our paints and flooring. They're what causes that infamous 'new paint' smell that can last for weeks. VOCs can be very toxic and hazardous to health, especially for babies and children.
You should always opt for low VOC or anti-VOC paints in your bedroom. As for flooring, hardwood is best. You can also opt for or carpets made from certified organic wool or cotton to help protect you and the environment from unnecessary and potentially harmful chemicals. It's also best to avoid flame-retardant or anti-stain finishings.
5. Adopt a Houseplant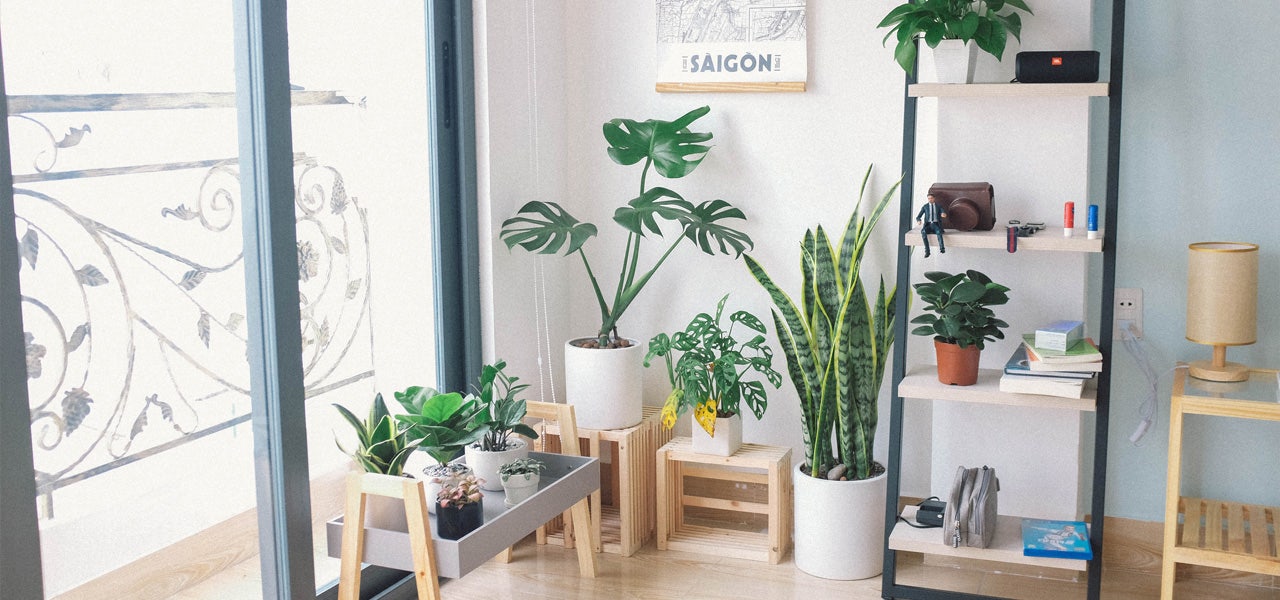 Plants are a great way to purify the air and get rid of pollutants – so try adding a houseplant or two to your bedroom décor! You'll breathe easier, and they look great too – decor inspired by nature for a more natural bedroom.
Have a bit of a black thumb? Snake plants, pothos and spider plants are great options for beginner gardeners who are looking to spruce up their space and purify their air.
6. Declutter Mindfully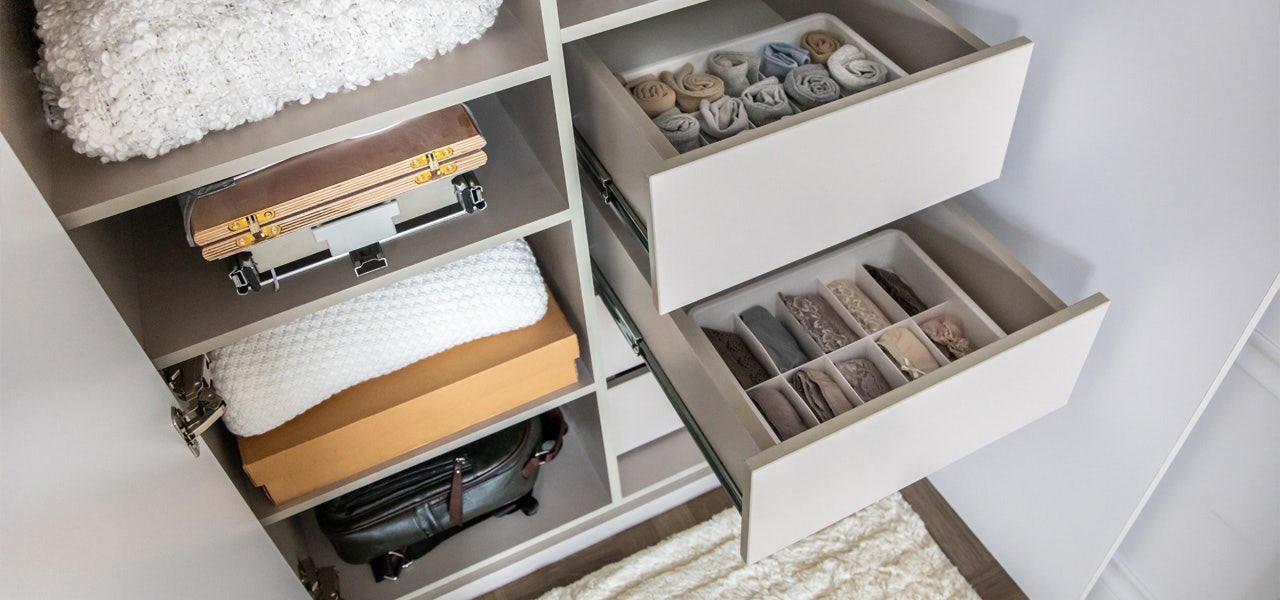 When most of us imagine our most "Zen" bedroom, it is clutter-free – so it's only natural to want to declutter our bedrooms to create the ideal sleep environment.
But make sure to be mindful about the way you reorganize, declutter and redesign your sleep space. Instead of reaching for the trash can, consider donating old blankets and clothing instead – there will always be people who need them. Paper that tends to accumulate on your desk can probably be recycled, rather than thrown away. And you should always look for ways to repurpose rather than waste. Make a quilt out of sentimental t-shirts or use blankets as reupholstery fabric!
7. Opt for Organic Bedding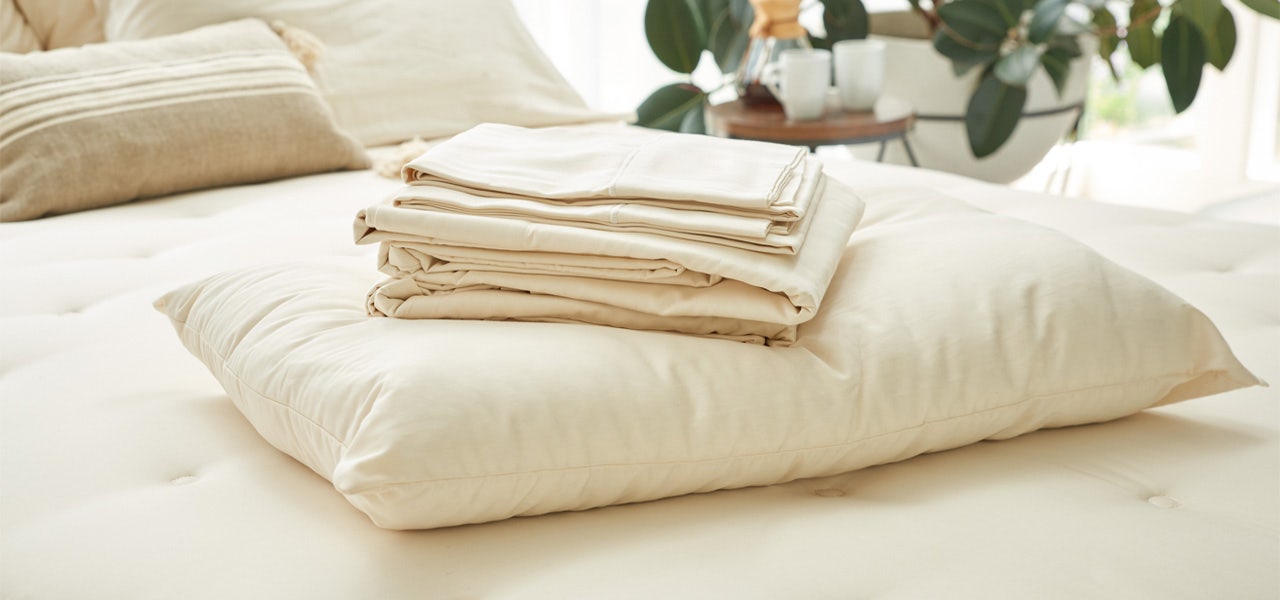 ---
SHOP OUR EARTH DAY MATTRESS SALE! Get 20% off all Naturepedic mattresses – all certified organic and non-toxic so you can protect your family and the planet while you sleep.
Shop now!
---