Crisp breezes, soft green flower buds, birds chirping … ah, yes, springtime brings some much-needed freshness after a long, dark winter. While it's tempting to spend all those extra daylight hours outside enjoying nature, you may also be feeling some pressure to tackle your spring cleaning.
Dread it as much as you want, but please don't ignore spring cleaning. It's a task that goes far beyond your home's aesthetic. Spring cleaning can help improve your physical and mental health by:
Supporting a healthy immune system

Reducing your stress levels
Deep cleaning doesn't have to be daunting. Just pace yourself, taking it room by room. Considering you spend a third of your life sleeping, we think the bedroom is a smart place to start.
Here are some common questions related to how to deep clean a bedroom that can help you transform yours into the clean, fresh oasis you need for your best night's sleep.
Can I Clean my Mattress?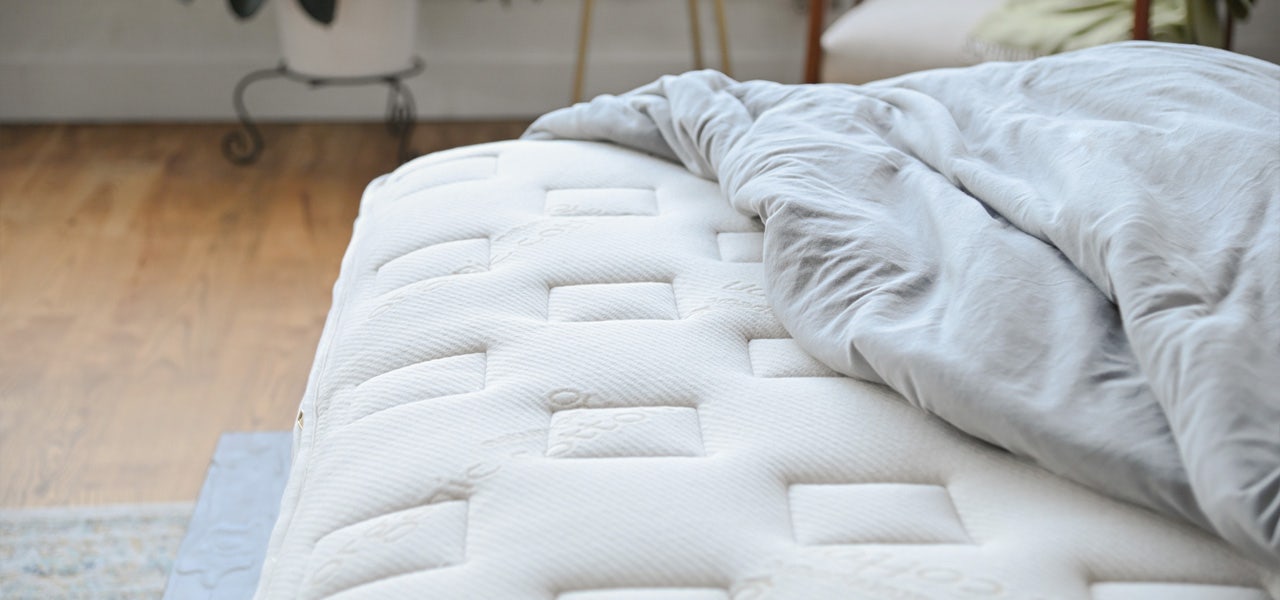 The short answer is yes, you can clean your mattress and, yes, you very much should. For organic mattresses like ours, we recommend the following:
Stripping off all bedding

Spot-cleaning any stains with hydrogen peroxide or rubbing alcohol

Sprinkling the mattress surface with baking soda (let sit for one hour)

Vacuuming the entire surface with your vacuum's upholstery attachment
Your needs may vary, but once a month is a good cadence for something like this. Don't forget, you can always purchase a mattress protector pad – machine washable! – to help keep your mattress clean, too.
Are Pillows Machine Washable?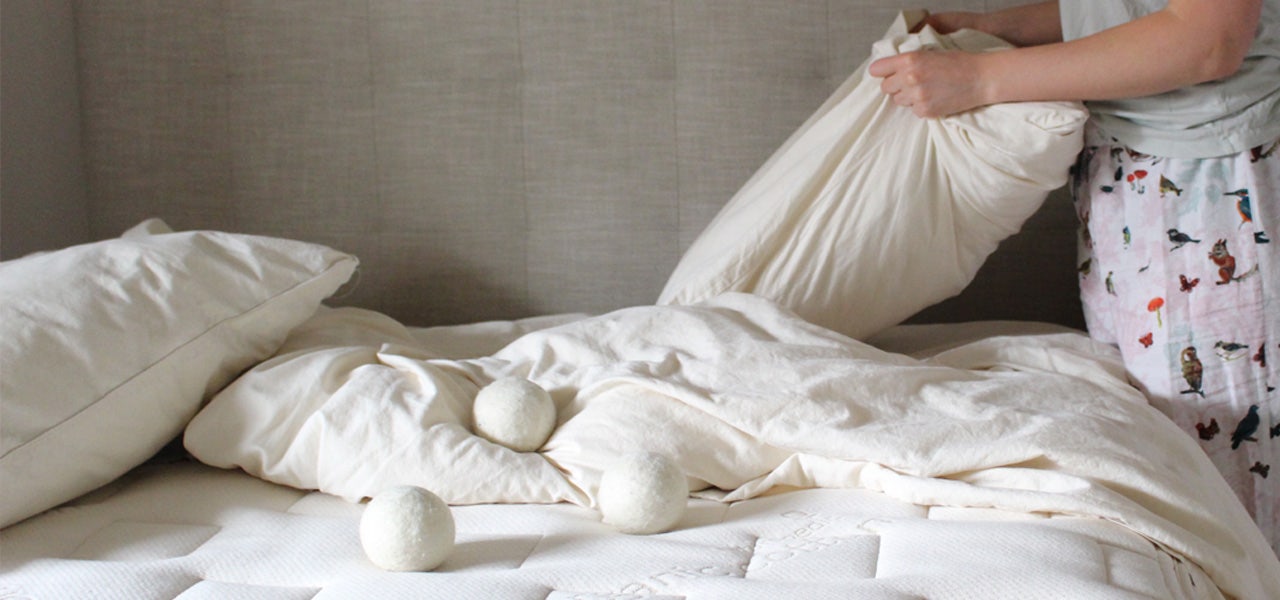 This depends entirely on the pillow. Many pillows are spot clean only. Other types, like our washable PLA pillow, can be machine washed if necessary (though following proper care instructions is a must).
Sometimes you can remove a pillow's comfort insert and wash its outer casing. Similar to mattresses, you can also purchase removable waterproof pillow protectors to minimize the contaminants that come in contact with your actual pillow.
However, pretty much across the board, experts recommend replacing your pillows every year or two. Between the sweat and oil you leave behind and the dust mites and other allergens that find their way there, your pillow isn't equipped to last forever. Deep cleaning your bedroom is the perfect opportunity to assess if it's time to go pillow shopping.
How Often Should I Wash my Sheets?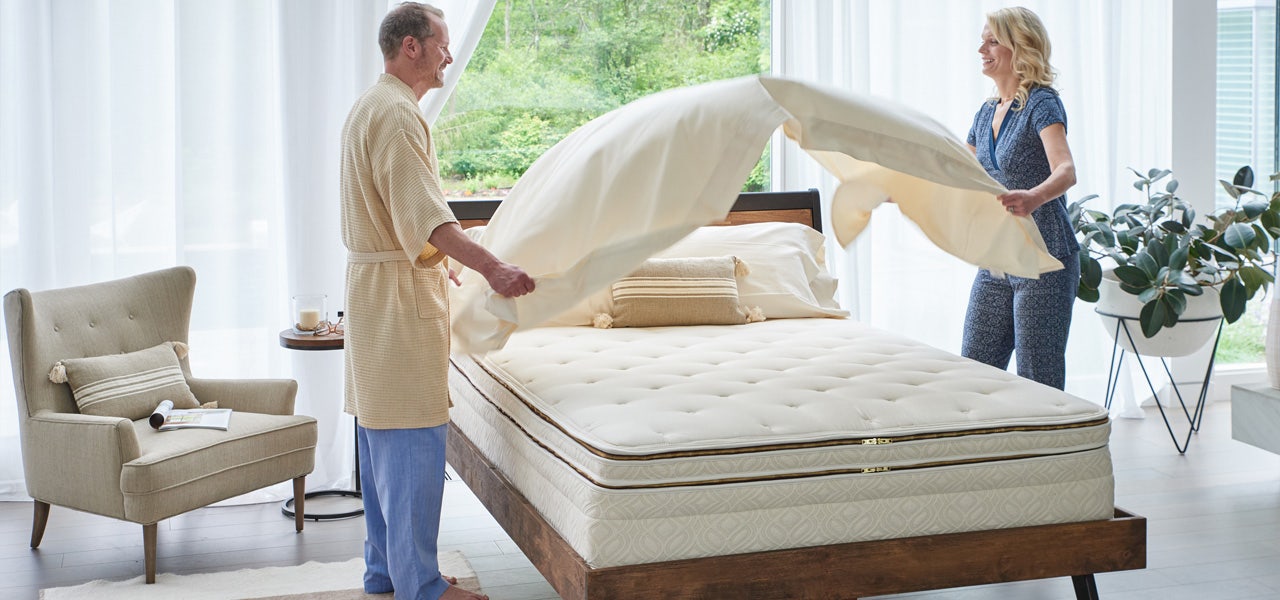 If you're asking this question, you're not alone. There seems to be a wide range in public opinion on what's acceptable. In fact, Mattress Advisor conducted a survey on the topic and discovered the average number of days people think you can go without changing your sheets is 35.3 days.
At Naturepedic, we side with most experts and recommend washing your sheets once a week. Of course, your needs may vary if you:
Have any dust or pollen allergies

Sleep with a partner

Sweat a lot in your sleep

Have recently had a cold, flu or other illness
Using hot water is best. This will ensure you're killing dust mites and other germs that may be lurking in your sheets. Read more about sheet cleaning here.
What's the Best Way to Clean my Bedroom Carpet?
Quick aside: for a healthier and more sustainable bedroom, we recommend hardwood floors. If you do prefer the coziness of carpets, look for those made with organic cotton and wool. In any case, if you have carpet, cleaning it should be a big priority.
Seriously. Your bedroom carpet could be 10 times dirtier than your toilet seat. Why? This is because carpet fibers collect an oily residue from pet and foot traffic that traps dirt, pollen, bacteria, chemicals, dead skin cells, pet hair, insect husks – you name it.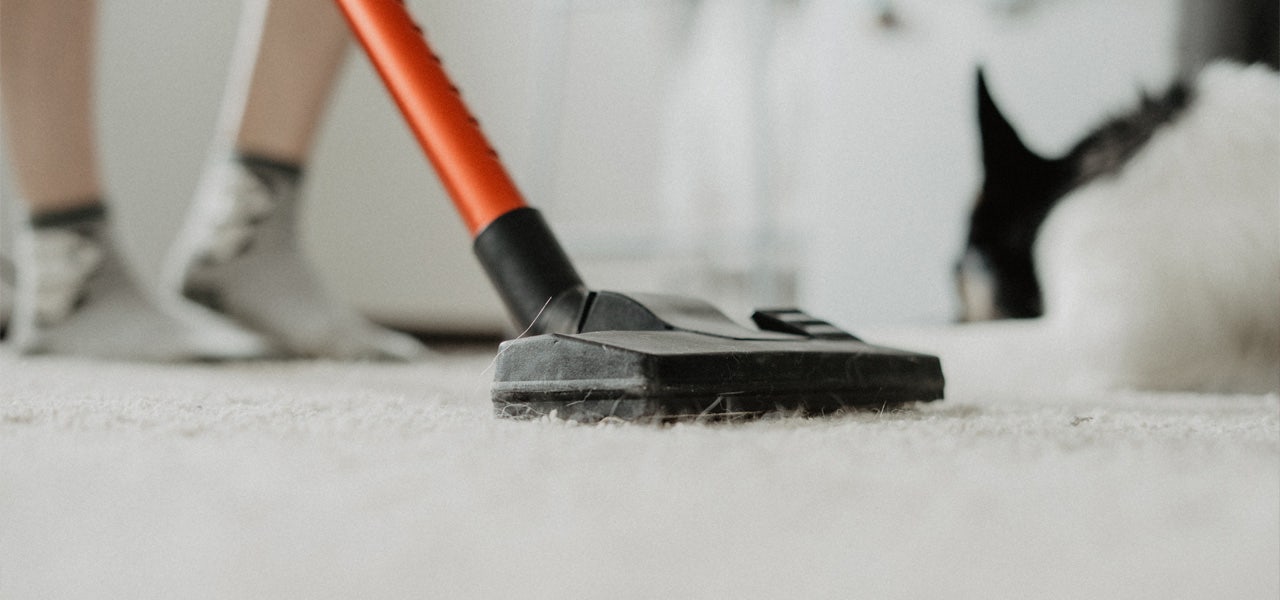 In addition to vacuuming regularly, consider investing in a steam cleaner. You can also make a DIY carpet cleaning solution using two parts water to one part vinegar. It's true that you can buy non-toxic carpet shampoos, too, but you'll want to make sure these products aren't using greenwashing tactics to make you think they are more "natural" than they are.
Just make sure with steaming or any liquid carpet cleaning that you open your windows and allow the carpet to dry completely to avoid the growth of mold or mildew.
Does the Dusting Ever End?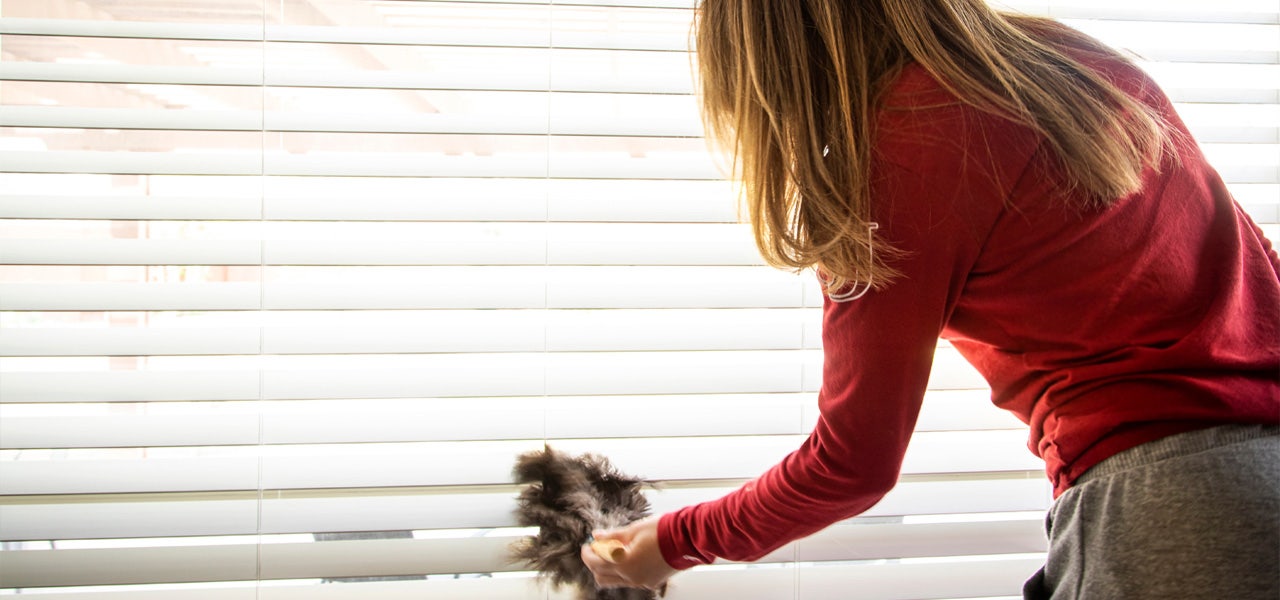 Nope. Unfortunately, dusting is an ongoing and important part of deep cleaning your bedroom. For your regular weekly clean, simply wipe down all of the surfaces – dressers, bedside tables, etc. – with a cloth. However, for a deep clean, use a vacuum attachment or cloth duster to clean:
Light fixtures and lamp shades

Ceiling fan blades

Door and window frames

Blinds and/or curtains

Walls and corners

Air vents
The more dust you remove, the more you will improve your indoor air quality. Remember to open your windows, too!
A Quick Note on How to Clean Your Bedroom Sustainably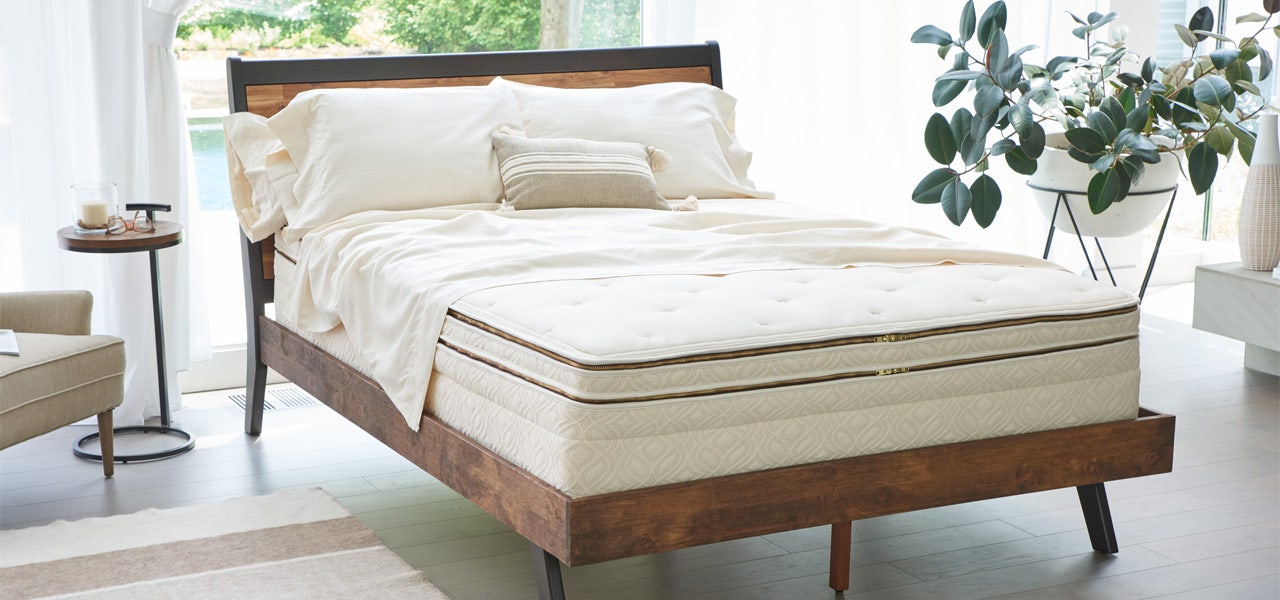 It's easy to get sucked into buying powerful cleaning products or choosing cleaning solutions based on very tempting-sounding scents. Who doesn't want their bedroom to look and smell incredible after the hard work of deep cleaning?
But, trust us, you can achieve a safer, healthier deep clean without the chemicals, and you can do this by making simple choices that are better for the environment, too. For example, opt for reusable cloths or natural sponges instead of paper towels. Find more sustainable cleaning tips here.
---