Bed Sharing vs Room Sharing
Should you bed-share with your newborn? The correct answer (the ONLY correct answer) as far as your baby's safety is concerned is don't … ever. The safest place for your baby to sleep is in their own space on a firm, flat surface. The American Academy of Pediatrics says no to bed sharing, and so do we.
Room sharing, on the other hand, allows parents to monitor their baby closely while providing a separate sleep space, reducing the risk of accidents and promoting healthy sleep habits all around.
Nursery Do's and Don'ts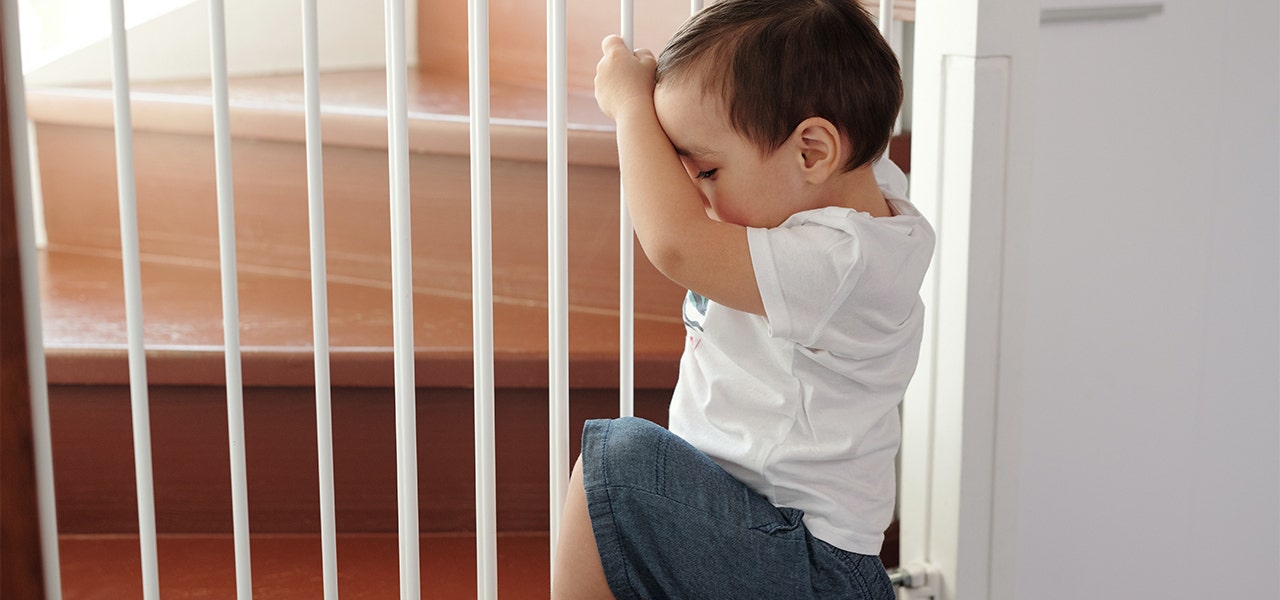 Creating a safer nursery environment – one that ensures your baby's comfort and well-being – involves careful planning and attention to detail. You can use this list as a reference when creating your little one's sleep sanctuary!
DO: Create a Childproofed Environment
Babyproof your nursery with safety plugs, cabinet locks and soft padding on sharp corners. Ensure all electrical outlets are covered, cords are out of reach and heavy furniture is anchored.
DO: Invest in Non-toxic Furniture
Select a non-toxic crib mattress like Naturepedic's (more on that below) and other furniture like a non-toxic crib and changing table. Look for certifications such as GOTS, MADE SAFE® and GREENGUARD® Gold to ensure that toxic chemicals stay out of the nursery.
DO: Place Your Baby on a Firm, Flat Sleep Surface
DO: Maintain Proper Ventilation
Keep the room well-ventilated to ensure air circulation for better breathing. This also helps to improve indoor air quality and keep things fresh and healthier!
DON'T: Overheat the Room
DON'T: Use Fragrance or Chemicals
Your tiny one is new to this world, and they're sensitive! Avoid using strong-smelling air fresheners, cleaning products or candles that may impact your baby's sensitive health. Make sure to always vet any scented products for toxic chemicals, too.
Crib Safety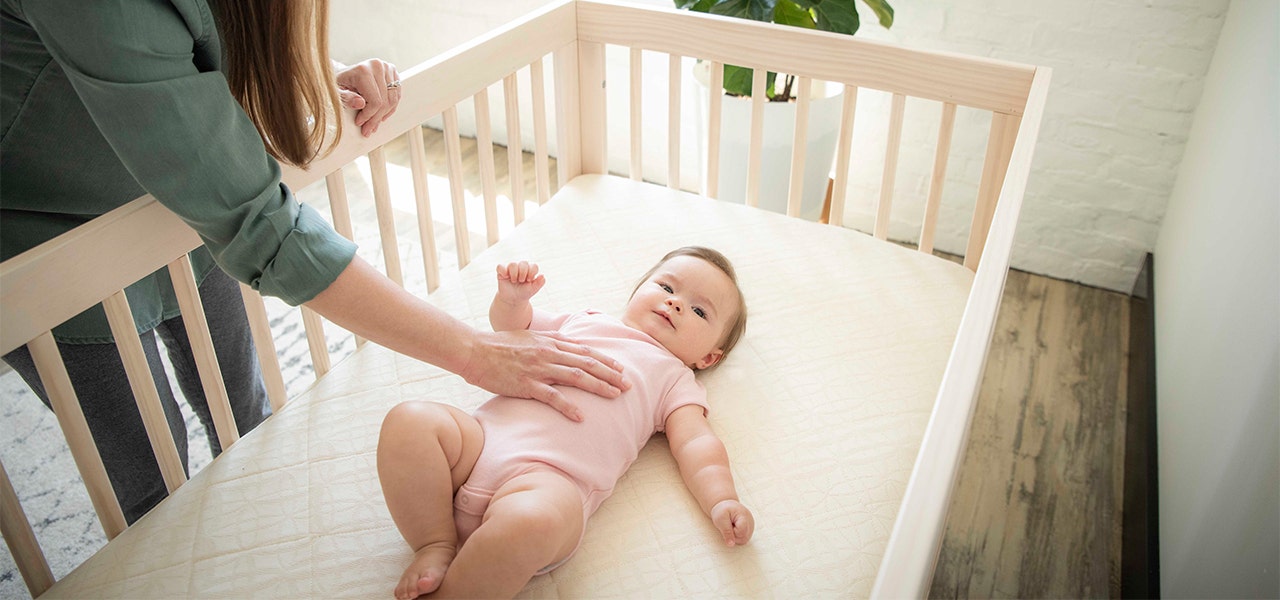 Crib safety is of paramount importance to ensure your baby's well-being and prevent potential accidents. When crib shopping, step one is to choose one that meets current safety standards (as older cribs may not have the necessary safety features). Remember to regularly inspect the crib for loose or missing hardware and adjust as needed, too.
Next comes crib setup. The crib mattress should fit snugly within the crib frame, with no gaps that could potentially trap a baby's head, limbs, fingers, anything (we recommend following the two-finger rule). Per the CPSC, you should also ensure that the crib slats are spaced no more than 2.375 inches apart to prevent baby from getting stuck or falling out.
Lastly, mindfully positioning the crib is important. It's best to keep your baby's sleep space away from windows, cords and blinds to prevent entanglement hazards.
Crib Mattress Musts
Choosing the right crib mattress is essential for the safety and comfort of your baby. There are several musts to keep in mind when making this important decision – here's what you need to look for and how Naturepedic goes above and beyond in each regard.
Organic Materials
A baby's life is pure and simple. Their crib mattress should be, too.
Keeping your little one's sleeping space non-toxic is one of the best things you can do to promote baby safety and protect their health. Your tiny one is in a vulnerable state of growth and development during those first few months, and chemical flame retardants, vinyl/PVC, polyurethane foam and glues/adhesives can negatively impact their development.
Naturepedic crib mattresses are made from Only Good Things – and nothing that is suspected or proven to cause harm to human health. That's how we've earned our certifications from reputable, third-party organizations like GOTS, MADE SAFE®, GREENGUARD®, UL and others – and that's how you can trust that when your baby isn't in your arms, a Naturepedic is the safest place they can be.
Waterproofing
If you want to provide a hygienic space for your baby to sleep, a waterproof crib mattress is essential. Because let's face it: babies are messy! You don't want those messes soaking into your crib mattress core where they become impossible to clean … and the perfect breeding ground for mold, bacteria and other nastiness.
Naturepedic's crib mattresses feature our patented non-toxic waterproofing derived from non-GMO sugarcane at the surface, which keeps the inside of the mattress safe from contamination. Not only does this mean that your crib mattress will last longer, but it will also keep your baby safer and healthier while they sleep – without the use of toxic chemicals.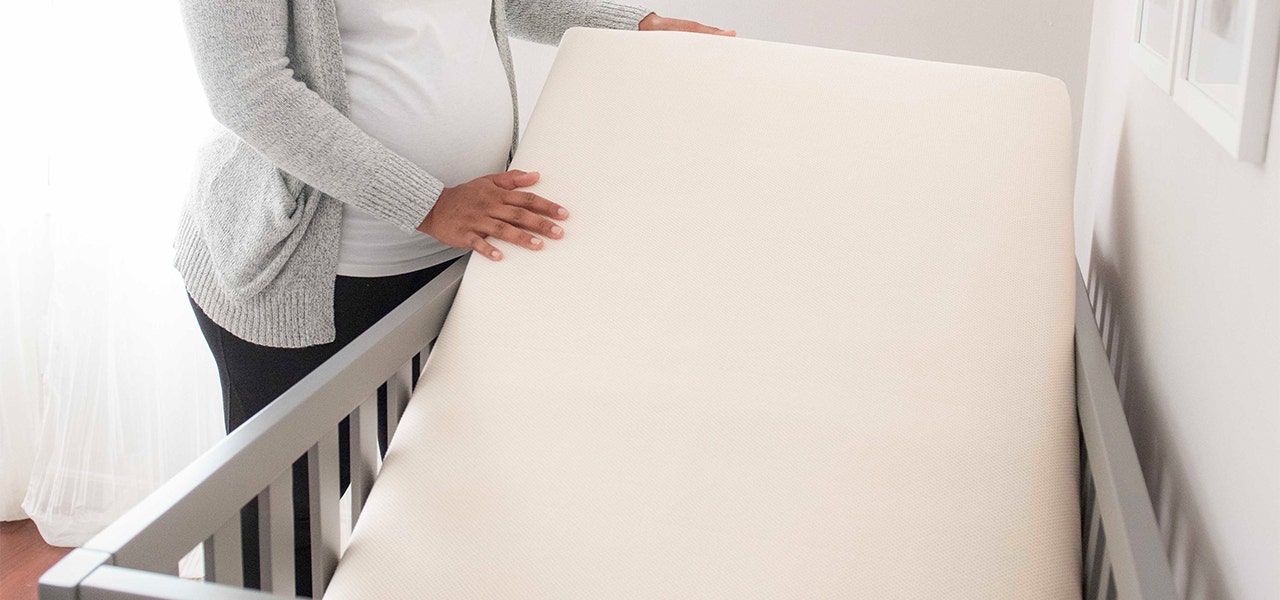 Breathability
Breathability is a feature many parents look for in a crib mattress, and for good reason. Enhanced breathability gives you peace of mind and aids your baby in temperature regulation while they sleep.
However, many mattress manufacturers don't waterproof their breathable mattresses, which is a big no-no when it comes to your little one's health and safety. Because a breathable crib mattress begs the question, "What's in the air that my baby is breathing?" If your mattress isn't waterproof, the answer to that question can include mold, bacteria, fungus … yuck.
Naturepedic practices Breathability Done Right™. Our breathable mattresses are waterproof at the surface and wrapped in a removable, washable, breathable cover for increased airflow that doesn't come at the cost of cleanliness.
Dressing Baby for Sleep
When dressing your baby for sleep, it's essential to prioritize their comfort and safety. Choose clothing made from soft, breathable materials like organic cotton to help regulate their body temperature. Depending on the season and room temperature, you can opt for a one-piece sleeper, footed pajamas or a sleep sack to keep them cozy without the need for loose blankets, which can pose a suffocation risk.
Ensure that the clothing is neither too tight nor too loose, as this can make your baby uncomfortable and pose safety hazards. Always consider the room temperature and add or remove layers as needed and remember to keep the baby's head uncovered to reduce the risk of overheating. Lastly, check your baby regularly to make sure they are neither too hot nor too cold.
By collectively embracing these principles and fostering a culture of safer baby sleep, we can give our children the best possible start in life with peace of mind and confidence that they are resting soundly and safely.
To that end, Naturepedic is here to help – during Baby Safety Month and beyond!
---