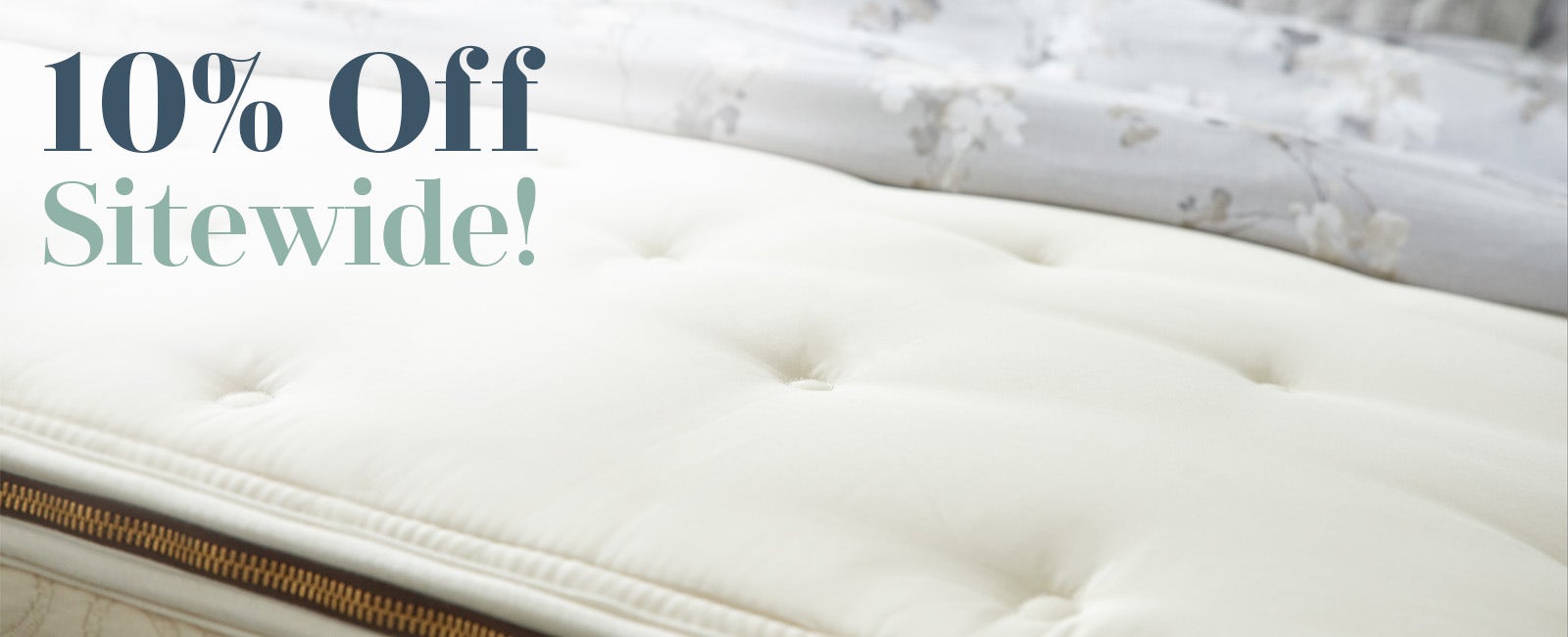 Shop the Healthy Sleep Sale!
Shop organic mattresses and accessories for the whole family and receive 10% off with code SAVE10.
Plus, score 0% financing for up to 6 months.*

With purchase of any Naturepedic product. Offer available online at Naturepedic.com, Naturepedic Organic Mattress Galleries and participating retailers. While supplies last. Cannot be used with other offers, discounts or promo codes. Cannot be applied to past purchases. Other restrictions may apply. *Financing options through affirm.com. Exclusions apply based on final cart purchase price. Cart sizes under $1500 - 0% APR at 3 months only. Cart sizes between $1500 - $2999 - 0% APR at 6 months only. Cart sizes above $3000 - 0% APR at 6 months only.