We're so glad you're here because if you're here, it likely means that you're interested in making the safest, healthiest purchases. And, chances are, that you're not only trying to make better choices for yourself, but also for your loved ones, the planet and all the living beings who inhabit it.
The trouble is that understanding what you're buying can be really tough. Without a degree in chemistry, it can be overwhelming to navigate the ins and outs of consumer products and to decipher which ones are truly non-toxic. Same applies to discerning which companies claim their products are safe and which are backed by some kind of third-party accountability.
The MADE SAFE® certification helps with exactly that.
In 2016, this need for an accessible yet trusted source of information for the average consumer led Amy Ziff, a journalist, entrepreneur and concerned parent, to found MADE SAFE, a nonprofit organization dedicated to changing "the way products are made in this country for the healthier."
Supported by a team of highly qualified science advisors, MADE SAFE pioneered the MADE SAFE seal to help take the guesswork out of choosing non-toxic products you use in your everyday life (not just mattresses)!
What Does the MADE SAFE Certification Ensure?
The MADE SAFE seal is a simple, user friendly tool that makes it possible for people all over the world to make safer choices when purchasing everyday products. If a product is MADE SAFE certified, it means that the product was created with safer ingredients, i.e. without toxic substances known or suspected to harm your health. MADE SAFE's banned list includes:
Behavioral toxins

Carcinogens

Developmental toxins

Endocrine disruptors

Fire retardants

Heavy metals

Neurotoxins

High-risk pesticides

Reproductive toxins

Toxic solvents

Harmful VOCs
How Thorough Is the MADE SAFE Banned List
The European Union's list of restricted substances is no match for MADE SAFE's banned list, which is nearly five times the size. In the U.S., you can combine the Food and Drug Administration (FDA)'s and the Environmental Protection Agency (EPA)'s banned substances and you still would not have a comparable list. MADE SAFE's banned list spans over 6,500 substances.
Are Toxic Chemicals Really That Prevalent in Consumer Goods?
Unfortunately, that's a big yes. Mattresses are not the only everyday products that can contain harmful chemicals and materials. MADE SAFE began with certifying beauty products and has now expanded to provide a portfolio of certified non-toxic products including: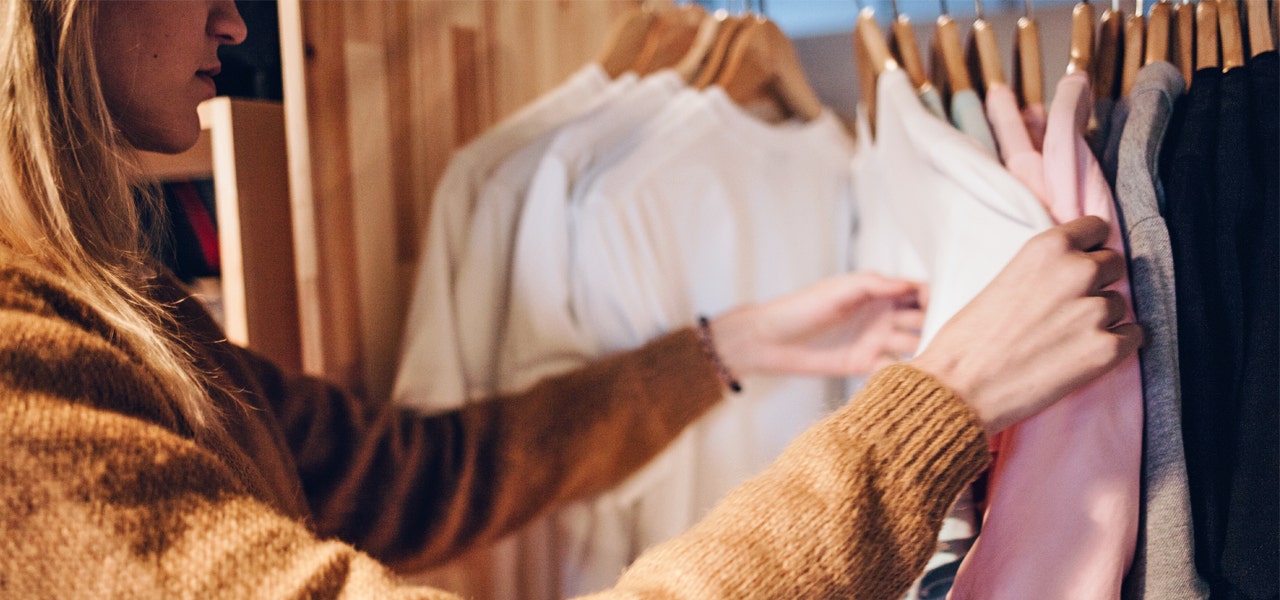 How Important Is the MADE SAFE Certification for Mattresses?
It's actually very important when you consider that we spend approximately a third of our lives sleeping or trying to fall asleep. That's a huge portion of your life spent with your face pressed up against a mattress. And, a lot of opportunity to breathe in harmful, off-gassing chemicals if that mattress is not made with safe ingredients.
Questionable materials – from flame retardants to vinyl to perflourinated compounds (PFAS), formaldehyde, and more – are commonly found in mattresses that do not carry the MADE SAFE certification. The chemicals in these materials have been associated with a wide range of health concerns, including (and not at all limited to):
Neurological damage

Immune and endocrine system disruption

Fertility issues

Birth defects

Cancer
Why Naturepedic Is Proud of our MADE SAFE Certification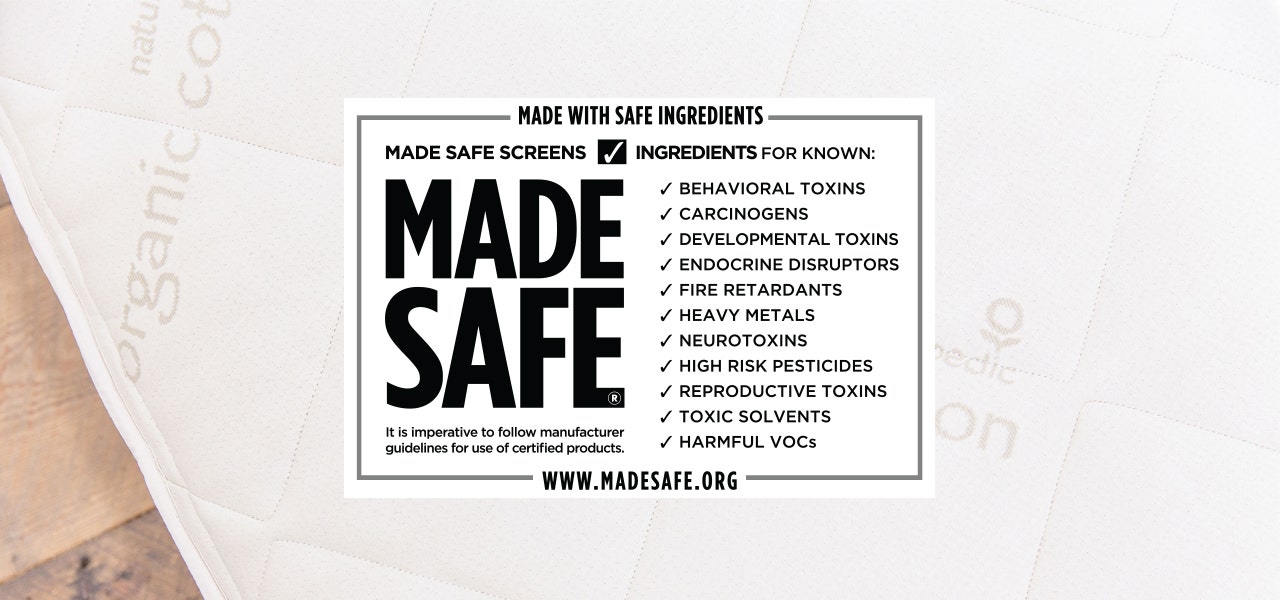 If you don't already know, our founder, Barry Cik, was inspired to create Naturepedic's first certified organic mattress when he set out to purchase a crib mattress for his first grandchild. At this time, MADE SAFE didn't exist yet and there was not an easily accessible, trustworthy source he could refer to other than his own research and knowledge.
Upon reading the tags on the crib mattresses available on the market, it became clear that they were most certainly not being made safe, and so Barry set out to change the mattress industry, founding Naturepedic in 2003. In 2017.
Good News! Shopping for MADE SAFE Certified Products Just Got Easier
MADE SAFE has now partnered with Amazon's Climate Pledge Friendly (CPF) program. This is exciting because this is going to make MADE SAFE products more accessible and expand their reach to a broader range of consumers. Who doesn't love how convenient it is to shop on Amazon? You can check out the link to the MADE SAFE Amazon page here.
Of course, you can always shop for mattresses directly on our website, too, since all of our baby, kid and adult sleep products are MADE SAFE certified.
---