Hey, readers! Today, we have some super exciting news to share with you all. Drumroll please…
Naturepedic has just been awarded the 2021 Sustainable Innovation Award by Good Housekeeping!
We'll try to (slightly) refrain our excitement, but it's hard, because since 2003, we've been on a mission to protect the lives of families through safer, healthier organic-based products that have a positive impact on the environment. So, to be recognized for our "Caring for the Environment Inside Out" program, by an esteemed organization like Good Housekeeping, plus external sustainability professionals, we couldn't be prouder!
At Naturepedic, we understand, "inside and out," that there's a lot of not-so-good chemicals and materials in our environment and everyday products (especially mattresses). That's why we're committed to spreading awareness, information and resources to you, our trusty reader.
We also hope to provide you with realistic, actionable solutions, and to help you identify ways to check out if a brand is truly sustainable (hint: keep reading!)
So, What Is Our "Caring for the Environment Inside Out" Program?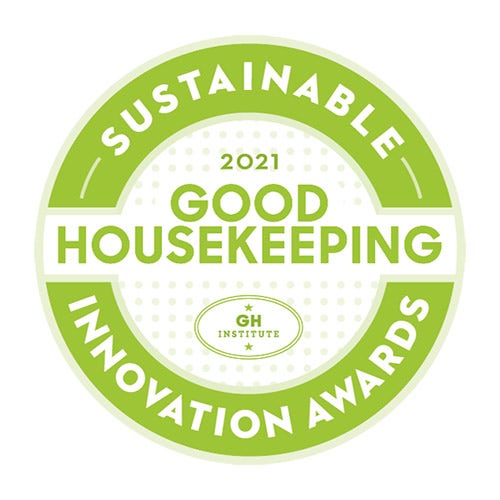 "Naturepedic's Caring for the Environment Inside Out program aims to reduce harmful chemical exposure for both people and the planet. The company is a trustworthy leader in the use of organic materials and the avoidance of toxic ones." – Good Housekeeping Institute Experts
Our "Caring for the Environment Inside Out" program is working to eliminate use of harmful chemicals and to protect the environment beyond our homes by sourcing organic materials, constantly evaluating materials for environmental impact, and using our influence as an industry leader to support and nourish the world. In addition to these efforts, we've also implemented internal programs to ensure we:
Fit into a circular system

Reduce energy use

Increase renewable energy use

Use recycled content in supply chains

Support biodiversity

Support social causes
There's So Much Out There. How Can You Tell if a Brand Is Truly Sustainable and Making a Difference?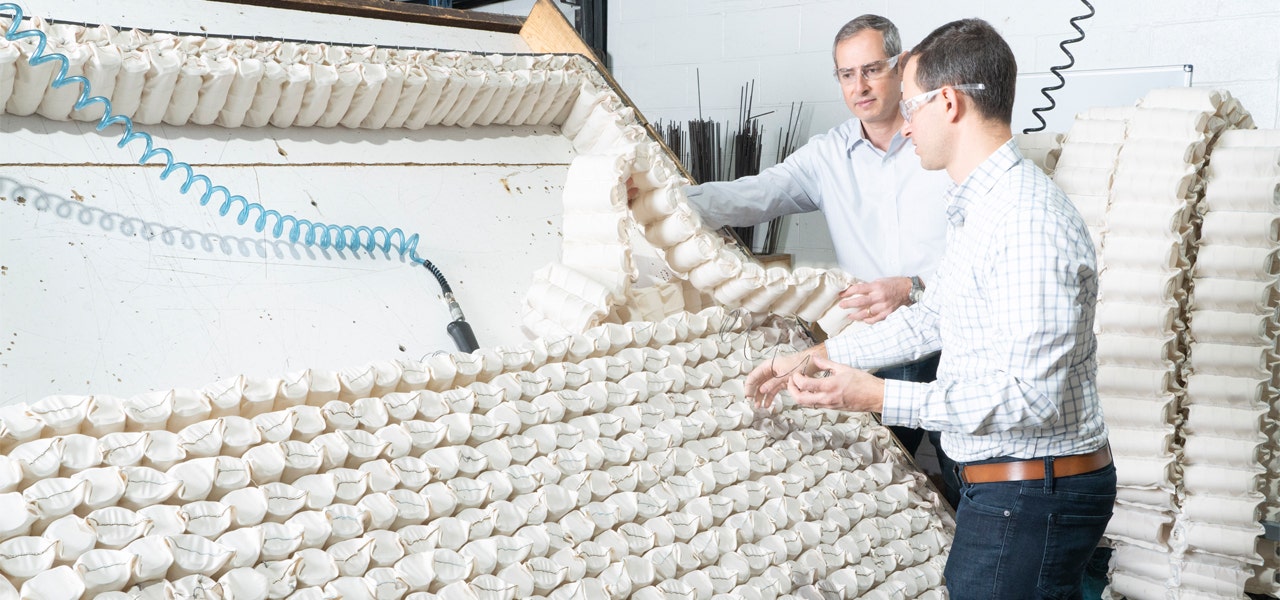 This is a tricky one. Nowadays, it can seem like every company is quick to announce their environmental commitments. So, while this is great and needed for progress, it's important to understand some telltale ways you can back up their claims.
Some questions to ask include:
Do They Belong to Environmental Organizations and Advocacy Groups?
If a company is truly committed to protecting the environment and consumer health, then they will likely have strong involvements in environmental organizations and advocacy groups. Check for engagement in popular groups like:
American Sustainable Business Council

One Percent for the Planet

EPA Green Power Partner

Toxic Free Future

Organic Trade Association

The Organic Center

Environmental Working Group
Naturepedic is a proud member and supporter of the organizations listed above, along with many others. Over the past year, Naturepedic has donated over $200,000 to approved nonprofits dedicated to environmental causes through One Percent For the Planet. We've also been working on chemical policy reform and lobbying efforts, alongside NGOs like the American Sustainable Business Council and Cancer Free Economy, to bring the connection between chemicals and childhood cancer to light.
Have They Publicly Released Sustainability Reports?
Do They Have Reputable, Third-party Certifications? Have They Been Mentioned in Third-party Reports?
Reputable third-party certifications are very important pieces of the puzzle. If brands can meet these high standards, it certainly offers peace of mind knowing that what they are creating is safer and/or more sustainable.
Some certifications to look out for include:
MADE SAFE

GREENGUARD GOLD

Global Organic Latex Standard (GOLS)

UL Formaldehyde-Free Standard

Forest Stewardship Council / Rainforest Alliance

Organic Content Standard – OCS100 Certification
Also, be sure to check for industry reports, like The Healthy Pregnancy Guide and Peeling Back the Green Façade. Often, these will contain compelling research and information on brands, gathered by third-party sources.
At Naturepedic, we're proud to meet and exceed the most stringent third-party certifications on the market. Recently, we:
Do They Produce Quality Products? Are They Transparent About What's in Them?
Deciphering whether a brand is providing trustworthy, sustainable products, or just making greenwashing claims, can be the hardest task of them all. Luckily, searching for third-party certifications and reports, as listed above, can go a long way in clearing this up.
Be wary of claims like "natural," "naturally derived," and "eco-friendly." Check to see if products include questionable chemicals and materials like:
Vinyl

PFCs/ PFAS

Polyurethane Foam

Flame Retardant Chemicals and Chemical Flame Barriers

Formaldehyde

GMOs

Glues / Adhesives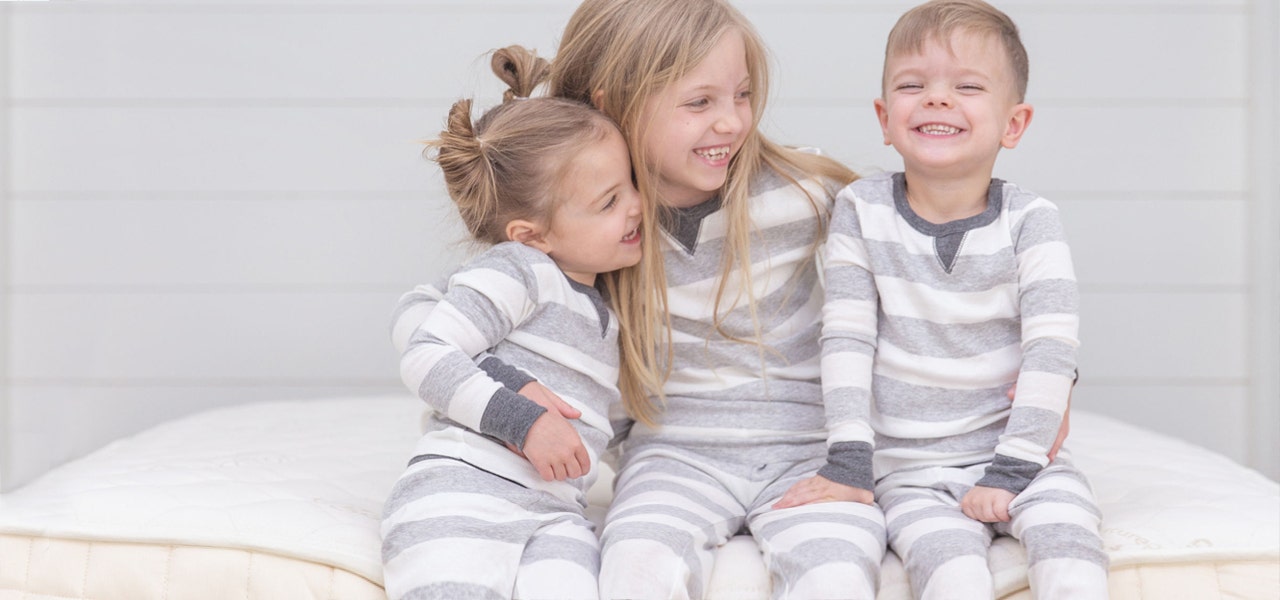 All Naturepedic mattress and bedding products are certified organic by GOTS and certified non-toxic by MADE SAFE (and more!), while eliminating all of the questionable materials and chemicals listed above. In fact, in the Sustainable Innovation Awards, Good Housekeeping editors also appreciated that Naturepedic has "great options for babies and kids through adults."
---