breathable, waterproof, certified organic baby crib mattresses
protect your baby from day one knowing they can BREATHE SAFE™
how do our organic crib mattresses compare?
✔

✔

✔

add-on

✔

✔

breathable cover type

n/a

waterproof backing

thicker + quilted
(no waterproof backing)

support type

lightweight or 150 coils

lightweight or 252 coils

lightweight or 252 coils

2-stage design

optional

✔

✔

price

Choosing the right crib mattress for your baby can be confusing. Sort through the information overload with the Naturepedic Crib Notes™ guide! Chances are that this detailed guide will answer many of the questions you're already asking. Not to mention help dispel some of the myths surrounding breathability, too.
At Naturepedic we want what you want….the safest, healthiest sleep for your baby!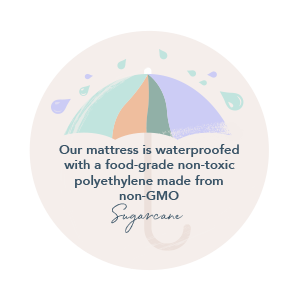 A breathable crib mattress should be waterproof, too. Otherwise messes just seep into the surface fabric and lead to unwanted contamination, like mold and bacteria. That's why we waterproof our crib mattresses with a surface made of food-grade polyethylene made from non-GMO sugarcane. It's approved by GOTS and MADE SAFE® and preferred by Green Production Action/GreenScreen. That's safer, healthier waterproofing!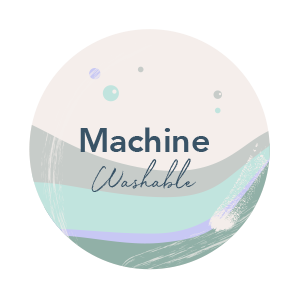 Fact – babies make messes! So, a crib mattress simply must be machine washable. Our baby crib mattresses come with a removable breathable cover for an extra layer of airflow between the baby and the crib mattress. Best part? You can easily remove, wash, dry, and keep it clean. The underlying mattress, of course, features our wipe-clean waterproof surface to help keep the mattress core free of microbial contamination.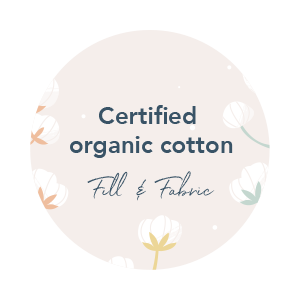 Studies have consistently shown that eliminating toxic chemicals from babies' surroundings is critical for their healthy development. That's why we only make crib mattresses that use GOTS and MADE SAFE approved materials, including our certified organic cotton fill and fabric. No polyurethane foam or other questionable materials. We don't compromise where the health and safety of your baby is concerned.
Our range of GOTS certified, MADE SAFE certified and GREENGUARD® Gold certified breathable crib mattresses is all about creating a safer and more comfortable sleeping environment for your baby and giving you peace of mind.

breathable
wipe-clean waterproof surface | lightweight or 252 coil support | 2-stage dual firmness
Also available in a mini crib mattress


STARTS AT $349STARTS AT $489 CAD
classic
wipe-clean waterproof surface
lightweight or
150 coil support
single or 2-stage
dual firmness

Also available in an
oval crib mattress
STARTS AT $259STARTS AT $359 CAD
breathable ultra
removable washable breathable surface
(thicker, quilted +
designer fabric)
lightweight or
252 coil support
2-stage dual firmness
STARTS AT $399STARTS AT $549 CAD