a safer healthier organic mattress
The Chorus provides simple comfort you're sure to love.

Excellent quality mattress and very comfortable
"Purchased this for replacement mattress and could not be more please. Love the organic quality and comfort. Naturepedic makes the best mattresses. This is the 3rd one I have purchased from them."
what's inside

quilt (organic cotton fabric + organic wool batting + pla comfort layer)

1.5" microcoil comfort layer

organic cotton batting

8" encased coils with edge support

organic cotton batting

encasement (organic cotton fabric + organic cotton fill)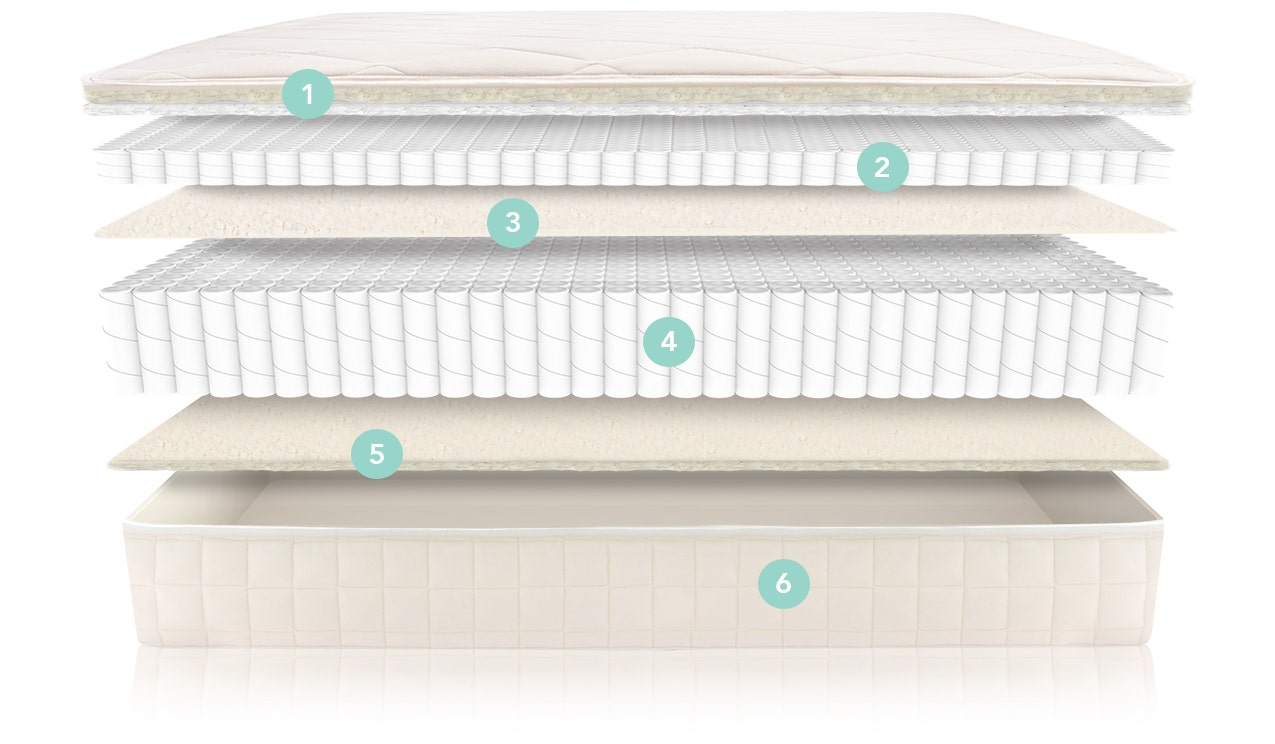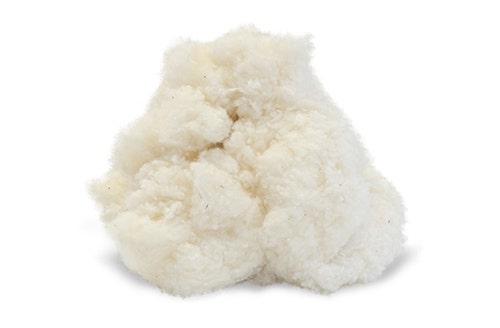 organic cotton fabric + fill
Organic cotton is the purest form of cotton and a healthier alternative to synthetic fabrics and foams. Naturepedic uses only U.S. grown and certified organic cotton as filling for its mattresses and buys directly from USDA certified sources. You'll also love our luxurious stretch knit fabrics. They're soft to the touch and easily stretch to conform to your body.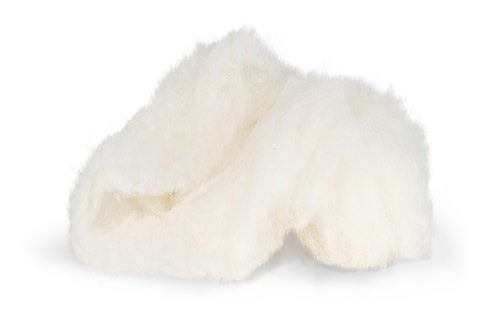 organic wool batting
Wool wicks away moisture, provides natural fire protection, and offers temperature regulation, keeping you warm in the winter and cool in the summer. It has a natural crimp that gives it bounce, body, and soft support characteristics. Organic certification helps ensure healthy, well-treated sheep and the elimination of harmful chemicals during processing.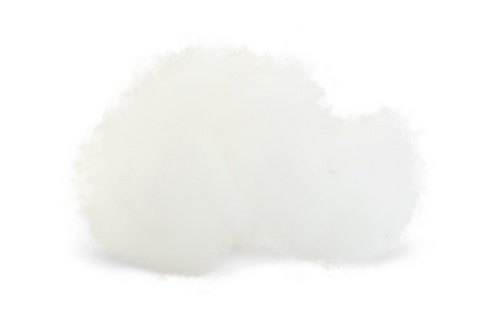 pla layer
PLA is a high-performance synthetic fiber made from non-GMO sugarcane that adds resiliency and improved moisture wicking. PLA is plant-based and is used in a variety of industries, including food packaging and medical supplies and is well-known for its sustainability and non-toxic properties.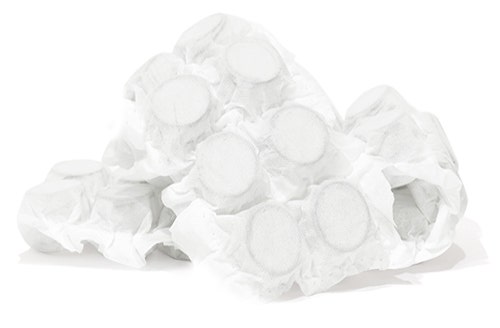 glueless encased microcoils
The Chorus features a flexible 1.5" microcoil comfort layer. The coils are individually wrapped for full body-contouring comfort, isolation of movement and pressure point relief. Provides excellent breathability and heat dissipation characteristics. Made without ANY glues or adhesives for a healthier alternative to traditional foams.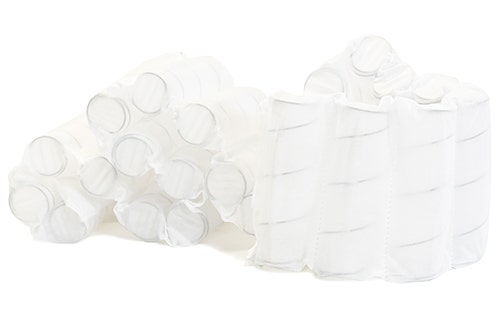 glueless encased support coils
Our encased coils are individually wrapped for full body-contouring comfort, isolation of movement, and balanced support for proper postural alignment. Also features full perimeter edge support. Provides just the right amount of bounce while adding excellent breathability and heat dissipation characteristics. Made in-house without ANY glues or adhesives (a Naturepedic exclusive).
universal comfort
The Chorus has a medium comfort level for that "just right" feel that works for just about everyone. It's packed with real fibers that wick away moisture and a soft microcoil comfort layer that breathes and dissipates heat efficiently for a cool and comfortable sleep.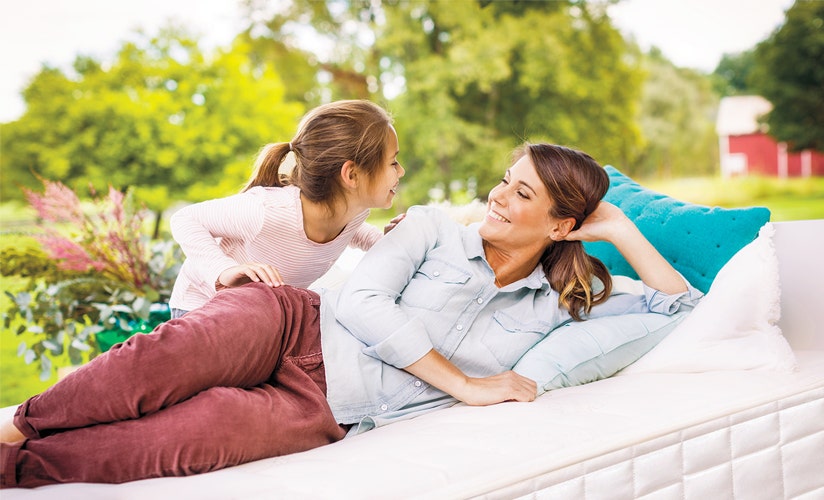 Exceptional quality
-Nicole
(Verified Buyer)
"The Naturepedic Chorus exceeded my expectations. The best part is that there are absolutely no off gassing fumes. For chemically sensitive people to have a non-toxic option is life saving. On top of the extraordinary quality of materials used, it's an extremely comfortable mattress."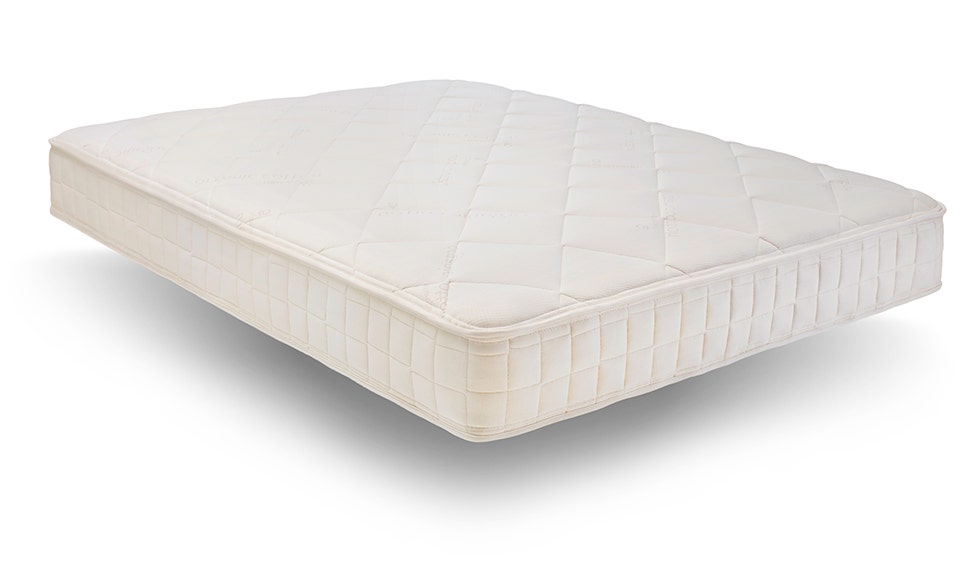 superior design
The Chorus is beautifully tailored with a luxurious finish. Hand-built in our certified organic factory with tender love and care, the Chorus feels as good as it looks.
At Naturepedic, we replace polyurethane foam, flame barriers, adhesives and other chemicals with healthier natural materials. Rest easy knowing you're not sleeping on these materials night after night.
CERTIFIED ORGANIC + NON-TOXIC
Not only are the materials and factory certified, but the entire finished product is certified as well.
GOTS CERTIFIED
All Naturepedic mattresses meet the organic and non-toxic standards of the Global Organic Textile Standard (GOTS), a consumer goods certification recognized by the U.S. Department of Agriculture (USDA).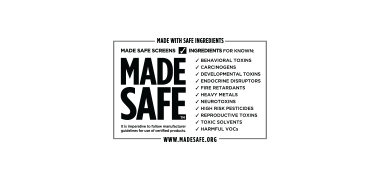 MADE SAFE® CERTIFIED
Naturepedic mattresses have been scrutinized by experts to help eliminate harmful ingredients, vapor releases, gases, or by-products that could impact human health.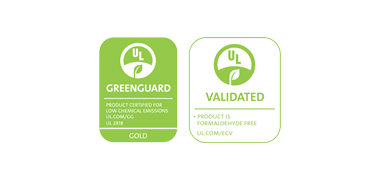 UL/GREENGUARD® CERTIFIED
Naturepedic mattresses have been tested and certified by UL/GREENGUARD laboratories for low chemical emissions. They are additionally certified to meet their formaldehyde-free standard.
HELLO ORGANIC, GOODBYE CHEMICALS™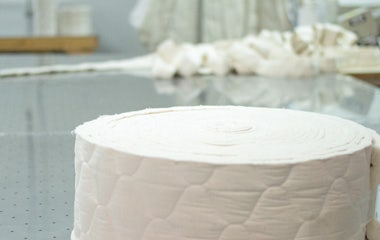 Every Naturepedic mattress passes all government flammability requirements without ANY flame retardant chemicals or barriers. That's right - none at all! This is due to our smart natural mattress design and the elimination of highly flammable synthetics such as polyurethane foam.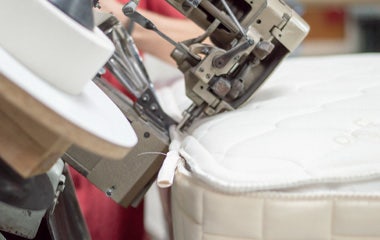 It's really hard to find a mattress without glue. Even "organic mattresses" often contain several pounds of industrial adhesives, especially in their coil systems. At Naturepedic, we've engineered custom processes that do not use glue or adhesives. We're 100% committed to chemical safety - and honesty!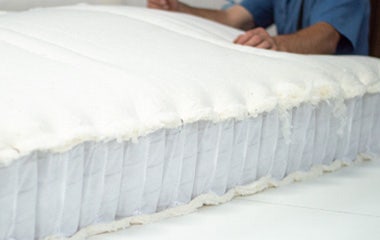 Polyurethane foam, including memory foam and all its variants, can be found in nearly all conventional mattresses. It's made primarily from petroleum and other chemicals and is highly flammable. At Naturepedic, we do not use polyurethane foam in any of our products.
handcrafted quality you can trust
Featuring skilled Amish craftsmen who love and care about their work
handcrafted quality you can trust
Featuring skilled Amish craftsmen who love and care about their work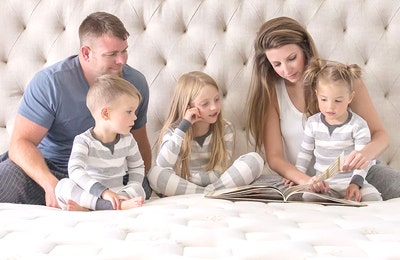 proudly made in the U.S.A.
Naturepedic is proud to offer the very best organic mattresses - made right here in the U.S.A. We use a combination of domestic and imported fabric and components when crafting our mattresses.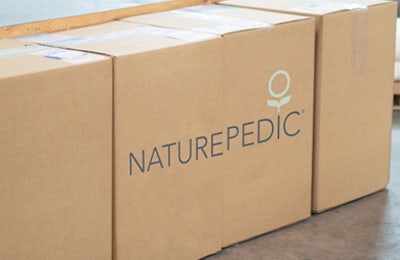 100-night free trial
Try our mattresses risk-free for 100 nights. If you're not completely satisfied, we will happily take it back for a full refund (applies only to orders placed directly with Naturepedic). We are humbled by your trust and will do everything in our power to ensure your absolute satisfaction!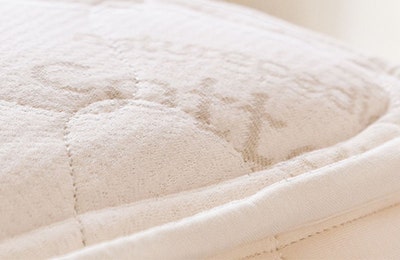 25 year limited warranty
We stand behind our products 100% and have been making organic mattresses since 2003.
With first class customer service and a 25-Year Limited Warranty, you can rest easy knowing you're in good hands.
easy setup
convenient delivery
Make your child's transition to a big kid bed easy. The mattress ships compressed and roll-packed for quick and easy delivery and setup.

"The mattress is well made, very comfortable, clean, simple, and gorgeous. We purchased it six months ago and we loved it since day one... Simply wonderful experience... Thank you, Naturepedic!"

"Very comfortable without being too soft. The springs do not conduct motion from my partner's side of the bed to mine. And it breathes so I can lay on my back for hours without feeling all sweaty... All in all, best mattress I have had in years and that is saying something because I have bought at least three... Its a keeper..."
choose a topic to learn more
specifications
SKU
SIZE
DIMENSIONS
PRICE
MT61-CF
TWIN
38" x 75" x 10"

$1,399

$1,959 CAD

MT61XL-CF
TWIN XL
38" x 80" x 10"

$1,599

$2,239 CAD

MF61-CF
FULL
53" x 75" x 10"

$1,799

$2,519 CAD

MQ61-CF
QUEEN
60" x 80" x 10"

$1,999

$2,799 CAD

MK61-CF
KING
76" x 80" x 10"

$2,799

$3,919 CAD

MCK61-CF
CAL KING
72" x 84" x 10"

$2,799

$3,919 CAD