Post updated December 10, 2022.
Choosing the right crib mattress for your new baby is an important decision – it's where they'll spend up to 16 hours a day in the beginning of their life! If you're anything like us, it's probably safe to assume that researching the right crib mattress for your little one is a high priority item on your pre-baby to-do list.
If you're in the process of researching the best crib mattresses, you've probably come across 2-stage crib mattresses, and may be wondering just what a 2-stage mattress is. These dual-sided crib mattresses are popular among parents for their:
Convenience

Longevity

Cost efficiency

Sustainability
And, if you opt for a 2-stage crib mattress, knowing when to flip your infant mattress is essential to your little one's comfort as they sleep … and their development, too! Read on to learn all about 2-stage crib mattresses and when it's time to flip yours.
What is a 2-Stage Crib Mattress?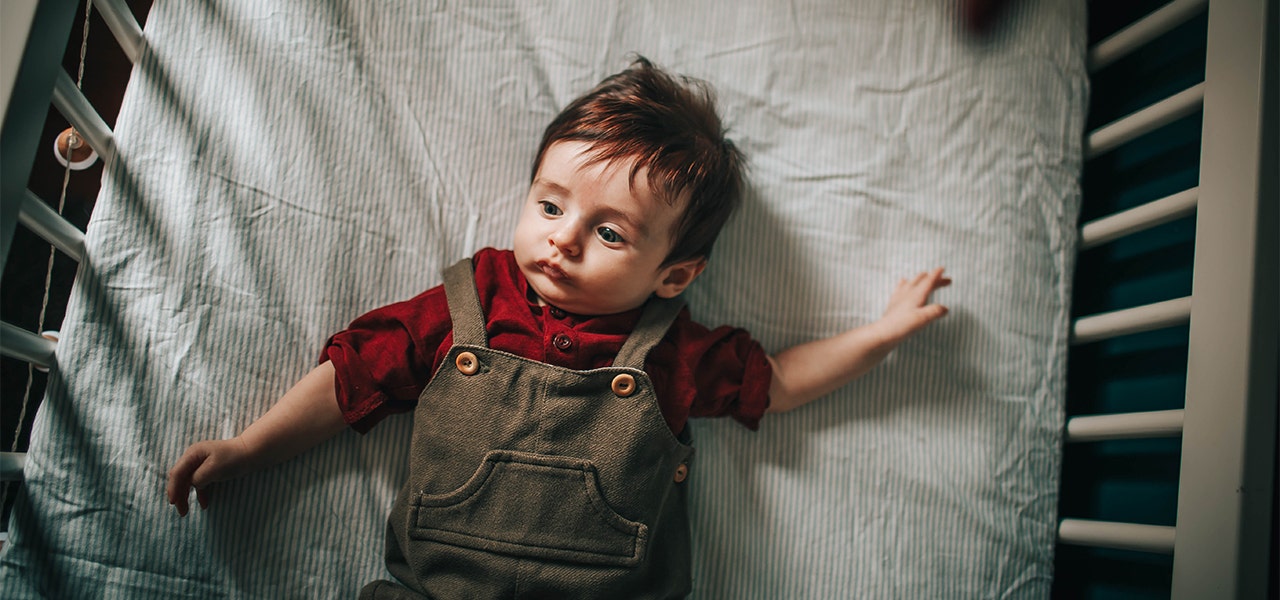 A two-stage crib mattress has two distinct sides with varying firmness to accommodate your growing baby. (It's a mattress that grows with them!) With a 2-stage crib mattress, switching from your infant mattress to your toddler mattress is as easy as flipping it over.
There are a few different reasons why parents may opt for a 2-stage crib mattress, the first being that they are more economical than standard crib mattresses. Because let's face it – even though we want them to stay tiny forever, babies grow fast. Instead of buying an infant mattress and then a toddler mattress a few months later, you can simply flip the mattress over.
Not to mention convenience! Parents can save the hassle of shopping for, transporting and setting up a new crib mattress by merely flipping the one they already have. Plus, the long service life and functionality of a 2-stage crib mattress make it an eco-friendly option, too. If you're trying to create a more sustainable nursery, a 2-stage organic crib mattress is a must.
Naturepedic's 2-Stage Crib Mattress: Infant Side vs. Toddler Side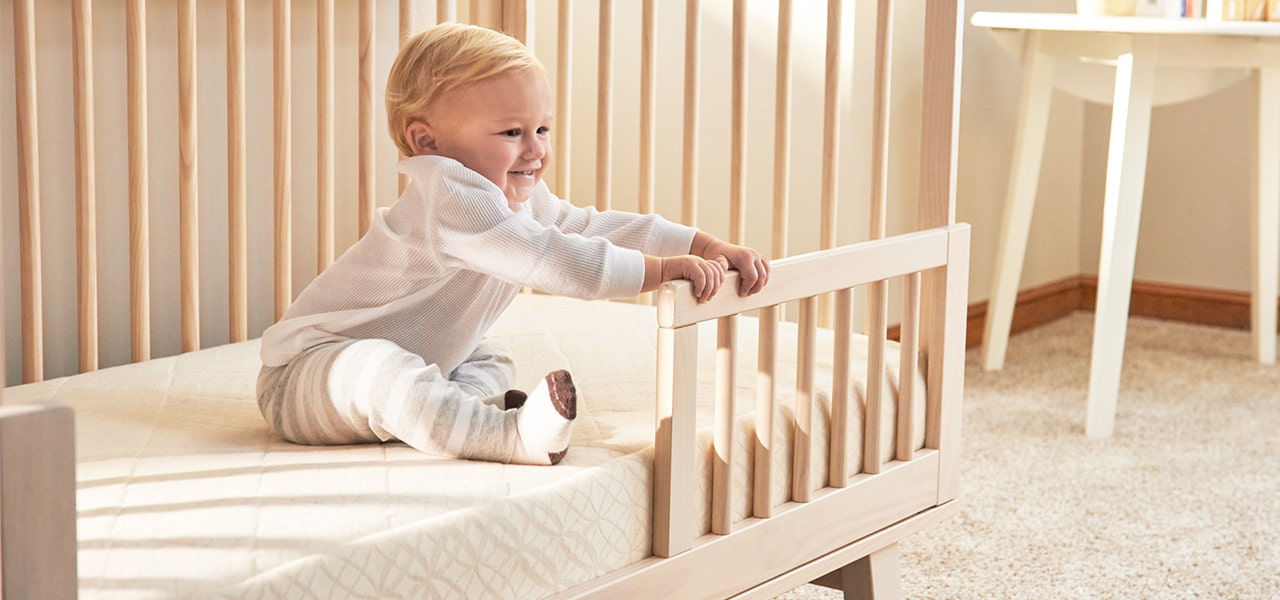 Naturepedic's 2-Stage Crib Mattresses follow the Consumer Product Safety Commission (CPSC) guidelines and pediatrician recommendations for firm, flat surface. The infant side is extra firm for maximum safety during the first months of your baby's life.
On the other side, there's a little extra cushioning for your toddler's comfort (but still the firm support they need). We also provide extra edge support for jumping toddlers, and both sides of a Naturepedic 2-Stage Crib Mattress come with seamless waterproofing made without the toxic chemicals found in most waterproof materials.
You should be able to feel the difference on both sides of the mattress. But for added clarity, each 2-stage crib mattress has a tag that denotes which side is which.
When to Flip Baby's Mattress from Infant to Toddler Side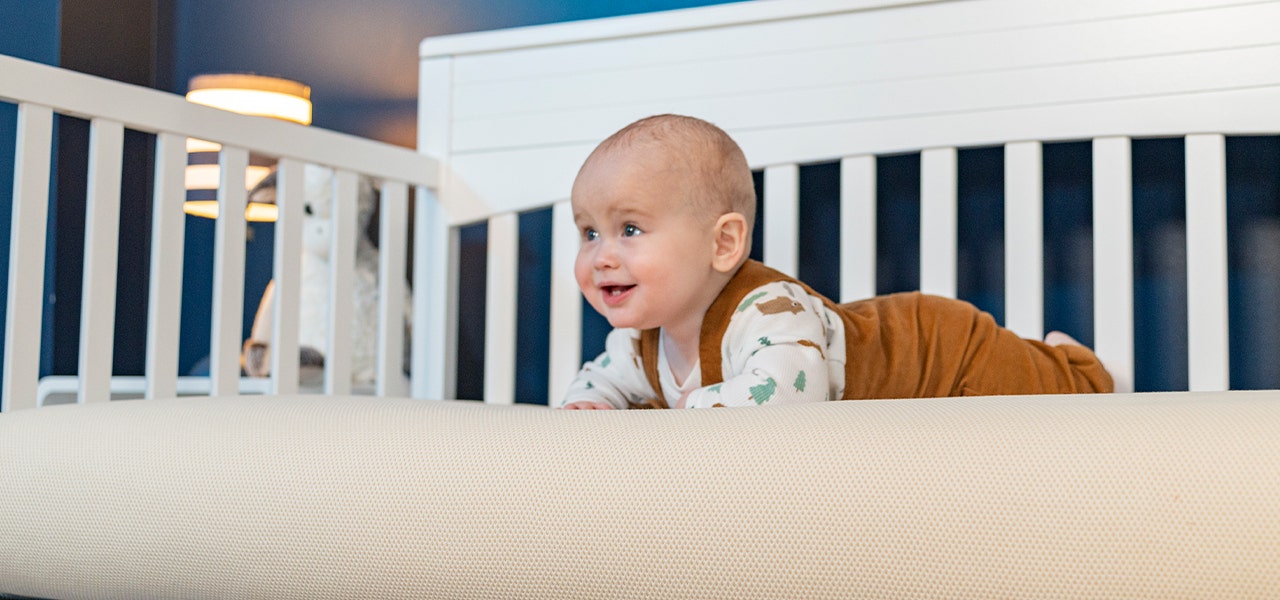 Most babies are ready to graduate from the infant side of their crib mattress to the toddler side at around 12 months old. But every child is different! If you're concerned, you can always consult with your pediatrician when deciding if it's time to flip your baby's mattress. They'll take into consideration factors like:
Weight

Growth

Temperament

Overall health
You know your baby best. If you think they're ready for you to flip their crib mattress earlier than 12 months – or if you think they could use some time beyond 12 months – just ask their doctor!
Additional Crib Mattress Safety Tips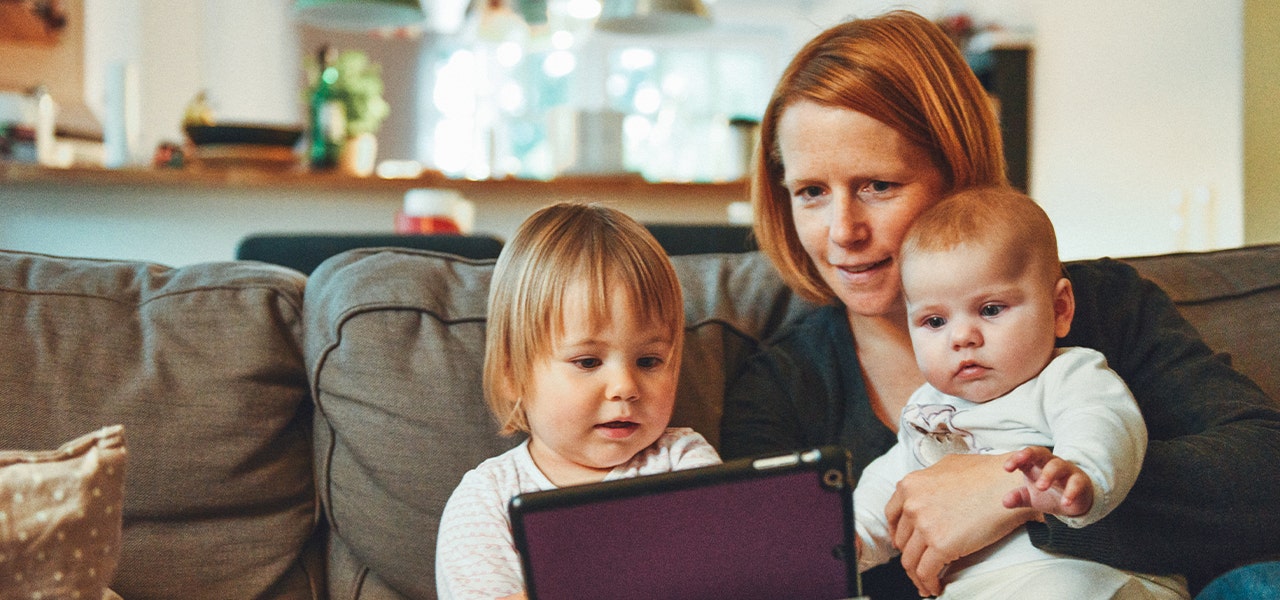 The Consumer Product Safety Commission (CPSC) recommends a firm, flat crib mattress surface. This provides the support that your baby's developing bones and muscles require. Additionally, be sure to avoid any soft bedding, blankets, pillows, bumpers or toys in the crib. You simply need the mattress, a snug fitted sheet (organic cotton is best!), and a possibly a waterproof protector pad or breathable crib mattress cover, if that's your preference.
Beyond that, there's so much to consider regarding crib mattress safety – toxic chemicals, breathability, hygiene, allergens and more. Our Guide to Gifting a Crib Mattress is a great resource for those looking to learn more about these different areas of baby sleep safety. Or, you can browse our baby collection – where every mattress GOTS certified organic!
---