A grandparent's love is something you just have to experience to fully understand … we know it because we've been there! In fact, Naturepedic started with a grandparent.
It's been almost 20 years since Board Certified Environmental Engineer Barry Cik was crib-mattress shopping for his very first grandchild. Back then, there wasn't a single option on the market made without questionable chemicals, potential allergens and hazardous flame retardants. We couldn't find a safe crib mattress for our grandkids, so we made one (for you and yours, too!).
If your first grandchild is on the way, you're probably feeling overwhelmed with joy, excitement ... and probably nerves, too! You want to help your child keep THEIR child as safe as possible. And a big part of that is choosing the safest crib mattress.
There's a lot to consider when shopping for your first grandchild's crib mattress. Luckily, you've got some experts on your side here at Naturepedic. Read on for our five-step grandparent's guide to gifting a safer, healthier crib mattress.
Baby Sleep Safety Has Changed a Lot
Long gone are the days of stuffing crib mattresses with hay and giving Baby a bit of brandy (YIKES) to soothe them to sleep. But even in the past 20 years, baby sleep safety recommendations have changed … a lot.
The National Institute of Health (NIH) publishes timelines as a part of their Safe to Sleep® campaign. These timelines feature key moments in baby sleep safety history and highlight what has changed. Take a look!
Our research shows that nearly 70% of parents worry about their babies more when they are sleeping than any other time, so we've put together some baby sleep safety tips, too – read them here.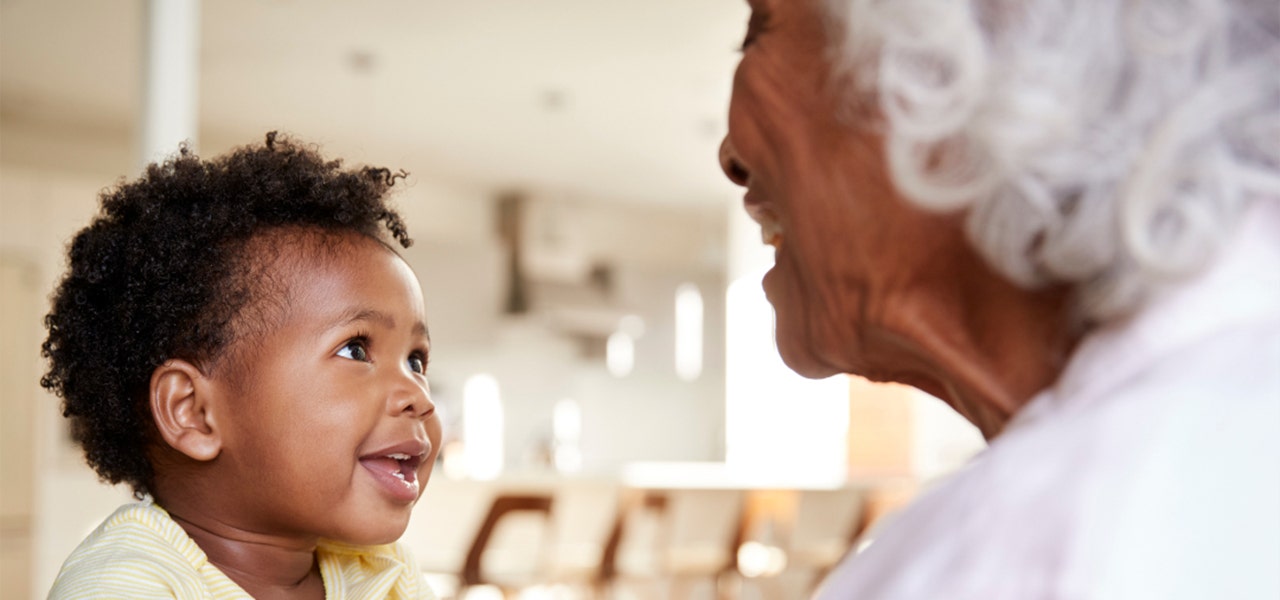 Why the Crib Mattress Is a Key Purchase
In the beginning of your grandchild's life, their crib mattress is their home base. They spend more time there than anywhere else; they interact with it more than they will any other product. When your grandbaby isn't in your arms, their crib mattress should be the absolute safest place for them to be.
This is largely because babies' developing brains and bodies make them far more vulnerable to toxic chemicals than adults – especially in their first year of life. Despite this fact, many baby products contain questionable chemicals and materials, including crib mattresses (on which babies spend up to 16+ hours a day!).
Babies rely on their guardians entirely when it comes to keeping them safe … and that includes choosing the right crib mattress. Don't take it lightly!
5 Considerations for Crib Mattress Safety
There are five main areas to consider when shopping for your grandchild's crib mattress: physical safety, chemical safety, breathability, hygienic concerns and allergenic awareness. Here's the breakdown of each.
1. Physical Safety
When it comes to crib mattress physical safety, follow the golden rule: choose a firm mattress that fits your crib snugly, and allow no soft bedding, blankets, pillows, bumpers or toys in the crib as these extra items can be a suffocation risk. A firm mattress provides the support that your grandbaby's developing bones and muscles require.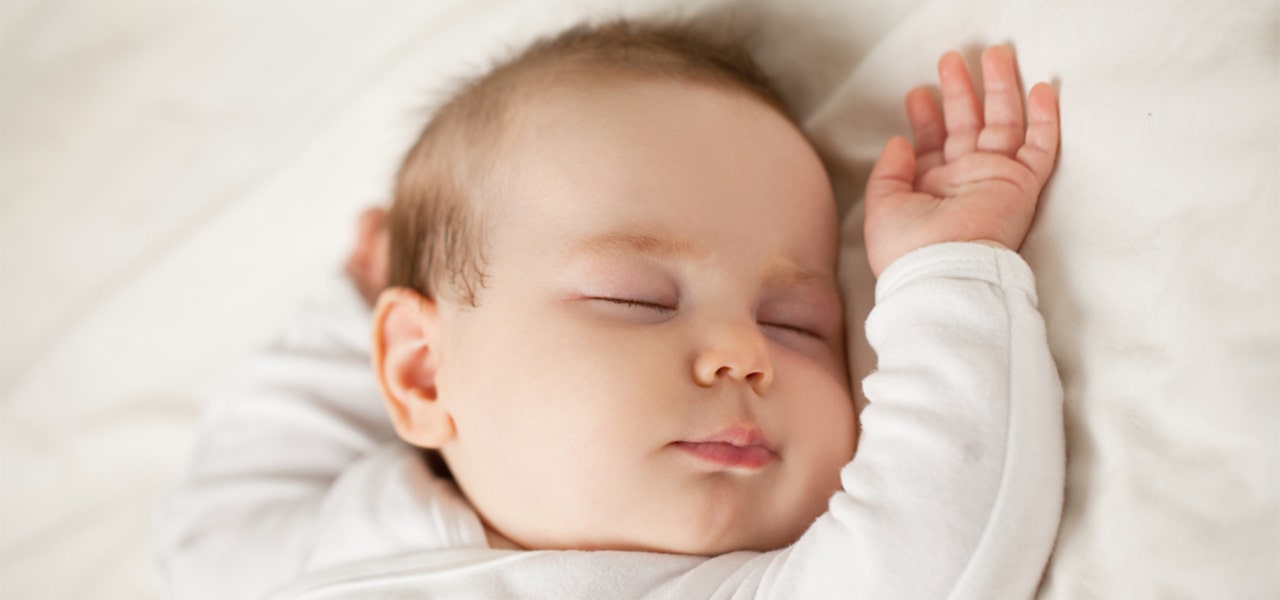 2. Chemical Safety
So, how can you be sure that your crib mattress isn't made with hazardous plastics like vinyl/PVC, carcinogenic PFAS (a.k.a. "forever chemicals"), and toxic biocides and flame retardants? Check for third-party certifications.
The Global Organic Textile Standard (GOTS) certification and MADE SAFE® seal are excellent starting points when you're looking for a mattress that's made without toxic chemicals. GREENGUARD® Gold and UL Formaldehyde Free are other third-party programs that test for chemical emissions from consumer products and materials.
Pro-tip: Naturepedic crib mattresses are certified to all of these standards … and in some cases go above and beyond. For instance, we do not use any chemical flame retardants, which GOTS does allow. And, just be aware that these certifications do not address any allergenic or hygienic concerns.
3. Breathability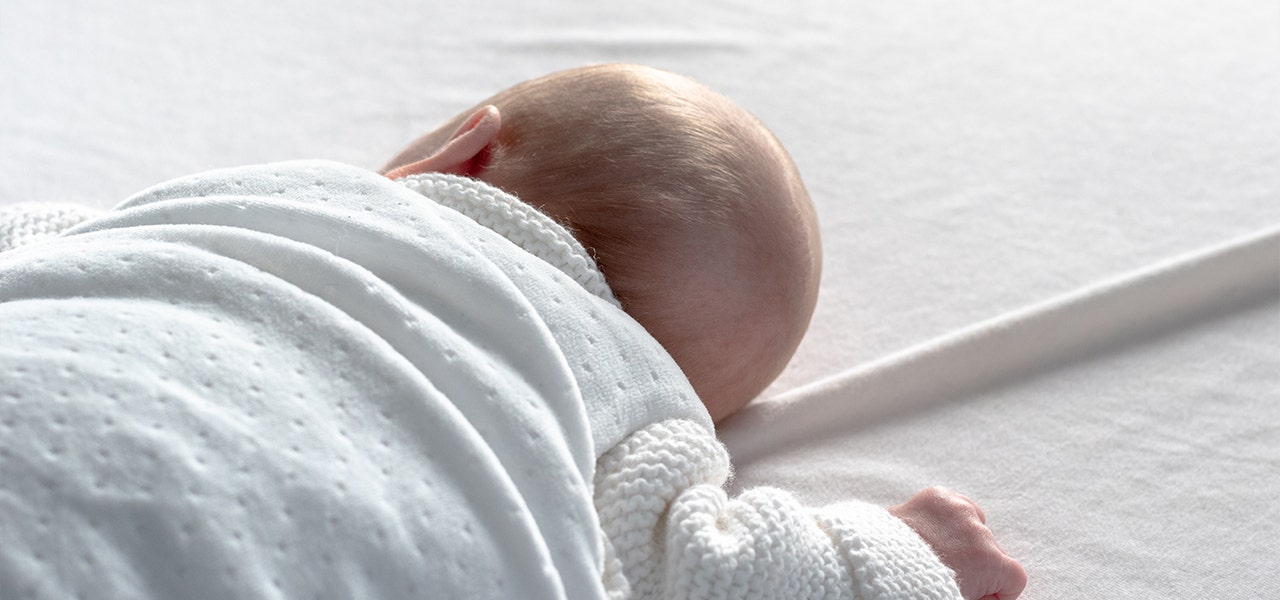 When your grandbaby is old enough to turn face down in their sleep, a breathable mattress offers another layer of safety. (Not to mention that breathability helps babies to regulate their body temperature and prevents overheating!)
At Naturepedic, we do breathability the right way – the only right way. Because breathable crib mattresses beg the question: what's in the air that Baby is breathing? Breathability Done Right™ means a porous, breathable cover for your grandbaby to breathe through that is also removable, washable and dryable. Underneath the breathable cover, your crib mattress features a wipe-clean waterproof surface that uses a food-grade polyethylene coating made with non-GMO sugarcane.
The finished product is a certified organic, certified non-toxic mattress that maximizes breathability, chemical safety and hygiene.
4. Hygienic Concerns
Let's face it: babies are messy. And despite our best-laid plans, accidents can and will happen. And when your crib mattress isn't waterproof, accidents can and will seep into your mattress's surface, growing a garden of mold, bacteria and other nasty microbials that your baby is breathing in.
And beyond hygienic safety, a wipe-clean waterproof surface on your crib mattress makes a parent's job just a little bit easier. With Naturepedic's approach, when accidents happen, you can remove the cover and toss it in the washer, wipe the mattress surface clean, put on a spare breathable cover and have Baby (and parent) back to sleep in just a few minutes.
Unfortunately, not all waterproofing materials are safe for babies. Learn more about waterproofing options here.
5. Allergenic Awareness
When it comes to common allergens, the top two offenders you need to be on the lookout for in crib mattresses (and kids mattresses, too!) are latex and wool. Latex, specifically, is commonly used in organic crib mattresses as a substitute for questionable materials like polyurethane foam (including memory foam).
But natural or synthetic, latex is a highly allergenic material – and the safest place to test whether the baby has a latex allergy is NOT their crib mattress. That's why Naturepedic crib mattresses are made without allergenic materials like latex and wool, and instead made with safer materials like GOTS certified organic cotton.
Crib Mattress Features Parents-to-be Will Love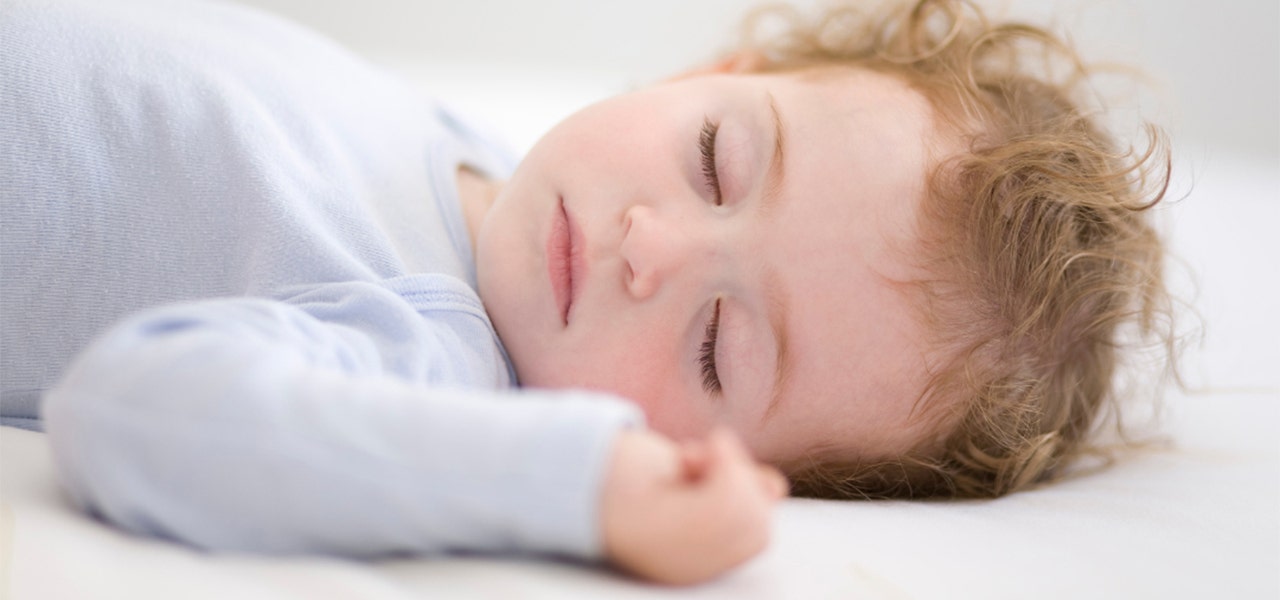 Let's be honest, your crib mattress gift is as much of gift to your own child as it is to your grandbaby. Any way that you can make their journey into parenthood easier is a plus.
Beyond the basics, there's so much to love about Naturepedic crib mattresses. Lightweight options make those middle-of-the-night sheet changes all the easier for parents (and grandparents) – while still providing the firm support Baby needs. What's more, our 2-stage crib mattresses feature a firm side for infants and a medium-firm side for toddlers. Plus, extra edge support for toddlers who like to jump!
All the features you want in an organic crib mattress … and at a great price, too. In fact, Naturepedic offers the most affordable organic crib mattresses on the market.
---
---