Did you know that allergenic conditions are one of the most common health issues affecting children in the US? In fact, according to the Asthma and Allergy Foundation of America (AAFA), children aged 0-4 are most likely to have skin allergies.
This may not come as a huge surprise because, compared to older children and adults, babies have extremely sensitive skin. So, understanding the materials, substances, and plants that they come in contact with matters, big time.
But what may come as a huge surprise is that known allergenic materials, like latex, are commonly used in baby crib mattresses – AKA the item babies spend 10-14 hours a day on.
Allergic reactions are no joke, especially when they impact our children. So why are allergenic materials being used in crib mattresses? Does it even matter if these materials are organic or not? What if they are used under the surface?
All good questions. At Naturepedic, we want to make sure you always have transparent information to make the best decisions for your baby. So, let's dive into everything you need to know about crib mattress allergens to keep your little one safe and protected.
Why Crib Mattresses Should Never Contain Latex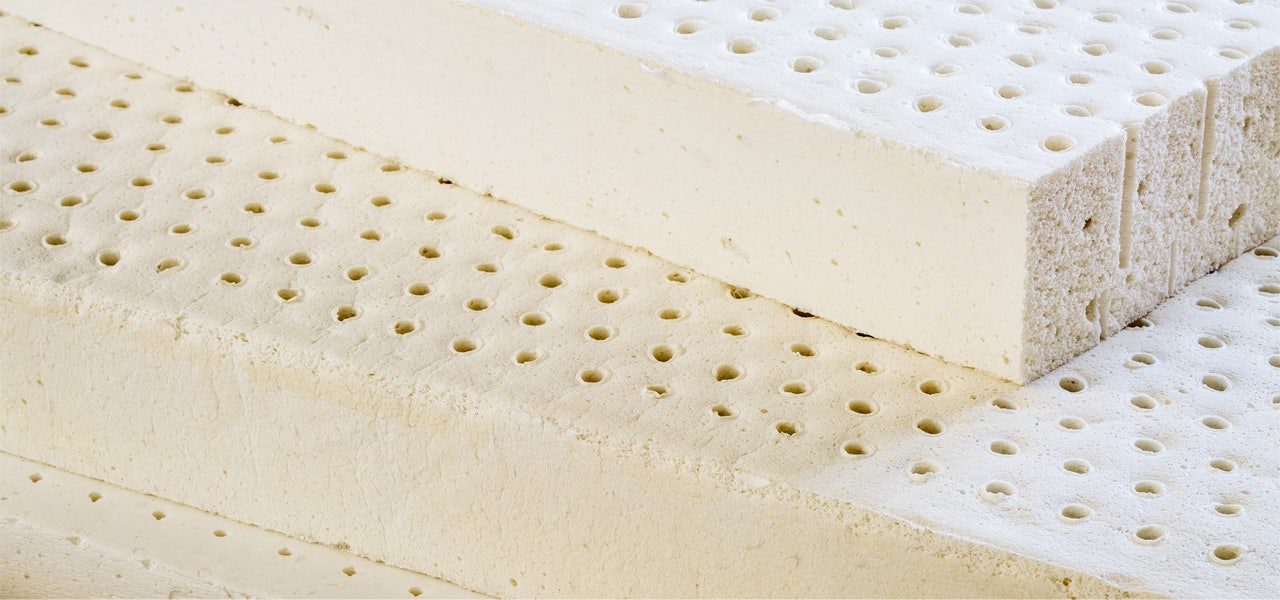 When a baby is born, we don't know what they are allergic to. So why would one of the most important items we can buy for them, be filled with a severely allergenic material like latex?
Nowadays, many crib mattresses use certified organic latex to replace other questionable materials commonly used, like polyurethane foam and vinyl. While this may solve one (very important) problem, it trades it for another.
Unfortunately, latex, even if it's organic latex, can be allergenic. In fact, natural latex/rubber has been associated with high allergies in children in particular, and natural latex contains certain proteins that are more allergenic than even synthetic latex. The FDA has also reported that natural latex made from rubber sap is allergenic and can even cause anaphylaxis.
"Natural rubber latex, even if organic, contains proteins that can cause babies and children to become allergic. Since prolonged exposure of sleeping on a latex mattress may often present increased risks of respiratory illness, rashes, headache, and other symptoms, it is simply a smart, precautionary measure to avoid latex for babies and children." – Robyn O'Brien, Executive
At Naturepedic, that's exactly what we do. Our baby and children's products contain no latex whatsoever, even if it's organic. Put simply, a baby or child doesn't know if they're allergic to it, and we're not interested in finding out. We also don't use any materials like coir (crushed coconut husks) that traditionally require a significant amount of latex to act like a glue that holds it together.
Instead, we stick to materials like organic cotton that are all GOTS certified.
What Latex Allergy Symptoms Should I Look Out For in my Baby?
If you have a conventional crib mattress as opposed to the certified organic and allergy-friendly kind provided by Naturepedic, you should be aware of latex allergy symptoms. The most common ones to watch for include:
Itchy, red, watery eyes

Sneezing or a running nose

Coughing

Rash or hives

Chest tightness

Shortness of breath

Anaphylaxis or anaphylactic shock
If your child develops any of these symptoms, contact your healthcare provider immediately. And, remember, with crib mattresses availale that remove the threat of allergens from the start, you can help your baby avoid these umpleasant and potentially dangerous symptoms.
What Other Allergens Are in Crib Mattresses?
In addition to latex, we recommend parents avoid placing children on direct contact with wool, especially in their sleep space. Wool has a lot of positive benefits in mattresses, such as:
Moisture-wicking properties

Natural temperature regulation

Water resistance
But, it may also cause skin irritation if an unknown allergy is present. Another known allergen is soy, which can be found in the foam of mattresses. At Naturepedic, we eliminate the use of these potentially allergenic materials in all of our baby crib and kids mattresses, and we're always happy to help you understand what allergens may be lurking in your home.
Does it Matter if the Material Is Not on the Surface?
Yes, it does. Deborah DiMare, founder of VeganDesign.org, has an interesting take on this question:
We'll leave it at that...
The Naturepedic Difference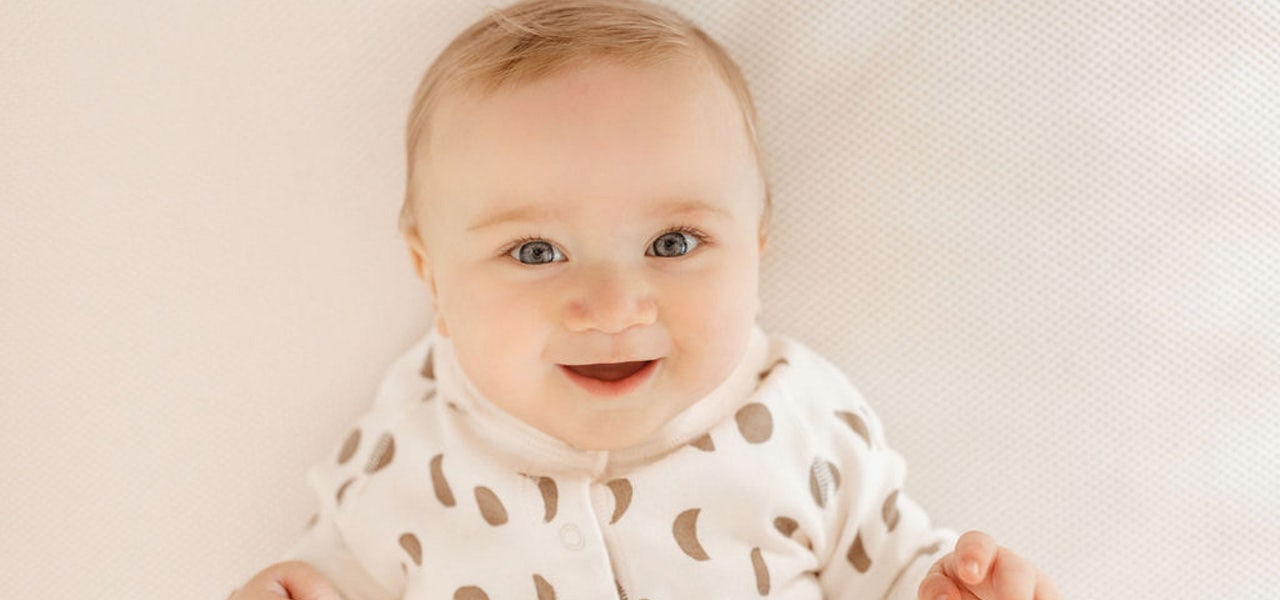 We've covered a lot – thanks for sticking with us! At Naturepedic, we don't compromise on your baby's safety. In fact, in addition to not using latex, or other allergenic materials in our baby and kids mattresses, we're the only manufacturer that provides baby crib mattresses that are:
CERTIFIED ORGANIC
CERTIFIED NON-TOXIC
BREATHABLE
WATERPROOF
HYGIENIC
MADE WITHOUT FLAME RETARDANTS
Learn more about our latex-free, breathable organic crib mattresses.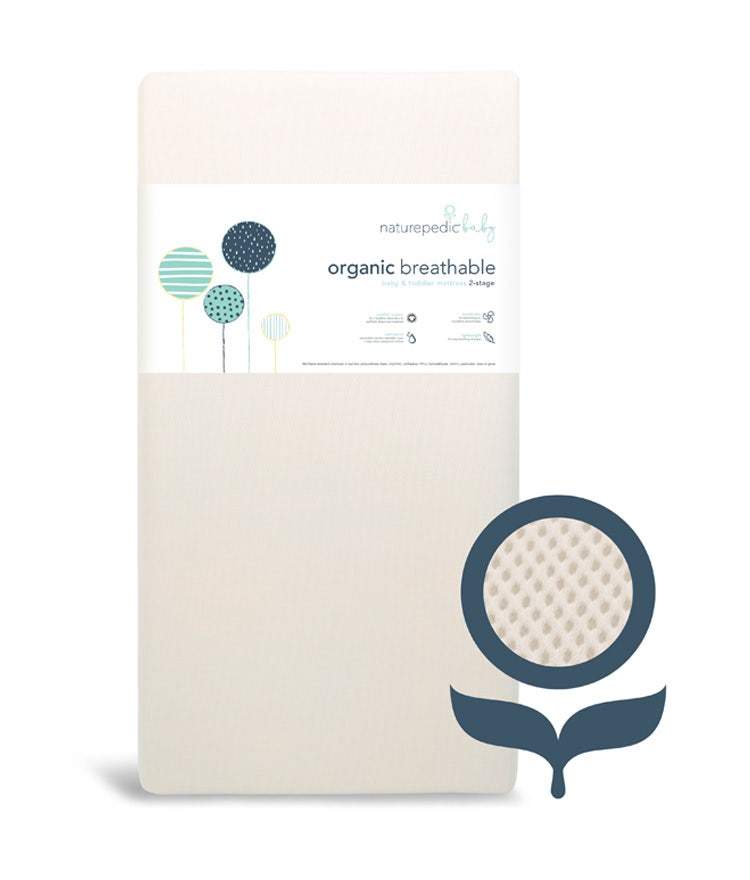 ---