Your nursery is your baby's first home. Which, by extension, makes your baby's crib their first home – it's where they'll spend most of their day, after all. (Seriously, newborns can sleep for up to 16 hours per day!)
There are three main parts of your baby's crib: the furniture itself, the crib mattress, and, our topic of discussion in today's blog, crib sheets! It's tempting to choose crib sheets based on aesthetics and cute designs. Who doesn't love jungle animals or a sweet moons and stars theme?
But, because our little ones spend so much time in their cribs, it's actually more important to consider health and safety when shopping for crib sheets. Hint: some of the dyes used to make those colors and patterns contain potentially harmful chemicals.
Let's dive into the basic of crib sheet shopping, so that you can give Baby a safe and healthy place to rest. We'll also give you some tips on caring for your crib sheets after you purchase them to keep them soft and hygienic for your little one.
Crib Safety: the Basics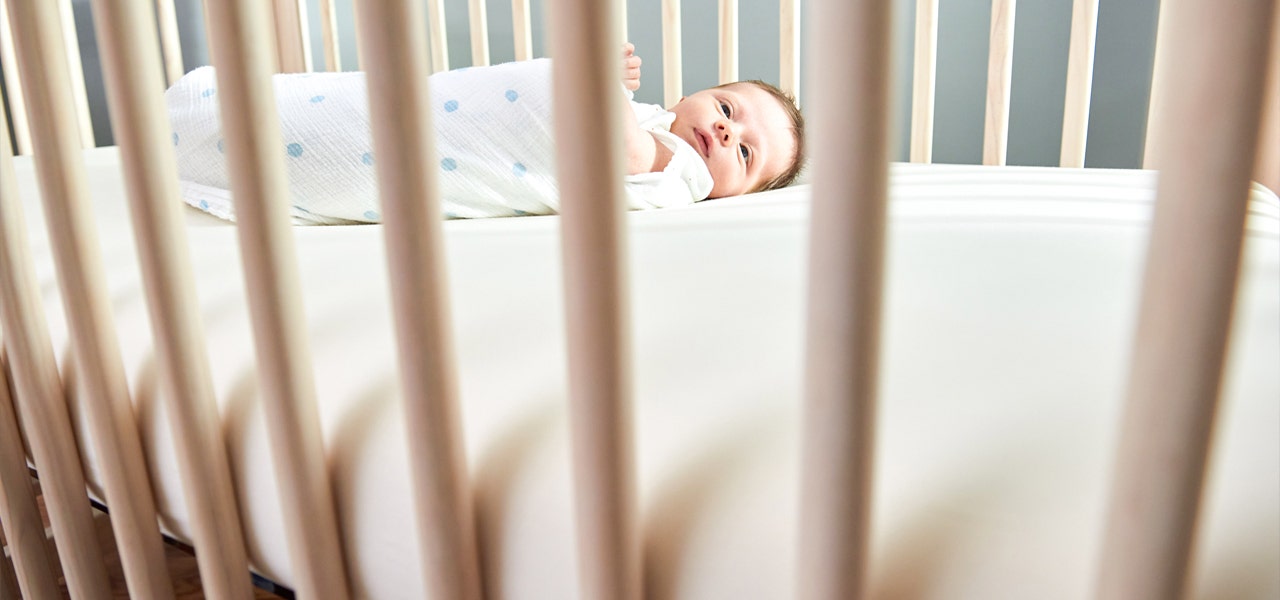 To find the safest crib sheets, you first need to be familiar with basic crib safety. The safest sleeping environment for a baby is a snug, fitted crib sheet on a firm, certified organic crib mattress, and nothing else.
This means no crib bumpers and don't place any of the following in the crib:
Comforters

Quilts

Blankets

Pillows

Sleep positioners

Stuffed animals

Anything else!
The only items that belong in your baby's crib are the mattress, a waterproof baby mattress protector or breathable cover, and a snug fitted crib sheet. Anything else poses a major safety hazard. We know it can be hard to resist cutesy stuffed animals or blankies, but when the risks include entrapment, strangulation or suffocation, it just isn't worth it.
Best Crib Sheet Materials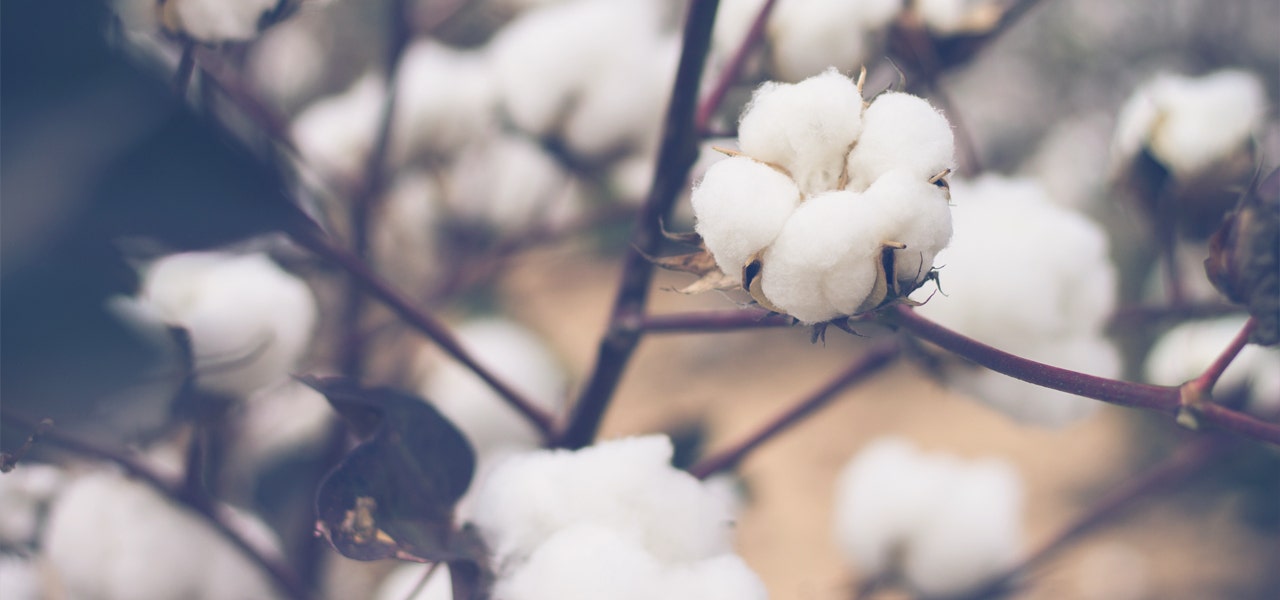 The key to crib sheet safety specifically is rooted in materials. When it comes to the best crib sheet material, there's really only one way to go: organic cotton.
Organic cotton is a safer choice for babies for many reasons, the main one being that it isn't treated with harsh chemicals and detergents. This makes it gentler on your baby's soft, sensitive skin. It also helps you to avoid exposing them to toxins during an important developmental period.
Not to mention that you get more bang for your buck when you choose organic. Organic cotton bedding is usually stronger and stands up to wear and tear better than conventional bedding because chemical processing weakens cotton fibers. And, if you're eco-minded like us, you'll be happy to know that organic cotton uses less water and is grown without harmful pesticides, which is better for the planet and soil.
Any Baby Crib Sheet Materials to Avoid?
Yes! In general, avoid crib sheets made from petroleum-based materials. These can include questionable chemicals and won't be as naturally breathable as organic cotton. This includes sheets made from:
Polyester

Nylon

Microfiber
Be wary of, too, of terms that sound convenient – eg. "wrinkle free," "stain resistant," "shrink resistant" – but can indicate chemical treatments.
In general, flannel crib sheets can be a good option, but only in the colder winter months. In warm weather, your baby may become overheated with flannel sheets. Plus, you'll want to make sure the flannel is organic cotton and does not contain synthetic fibers (which may have toxic chemicals) or wool (which your baby may be allergic to).
How to Shop for Organic Crib Sheets
There aren't strict standards that dictate whether a company can claim that their products are "all natural," "eco-friendly" or "safe" in their marketing. Because of this, many companies will use a deceptive marketing tactic called greenwashing, or claiming that their products are safer and cleaner than they really are.
Words like "natural" and "green" are ambiguous, and intentionally so. That's why at Naturepedic, we say that it isn't organic unless it's certified organic. It's important for mindful consumers to properly vet any products they are purchasing for credible third-party certifications to ensure that their products really are safe, healthy, sustainable … you name it!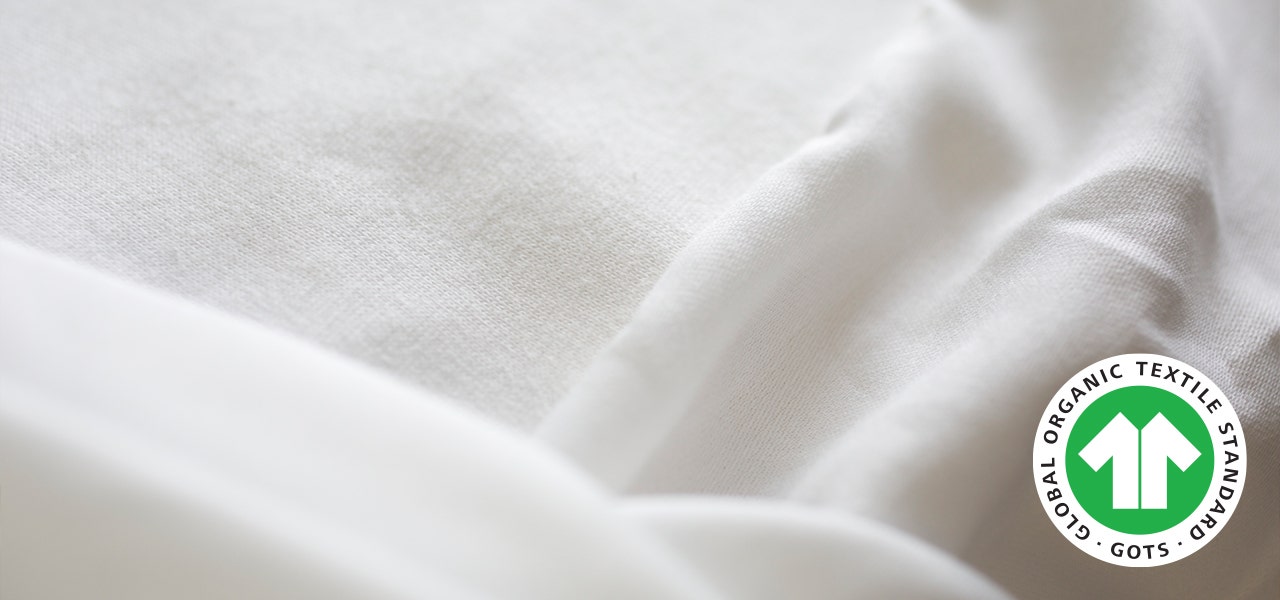 If a company claims that their crib sheets are organic cotton, make sure that the sheets are certified to the Global Organic Textile Standard (GOTS) – the strictest organic textile standard out there. If crib sheets claim to be non-toxic, look for certifications/verifications like:
GREENGUARD Gold

UL Formaldehyde Free
Pro-tip: all Naturepedic crib mattresses and baby crib sheets are certified organic and non-toxic. You can learn more about our certifications here.
Crib Sheet Care Tips
Here are some crib sheet care tips that will keep your sheets clean, safe and healthy for Baby for many nights to come.
Washing
Spoiler alert: you're probably not washing your crib sheets enough. We recommend washing them 1-2 times per week to keep them hygienic for your little one. Dirty sheets can harbor mold and bacteria that you don't want your little one breathing in.
And it goes without saying that you should wash your sheets immediately when blowouts or other accidents happen. (It's a good idea to keep some extra sheets on hand for middle-of-the-night accidents!)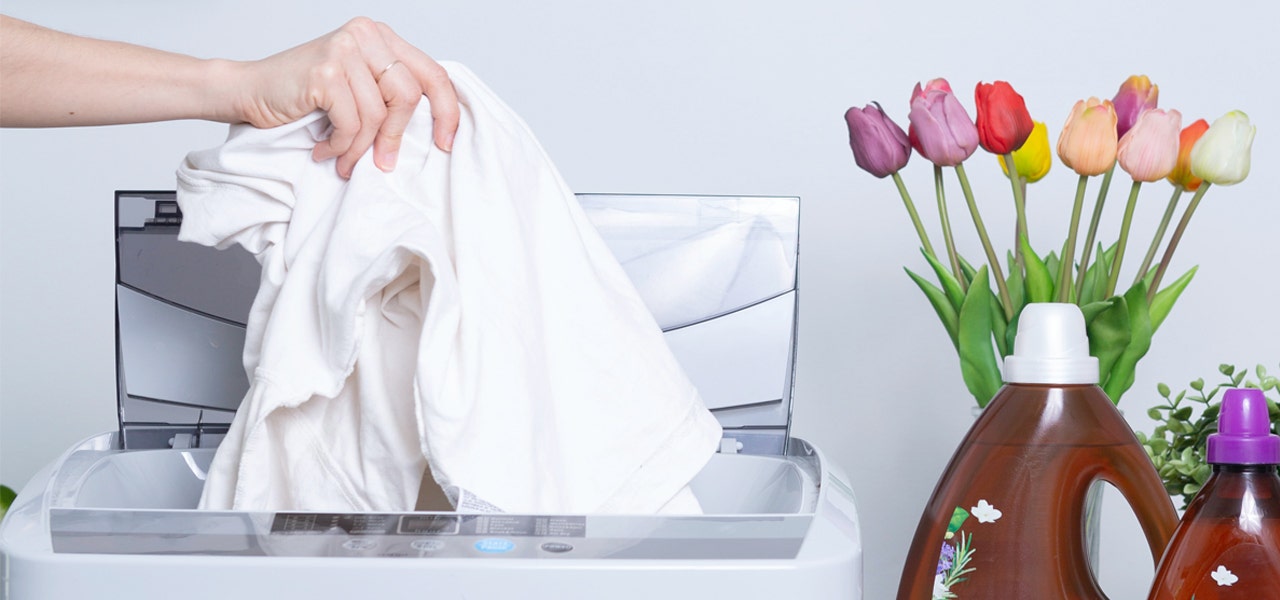 Drying
Most sheets (including ours!) are machine washable and dryable. However, the best crib sheet care method is actually line-drying your sheets! It's the best way to prolong your sheets' lifespan, with an added bonus of conserving energy and being more eco-friendly.
Of course, line drying isn't possible for everyone and isn't always a convenient option for busy parents. Never fear, tumble dry low will work just fine for most sheets too – just check the care instructions beforehand.
Planet-friendly Cleaning Products
This one's kind of a no brainer. Buying organic crib sheets and then washing them with harsh chemicals just doesn't add up. It is best to use non-toxic laundry detergent when washing your organic crib sheets, and there are some good options on the market.
If you're into DIY projects, research natural cleaning solutions. Many products we have in our homes already, like baking soda, vinegar and essential oils can work wonders. Make sure to use reusable containers instead of single-use plastics to store any home-solutions you create.
Certified Organic Crib Sheets from Naturepedic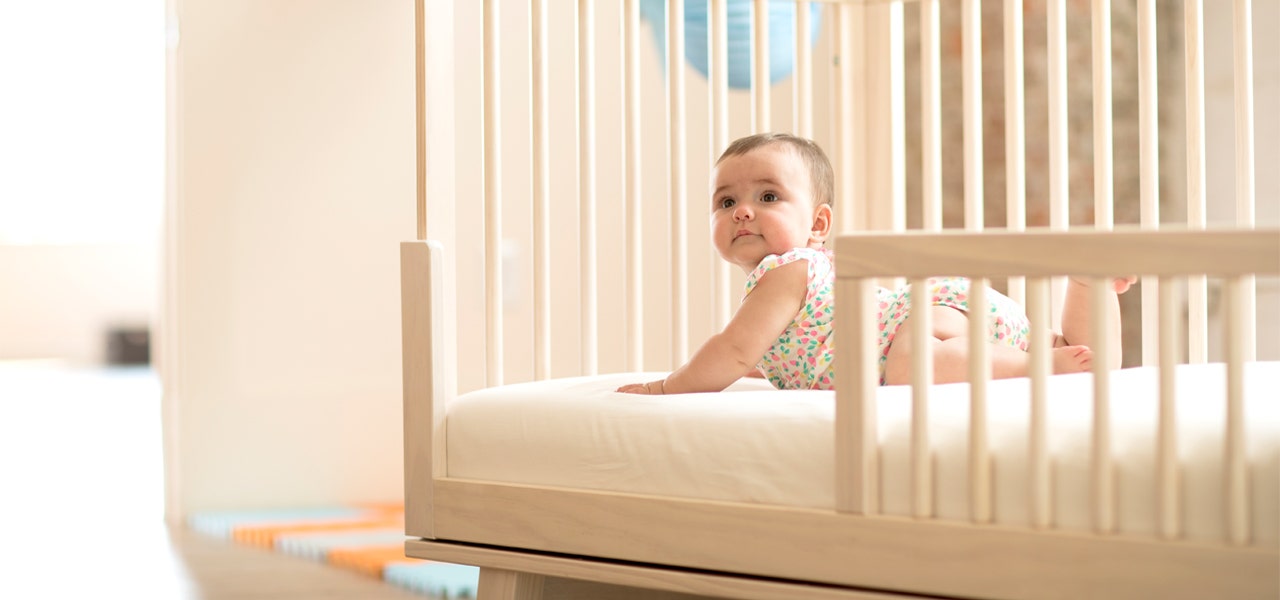 If you're in the market for certified organic crib sheets that you can trust, look no further than Naturepedic. Our premium sateen Organic Crib Sheets are made from 100% certified organic cotton. They feature a fitted design with a full elastic perimeter to provide a secure fit. Plus, they're machine washable and dryable for your convenience!
Of course, your baby's sleep safety goes beyond the sheets you choose. Take a look at our top five baby sleep safety tips, including the value of choosing a certified organic and non-toxic crib mattress.
---