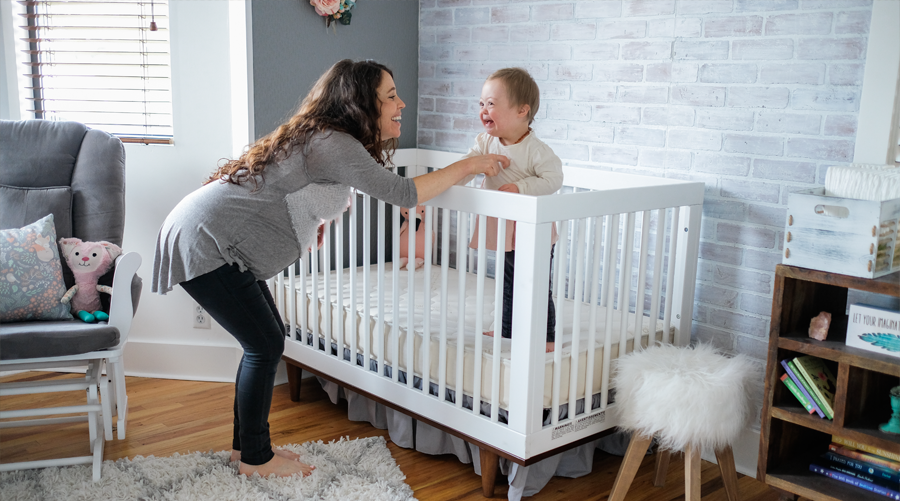 We strongly believe that our products are the best sleep option out there for adults, kids, and babies—but don't just take our word for it!
Our customers have taken to social media to share some of their experiences with our mattresses so you can get real, first-hand feedback on the one you might have in mind.
When it comes to buying a crib mattress for your little one, you'll probably want to do a little research and hear from other parents that have chosen Naturepedic. After all, consumers value the opinions of their peers and fellow customers — it's estimated that people are four times as likely to buy a product when referred to it by a friend, family member, or person they follow online.
Here are what some of our customers who have purchased an organic crib mattress from Naturepedic are saying about our products!
—
We are grateful to all of these reviewers for shedding light on why these chose Naturepedic, and why our organic crib mattresses are a healthier, safer option for newborns.
Naturepedic mattresses meet all the organic certifications requirements, while also being your baby's best option by using materials like organic cotton which are a much safer alternative to their chemical-laden counterparts.
Our goal is always to make the purchasing process easier for parents. Let us know if you have any other questions we can answer for you. You can reach our customer service team at 1.800.917.3342 or email them at cs@naturepedic.com from 9am-5pm EST, Monday-Friday. We would love to help you choose the perfect organic crib mattress for your baby!
---