The holiday season is just around the corner ... which means the holiday shopping season is already here!
New mattresses and sleep accessories might not pop into your mind right away when shopping for your loved ones this holiday season. But what other gift could you use for nearly a third of your life? (Yep, we spend that much time sleeping!)
Quality organic mattresses and sleep accessories really are a gift that keeps on giving ... especially when there are Black Friday deals. Here's why.
Why Give the Gift of a Good Night's Sleep?
Quality sleep is one of the keys to a healthy life – physically, socially and emotionally.
There's a lot that most people can do to improve their sleep quality through sleep hygiene – a set of practices designed to put you in the best position to sleep well each and every night. And a huge item on that list is investing in the right mattress!
Moreover, a mattress is a necessity … that feels like a luxury. You need quality, restorative sleep to function at your best (to function at all, actually!). And you need the right sleep environment to get quality, restorative sleep. But mattresses and sleep accessories aren't sparkly purchases, like new cars or trendy shoes.
When we have a mattress that probably needs to be replaced or isn't suited to our needs, it's easy to let buying a new one fall to the wayside. Mattresses and sleep accessories make great gifts because they're something that people won't always make the leap to buy for themselves – even if they need them!
And, in the spirit of giving, mattresses and sleep accessories make great gifts because you can pay it forward – a new mattress means an old mattress can potentially be donated to someone in need this holiday season, old pillows can be repurposed as dog beds, etc. A gift that begets giving – what's better than that?
Safe Healthy Sleep for Everyone on Your List (Including Yourself!)
Whether old or young, organic newbie or seasoned Naturepedic afficionado, everyone on your list can benefit from better sleep … and we've got something that will be perfect just for them. Here are a few of our Naturepedic favorites.
For Your Spouse (And You, Too!): EOS Series Organic Mattress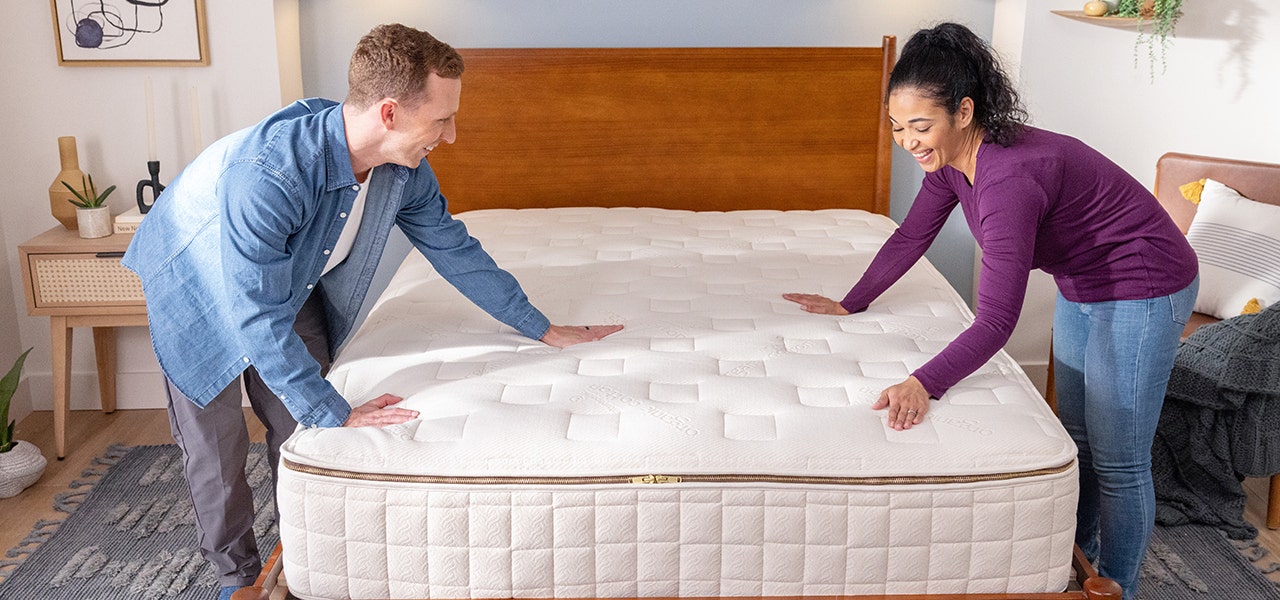 A gift for your spouse is always a gift for you, too … when they're happy, you're happy, right? But with individually customizable firmness levels on both sides of the bed, the EOS organic mattress truly is a gift for your spouse AND for you. From extra-firm to plush, customize your comfort via the interior layers for your personal best night's sleep – and even swap layers as time goes by and your preferences change!
GOTS certified organic and MADE SAFE® certified non-toxic, the EOS is the most comfortable and customizable organic latex mattress ever made … what better gift for your better half than the very best?
Oh, and are either of you vegan? Because we have an oh-so-comfy PETA-Approved Vegan EOS mattress, too!
For Expecting Parents: Breathable Organic Baby Crib Mattress
Expecting parents have a million things to do in preparation for their baby. What better way to cross them off your holiday list than to gift them something to cross off ­their pre-baby to-do list?
The Naturepedic Breathable Organic Baby Crib Mattress is the only crib mattress on the market that checks all the boxes: certified organic, breathable and waterproof. That means that it's safer, healthier, more hygienic and more convenient than conventional crib mattresses – a new parent's dream!
And if you're shopping for a gift at a lower price point, be sure to check out our selection of breathable covers, waterproof protector pads, crib sheets and other sleep accessories, all made without harmful chemicals, that make great gifts for expecting parents … and their little bundles of joy, by extension!
For Your Little One: 2-in-1 Organic Kids Mattress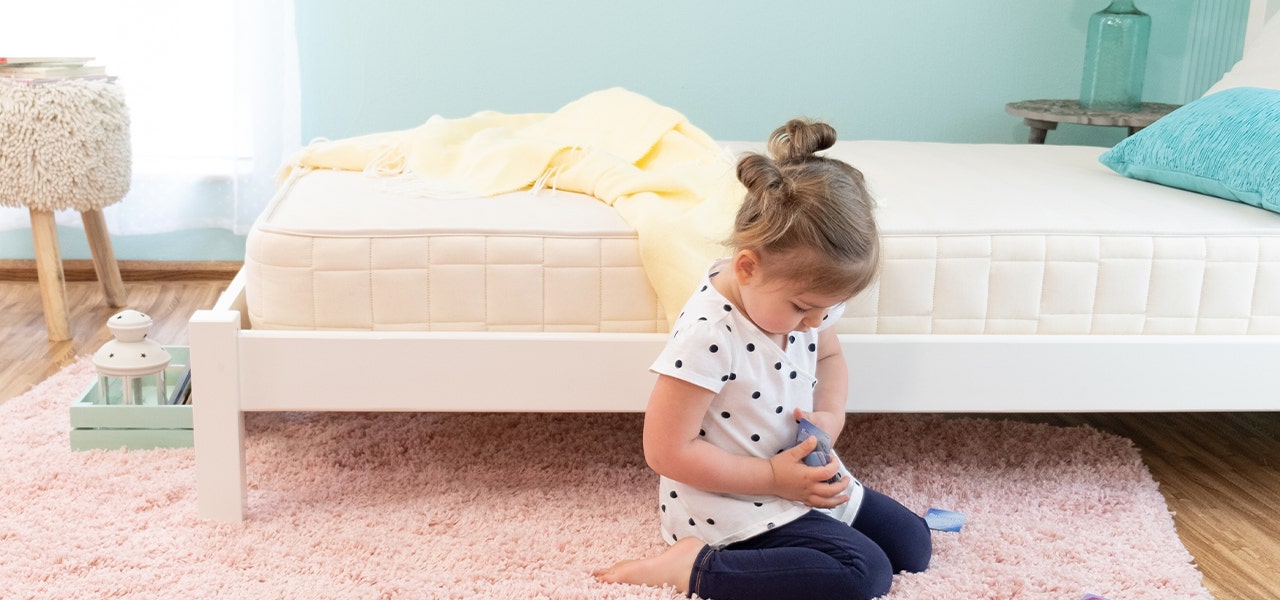 "Tiny tots with their eyes all aglow" WON'T "find it hard to sleep" on a Naturepedic mattress. And what better way to make the transition to their first big kid bed than in the excitement of the holiday season?
The Naturepedic 2-in-1 Organic Kids Mattress is perfect for little ones making the big transition. Start them on the waterproof side that wipes clean when potty-training accidents happen (and they will happen!). Then, as your kiddo grows, transition them to the softer, quilted side for a comfy-cozy feel that will have them sleeping soundly for many years to come. GOTS certified organic and MADE SAFE® certified non-toxic, the 2-in-1 is designed without glues, flame retardants or other questionable materials.
For the College Student: Adagio 2" Organic Latex Mattress Topper
Everyone knows it: student sleep schedules tend to be a bit of a nightmare. And uncomfortable, old dorm mattresses certainly don't help! This makes a luxury, organic mattress topper a thoughtful and unique gift for the college students in your life.
The Naturepedic Adagio 2" Organic Latex Mattress Topper can transform any mattress with an added layer of cushioning and pressure point relief – just what the body needs after lugging a bookbag around campus. It's available in your standard dorm bed sizes, Twin and Twin XL (and is available in Full, Queen, King and California King as well!).
For the Beginner Organic Lover: Organic Cotton Sheets and Pillowcases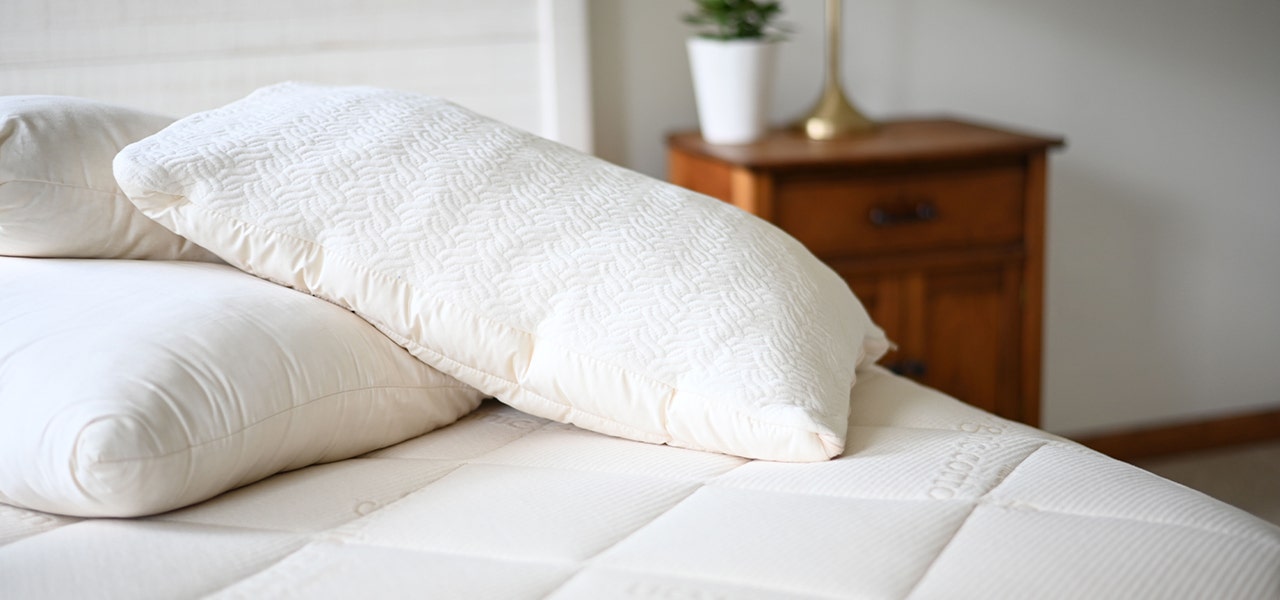 Is there someone in your life who is just dipping their toes into organic living? Many people don't know that an organic lifestyle extends beyond what we eat to every product we consume. And a great introduction into the world of organic sleep is with a set of GOTS certified organic sheets and pillowcases.
The Naturepedic Organic Luxury Sheet Set includes certified organic cotton sateen fitted and flat sheets, plus one or two pillowcases (depending on size purchased). This premium sheet set fits mattresses up to 15" deep, and the natural color makes a subtle and classic finishing touch for any decor.
No matter who you're shopping for, Naturepedic's has something special that's sure to make them smile – and sleep better! Quality sleep isn't just for special occasions; it's a nightly gift that keeps on giving. So why not spread the cozy holiday spirit all year round? Browse our collections for baby, kids and adults.
---
---