fire safety
Bedroom fires can be a real danger, but so can flame retardant chemicals. With Naturepedic, you get the best of both worlds! Due to our smart natural designs, Naturepedic mattresses meet all fire safety standards without ANY flame retardant chemicals or flame barriers whatsoever. Natural materials burn at a slower lower rate than petroleum-based materials and with lower heat release, so with a little creativity, our job is actually quite easy.

Ironically, even synthetic mattresses with flame retardants burn extremely hot once ignited. That's because they're essentially petroleum at their core. Escape times and the toxicity of the fumes can be drastically different for something as simple as materials, and may ultimately make the difference between life and death.

In the below video, fire fighters created two identical rooms. One had furniture made with natural materials, and the other had furniture made with synthetic materials. See what happens when they start a small fire.
Fires can be a real danger, but so can the chemicals used to make mattresses flame retardant. With Naturepedic, you get the best of both worlds! Due to our smart natural designs, Naturepedic mattresses meet all fire safety standards without ANY flame retardant chemicals or flame barriers whatsoever. Natural materials burn at a slower lower rate than petroleum-based materials and with lower heat release (not to mention the chemicals released when ignited), so our job is actually quite easy.
Naturepedic gets the job done without all the chemicals
without all the chemicals
Through the strategic use of natural materials, Naturepedic completely avoids the need for flame retardant chemicals and barriers. This is not necessarily the case for other natural and even organic brands as they often contain flame barriers, chemically treat their wool or blend their wool with flame retardant synthetic fibers.

Most companies actually dance around this issue by pretending their fire barriers (and sometimes even mattresses) don't contain flame retardant chemicals. They talk about how safe their solution is and use words like "flame resistant fibers" without disclosing the chemicals used to make those fibers flame resistant. For synthetic mattresses, there's certainly no free lunch when it comes to preventing petroleum from burning. While these companies may talk a good talk, at the end of the day, it's always chemically safer to not need these additives in the first place! At Naturepedic, that's how we roll.
some thoughts from the front lines
"Everyone in this country has flame retardants in their body right now, as we speak. There is not one single person in this country who is unexposed to flame retardants. We are born pre-polluted."
Heather Patisaul, Associate Professor/Toxicologist, NC State University
"If ignited, polyurethane foam can burn rapidly, releasing great heat and consuming oxygen. In an enclosed space, the resulting deficiency of oxygen can present a danger of suffocation to the occupants. Smoke and gases released by burning foam can be incapacitating to human beings if inhaled in sufficient quantities."
(Polyurethane Foam Industry-Wide Warning Label)
"polyurethane foam produces ten times more carbon monoxide for each gram burned than does wood."
Jonathan R. Barnett, Ph.D., Associate Professor of Fire Protection Engineering at Worcester Polytechnic Institute
According to the EPA, the following is a list of flame retardants either known to be used, or marketed to be used, in meeting fire safety requirements for upholstered consumer products containing polyurethane foam since 2013.
Ammonium polyphosphate (APP), Benzoic acid, 2,3,4,5-tetrabromo-, 2-ethylhexyl ester (TBB), Di(2-ethylhexyl) tetrabromophthalate (TBPH), Diethyl bis(2-hydroxyethyl)aminomethylphosphonate, Isopropylated triphenyl phosphate (IPTPP), Melamine, Oligomeric ethyl ethylene phosphate, Oligomeric phosphonate polyol, Phosphoric acid, P,P'-[2,2-bis(chloromethyl)-1,3-propanediyl] P,P,P',P'-tetrakis(2-chloroethyl) ester, Tricresyl phosphate (TCP), Triphenyl phosphate (TPP), Tris (1,3-dichloro-2-propyl) phosphate (TDCPP), Tris (2-chloro-1-methylethyl) phosphate (TCPP), Tris (2-chloroethyl) phosphate (TCEP), Tris (p-t-butylphenyl) phosphate (TBPP).
U.S. EPA, Flame Retardants Used in Flexible Polyurethane Foam: An Alternatives Assessment Update
"There is a sufficient body of knowledge to conclude that all organohalogen flame retardants— because they are semi-volatile organic compounds—will tend to migrate out of the consumer products in which they are present in additive form, resulting in human exposure... The inevitability of this human exposure, combined with the evidence showing that these compounds have toxicity... pose significant risks to human health."
Miriam Diamond, PhD, Professor of Chemical Engineering and Applied Chemistry, University of Toronto
"Organohalogen flame retardants have highly persistent and toxic combustion by-products, readily bioaccumulate and can resist breakdown inside cells, can modify the DNA or disrupt its function, and can act as endocrine disruptors."
Terrence Collins, PhD, Professor of Green Chemistry and Director, Institute for Green Science, Carnegie Mellon University
"Children are absolutely exposed to flame retardants. We see them in higher levels in them than we do in their parents. So when your child is there on a mattress that's treated with flame retardants, or they're on the couch... There's a constant opportunity for exposure."
Jennifer Coleman, Outreach Director, Oregon Environmental Council
"Infants spend a majority of their time in contact with these products, that contain flame retardants unfortunately. This is a really important question considering that this is a probable human carcinogen."
Heather Stapleton, Chair, EEH Program, Duke University
"A North Carolina State University-led research team has shown a connection between exposure to a widely used flame retardant chemical mixture and disruption of normal placental function in rats... We found that exposure... can impact multiple placental pathways critical for early brain development, which is particularly concerning given that it is commonly found in baby products and furniture,"
"So, when they're (children) sleeping 14 - 17 hours a day, what are they sleeping around? What are they sleeping on? That crib mattress... You better know what's in that mattress, what's on that mattress, what it's been treated with, what's the material choice?"
Christopher Gavigan, Co-Founder, The Honest Company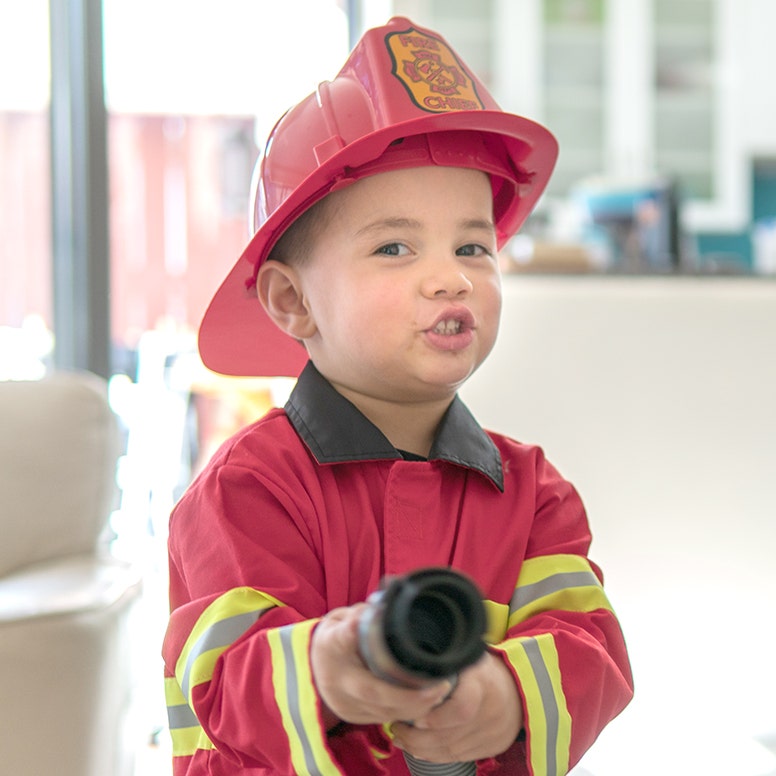 Flame Retardant Fact
Nearly all Americans tested have trace levels of flame retardants in their body. While it's true that mattresses have to pass relatively strict flammability tests (i.e. an open flame blowtorch plus a burning cigarette test), there's no requirement that flame retardants must actually be used. Passing can be accomplished using chemicals or natural methods. At Naturepedic, we believe strongly in the latter.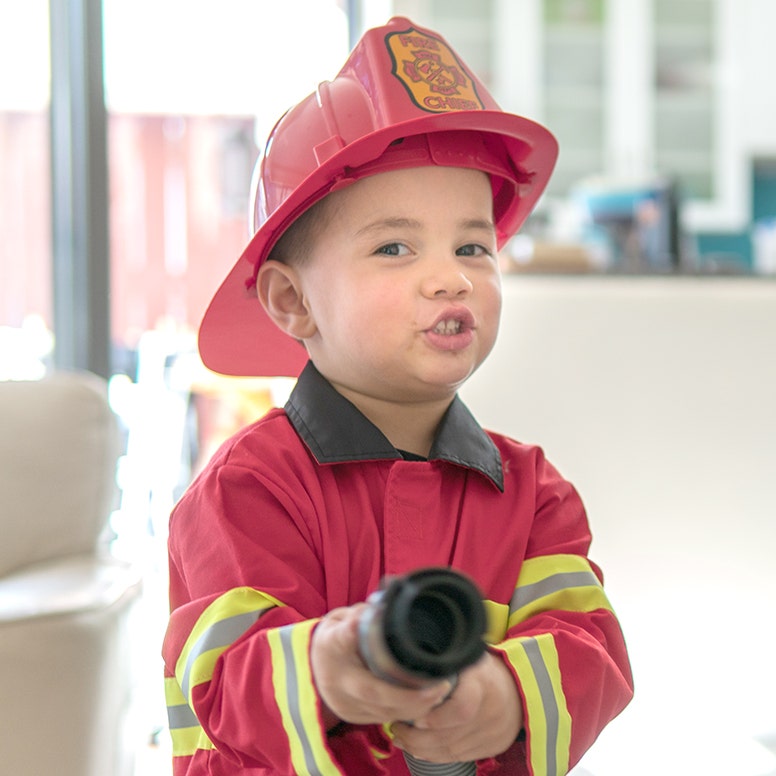 Charlie Dickinson, Former United States Deputy Fire Administrator Chief
"Overwhelmingly, fires begin small. There is a window of opportunity for someone to escape, but it is very brief. We are talking seconds. Fire doubles itself every minute in a mattress fire. But the carbon monoxide is the deadly gas and will kill us before the flames do."