Our 2-stage dual firmness organic crib mattresses are a great choice for your growing baby. They have a flat, firm side for infants and a slightly more cushioned firm side for your toddler. We've designed them to offer long-lasting quality for the entire time you have your little one in a crib. But when is the right time to flip your baby mattress from the infant side to the toddler side?
Knowing how to judge when to flip your infant mattress is essential to your little one's comfort as they sleep and their development.
Here's how to determine when to flip your baby's mattress to the toddler side:
Identifying the Different Sides
Each 2-stage crib mattress has a tag sewn into the mattress that will let you know clearly which side is which. The toddler side has extra cushioning for a cushion firm support, while the infant side is firmer for safety. A firm, flat surface is a critical safety feature for your baby's crib mattress.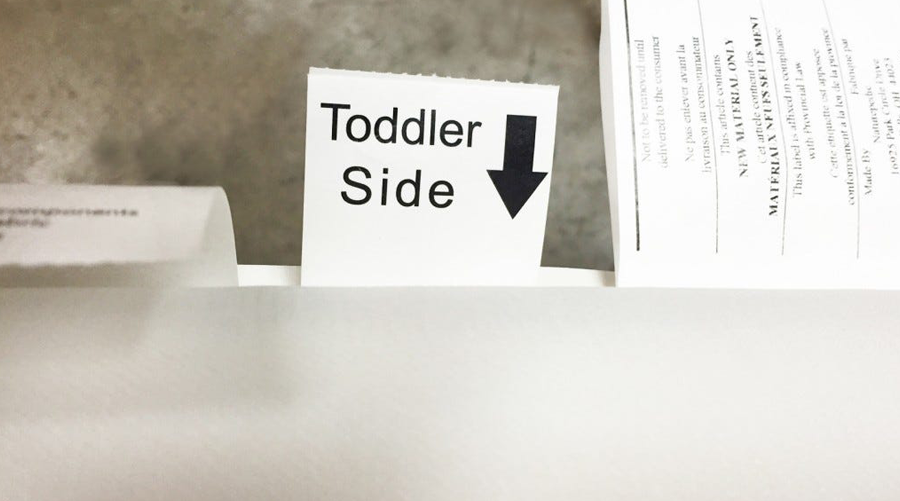 When to Flip Your 2-Stage Crib Mattress
Each child is different, so it's best to check with your pediatrician before transitioning to the toddler side or adding toddler pillows. Our customers typically flip their crib mattresses when their baby is about 12 months old, but your baby might be ready to flip a little sooner or even later. You know your baby best, so check with your child's doctor if you feel it might be time to flip.
Crib Mattress Safety
Our crib mattresses are designed for safety, first and foremost. The Consumer Product Safety Commission (CPSC) recommends a firm, flat crib surface with no soft bedding in the crib to reduce the risk of suffocation for infants. Don't use any blankets or pillows until your doctor gives the OK.
Do you have any more questions about your baby's 2-Stage crib mattress? Ask us in the comments or on Twitter or Facebook and we'll get back to you!
---