We spend a lot of time talking about Baby's sleep on our blog – why sleep is so important, which tips and tricks to try, and how impactful choosing the right crib mattress can be. But with Mother's Day just around the corner, we wanted to take some time to talk about a topic that is often overlooked: Mom's quality of sleep.
Because moms need quality sleep, too! Groundbreaking, we know – it is a truth universally acknowledged that once you become a mother, you forfeit your right to a good night's sleep. While we understand this take, we respectfully disagree.
Will most mothers likely experience some sleep deprivation during the first year of parenthood? Yes. Will that lack of sleep last for years to come? It can … but it doesn't have to be that way!
If you're looking for unique, last minute Mother's Day gift ideas, consider giving Mom the gift she probably needs most: quality sleep. Read on for our advice on organic gifts to pamper Mom with that will have her sleeping well on her special day – and the rest of the year, to.
Why Moms Need Sleep
New moms are expected to accept sleep deprivation as their new norm. It's important to be prepared – because you will experience some sleep deprivation in motherhood – but it's important to remember that you are still human. Becoming a mother doesn't change that.
Sleep is a basic survival need – as is the air we breathe and the food we eat and the ground below our feet. But beyond basic survival, there are so many other reasons why mothers need quality sleep. Long-term sleep deprivation can lead to a host of problems, such as:
Weakened immune system

Increased risk of cardiovascular disease

Increased risk of car accidents

Irritability

Decreased attentiveness

Permissive parenting
In short, moms' sleep is important not only because sleep is necessary for survival, but also because sleep allows you to be a better parent. Well-rested parents can be more attentive and available for their childr
6 Organic Gift Ideas for Mom
When it comes to gifting, organic is the way to go – it's healthier for you and healthier for the Earth. Luckily for Mom, there are plenty of ways to pamper her with organic sleep gifts this Mother's Day. Here are a few ideas to get you star.
Sleep Promoting Plants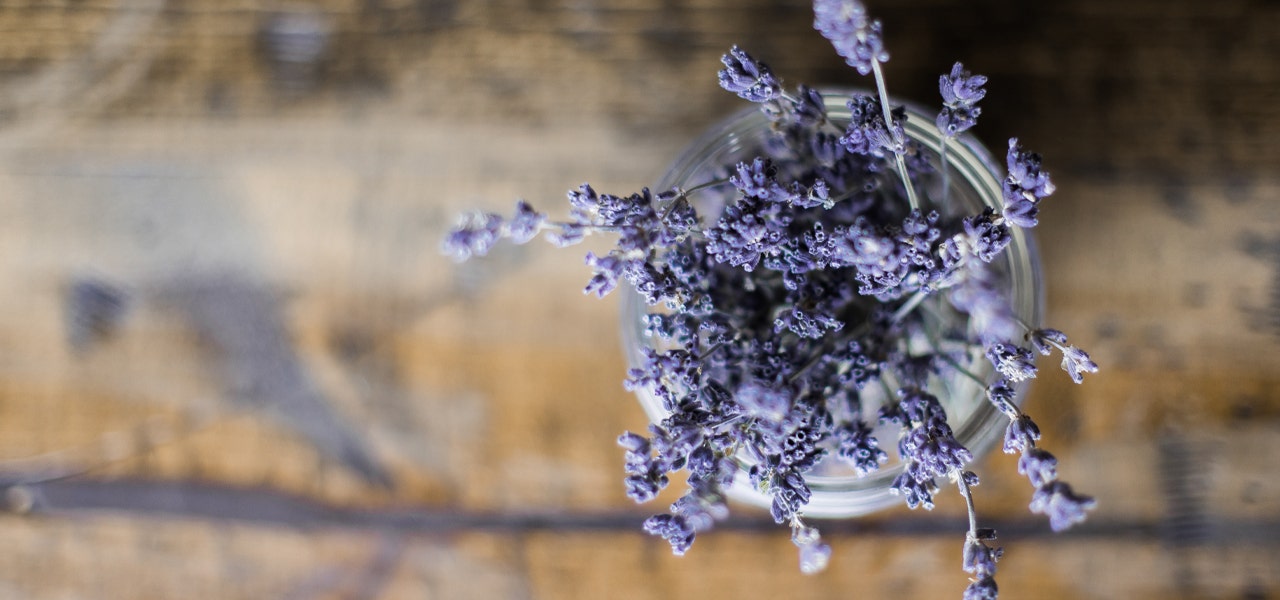 Flowers for Mother's Day are as classic as it gets. Did you know that lavender's calming effects can help you sleep? A lavender bouquet for Mom's bedside table can make a lovely gift – just make sure your blooms were grown without chemical fertilizers or pesticides.
Looking for something with a longer lifespan than pre-cut flowers? Snake plants, aloe, and peace lilies are also known to have sleep promoting properties. An organic plant in a pretty pot makes the perfect Mother's Day gift.
Relaxing Teas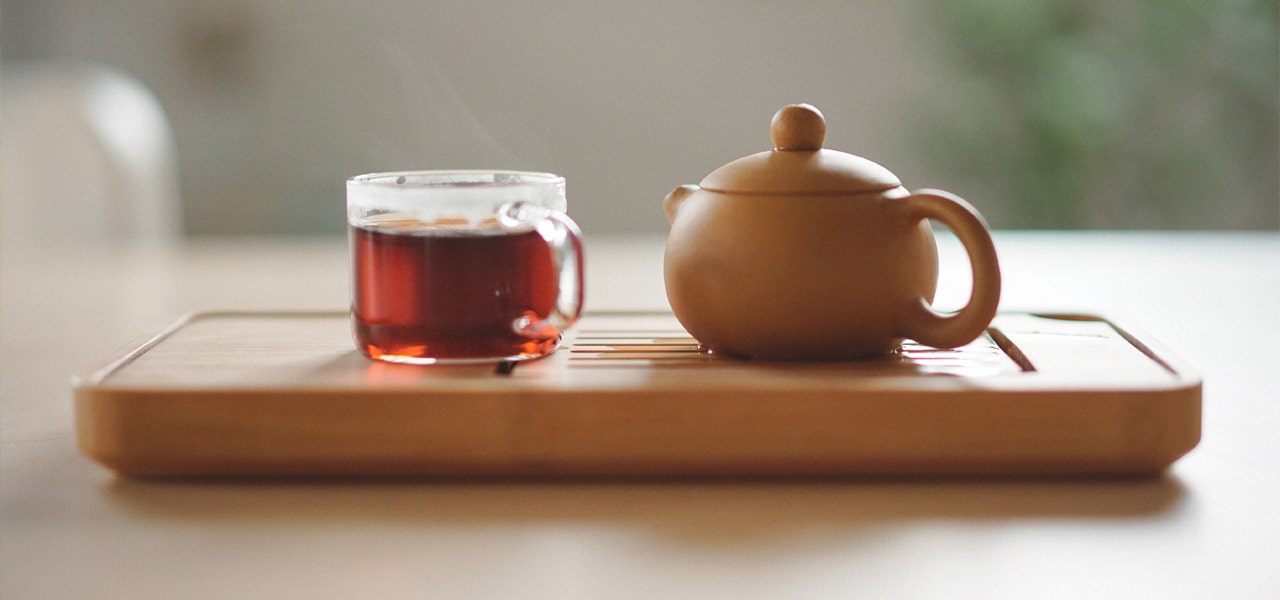 Is there anything as soothing as a hot cup of tea? A great way to relax, slow down, and unwind after a long day, herbal teas have been used as natural sleep remedies for centuries.
Many teas are known for their sleep-promoting properties. Here are a few potential organic options for the tea-loving mother in your life:
Magnolia bark

Chamomile

Lavender

Passionflower

Valerian root
Essential Oils
Have you hopped on the oil diffuser trend yet? If you're looking for an organic sleep gift that feels luxurious but is pretty affordable, consider pampering Mom with an oil diffuser and a few essential oils to get her started. If you're looking for sleep-promoting oils, you can try:
Lavender

Chamomile
Ylang ylang

Peppermint

Valerian

Jasmine
Most essential oils have relaxing properties, which can help reduce anxiety and promote sleep. The same as with any product you consume, make sure to look into the certifications or specifics regarding sourcing before you buy.
Organic PJs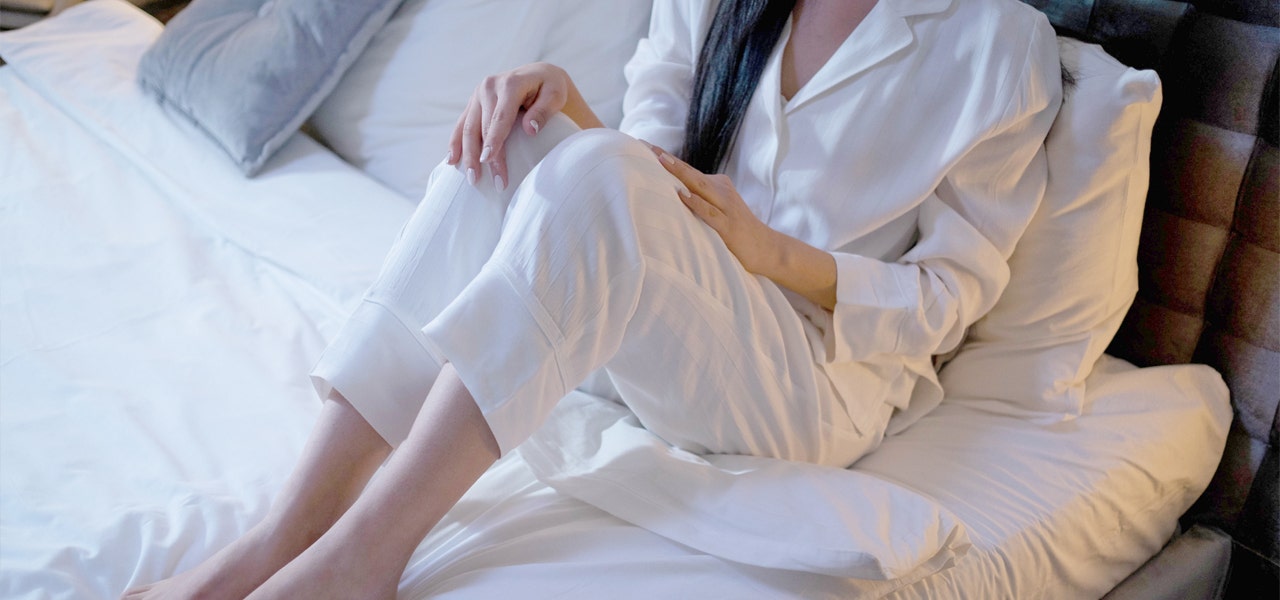 The right set of PJs can make your bedroom feel like a 5-star hotel or a luxury spa experience. And there's nothing more luxurious than fabrics made from certified organic, natural fibers. But did you know that pajamas can help you sleep, too?
In a properly honed bedtime routine, the act of putting on your pajamas serves to tell your body that it's time to wind down. Just like putting on your work clothes helps to wake you up in the morning or putting on your gym shoes hypes you up, making pajamas a part of your bedtime routine can help improve your sleep quality.
When shopping for organic pajamas and slippers, it's important to properly vet the products to avoid falling prey to
greenwashing – a sales tactic that falsely claims environmental friendliness to deliberately mislead customers. If you're looking to find reputable products and learn to better vet companies, the Federal Trade Commission, the Environmental Working Group, and MADE SAFE® all have great resources for consumers.
Deep Cleaning Mom's Sleep Space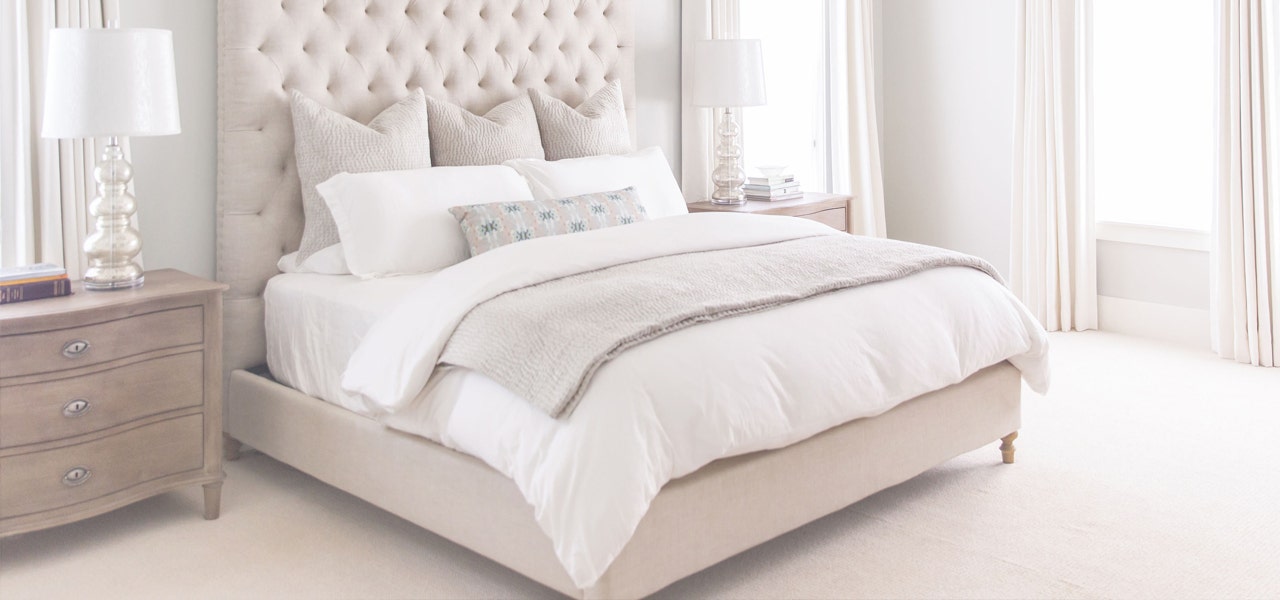 If your love language is acts of service, deep cleaning Mom's bedroom is the perfect way to celebrate her this Mother's Day. A dirty and cluttered bedroom can make it hard to relax and settle in at bedtime, while a clean bedroom can (and usually will) encourage high-quality sleep.
If you're looking for tips on how to best deep – and sustainably – clean your sleep space, this blog post about bedroom cleaning will get you started!
Naturepedic Pillows and Luxury Sheet Sets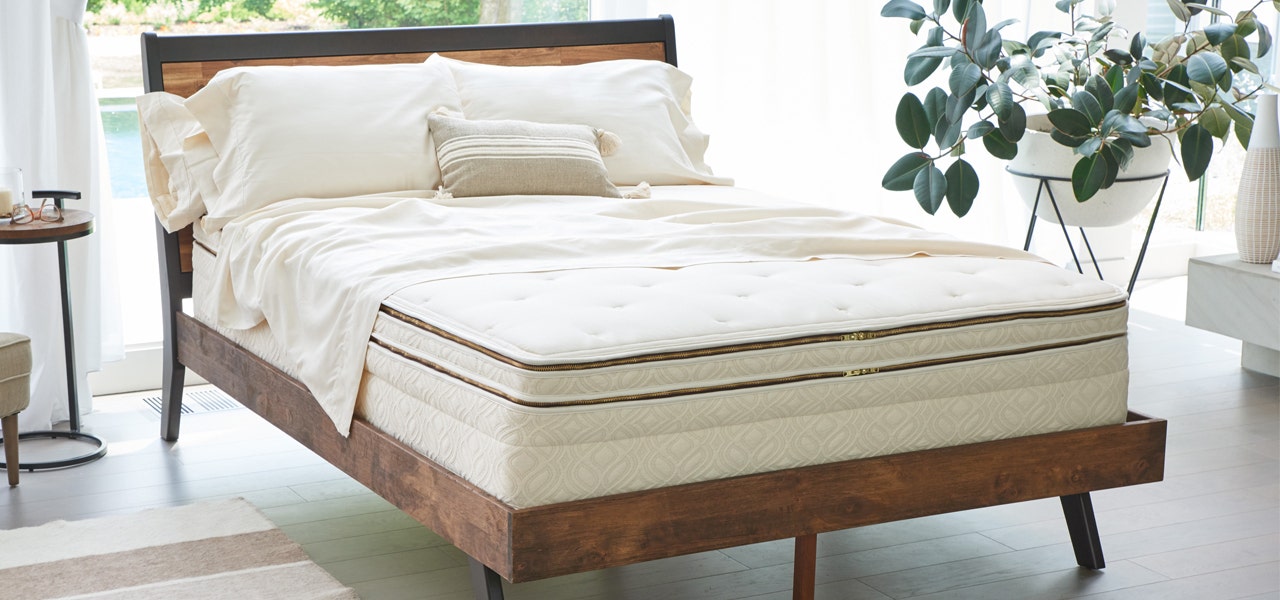 Comfort. Elegance. Certified-organic fabrics. The right bedding should match your aesthetic, provide comfort and promote safer, healthier sleep … and it makes a wonderful Mother's Day gift.
If you're looking to help Mom accessorize her mattress with comfy, non-toxic bedding, look no further than Naturepedic. Our organic toppers, pillows, pads and sheets are the best way to dress up and cozy up Mom's personal oasis – her bed!
---
---