What are phthalates? Phthalates – sometimes called the "everywhere chemical" – can be hard to pronounce, hard to spell, hard to locate and even harder to make sense of.
That's where Naturepedic comes in. We're on a mission to help rid consumer products of potentially toxic chemicals, and we're especially passionate about this one because phthalates can be found in conventional crib mattresses where little ones spend up to 16 hours a day sleeping. In fact, phthalates were a major driver in starting Naturepedic back in 2003 because, even back then, when almost all baby mattresses were made with vinyl and phthalates, our founder Barry Cik, a Board-Certified Environmental Engineer and new grandparent, was well aware of the dangers.
Understanding these harmful chemicals is an important step to minimizing the overall environmental toxins in your home. Here, you'll learn what exactly phthalates are, where they're most commonly found and what you can do about it.
What Are Phthalates?
Phthalates are a group of chemical compounds commonly used as plasticizers in various industrial and consumer products. They are added to plastics to increase their flexibility, durability and transparency. You can commonly find them in a wide range of products, including vinyl flooring, food packaging, medical devices, cosmetics and, yes, even most crib mattresses.
Odorless, colorless and highly versatile, some of the most commonly used phthalates include:
Dioctyl phthalate (DOP)

Diethyl phthalate (DEP)

Diisodecyl phthalate (DIDP)

Diisononyl phthalate (DINP)

Di-n-butyl phthalate (DBP)
If, like us, you try to live by the maxim, "If you can't pronounce an ingredient, don't consume it," that list above might look a little scary. And for good reason! Some phthalates, including DINP and DBP, have already been restricted by Consumer Product Safety Commission (CPSC) due to studies showing the toxic and harmful effects of phthalates. However, these restrictions only apply to baby and children's products (and for phthalates at levels greater than 0.1% by weight). Read more about the CPSC restrictions here.
Other phthalates may be just as toxic but, as yet, no action has been taken. At Naturepedic, of course, we refuse to use materials like phthalates.
What Are Phthalates Found in?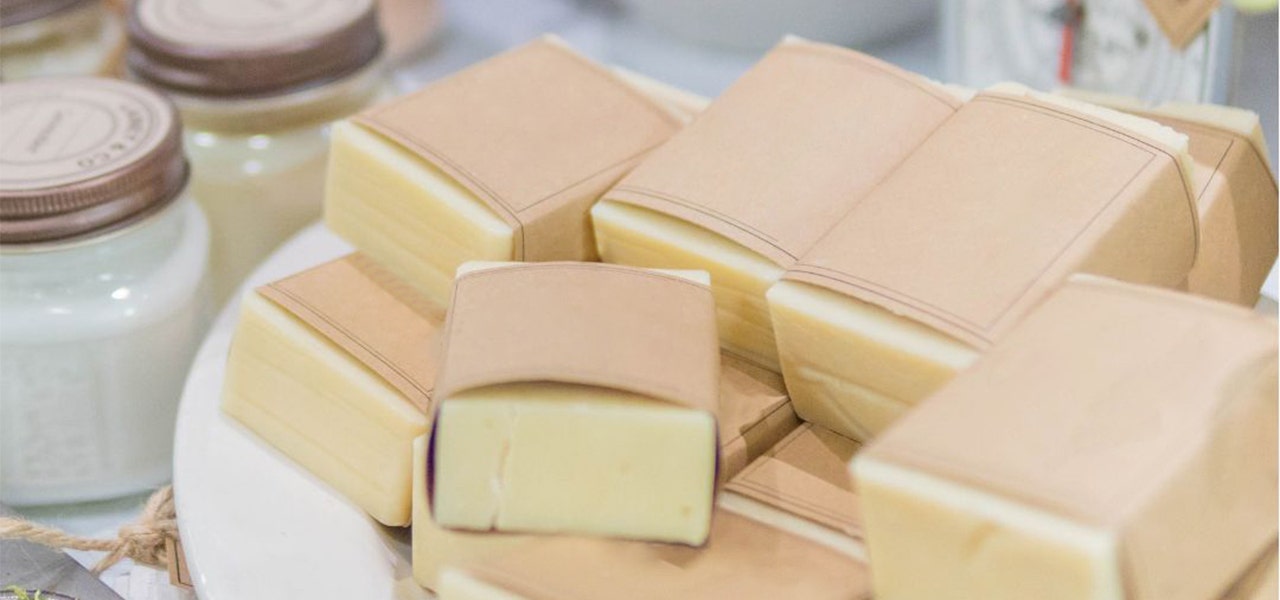 Phthalates can be found in a multitude of consumer goods, including:
Crib, minicrib, bassinet, cradle and other baby mattresses or pads made with vinyl

Stollers and other baby products made with vinyl

Plastic toys

Shower curtains

Food packaging

Vinyl flooring

Medical devices

Fragrances

Shampoo

Soap

Body lotion

Deodorant

Nail polish
And that long list goes on. (Yikes!)
Phthalates are often included to help lubricate the other ingredients and act as a carrier. In food, phthalates can end up in our supply because they easily transfer from plastic materials during food production, preparation and packaging.
Moreover, phthalates are not chemically bound to the products they are used in, which means they can leach into the environment and accumulate in food, dust and air, making exposure to them somewhat ubiquitous in our modern lives. And, this makes phthalates a pretty scary chemical to include in a mattress!
The Dangers of Phthalates
Exposure to phthalates can occur through ingestion, inhalation or skin contact, per the CDC. Long story short, you can be exposed quite easily. Research has linked phthalates to various adverse effects, such as disruptions in the endocrine system, which can lead to hormonal imbalances and reproductive issues.
Research also suggests that pregnant women, infants and children are particularly vulnerable to the harmful effects of phthalates. Exposure during critical stages of development has been associated with developmental and behavioral problems in children. Moreover, certain phthalates are classified as possible human carcinogens, further highlighting the dangers of prolonged exposure.
As we mentioned, the CPSC restricted the use of certain phthalates and may add more to that list. However, a larger problem exists. When these restrictions happen, manufacturers are able to tweak the chemical formulas to create new phthalates that they can then use instead. We advise staying clear of phthalates altogether.
Phthalates Are Bad for the Planet, Too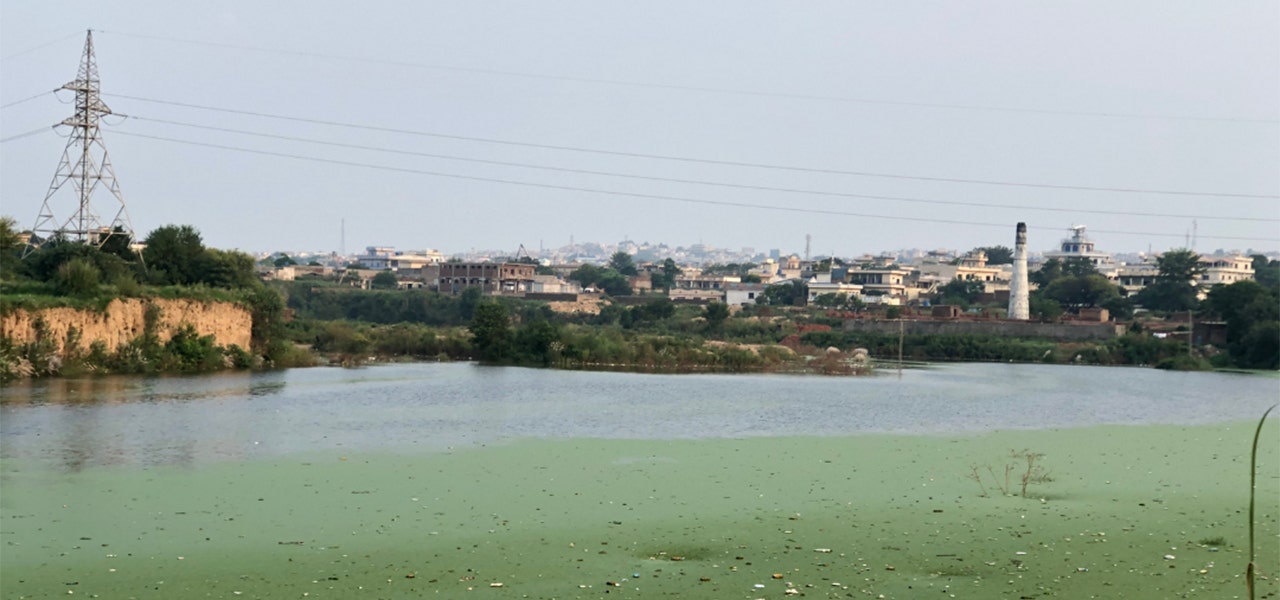 Phthalates can leach into the environment, contaminating soil, water, dust and even the air. Their persistence in the environment, coupled with their known endocrine-disrupting properties, can harm wildlife and ecosystems.
Phthalates have been linked to reproductive and developmental issues in aquatic organisms, disrupting the delicate balance of ecosystems. The phthalate DBP has been linked to the decline of amphibian species even when found in low concentrations. And as mentioned, the accumulation of phthalates in the environment can pose risks to human health when they enter the food chain.
Their widespread presence and potential for harm make phthalates a significant concern for the health and well-being of our planet.
So, Why Are They in Many Crib Mattresses?
Typically phthalates are added to the vinyl/PVC that most non-organic crib mattress manufacturers use to help waterproof the surface of the mattress. A waterproof crib mattress appeals to parents since it makes crib sheet changes easier and helps to maintain a clean and hygienic sleeping environment for their infants. But, at what cost?
Oh, and speaking of cost – phthalates are cheaper than higher quality crib mattress materials, which helps manufacturers keep the price down.
How Naturepedic Can Help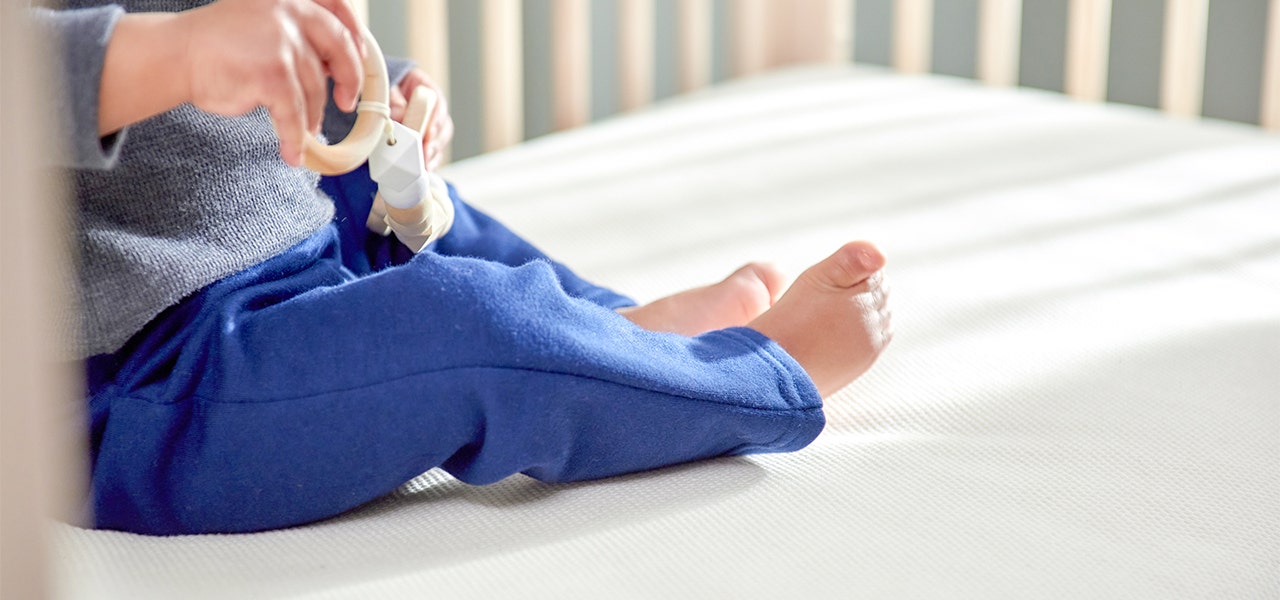 A waterproof surface is essential for preventing urine, spit-up or other messes from penetrating inside the mattress where they can wreak havoc and grow mold and bacteria – the last things you want your baby breathing.
When we say that waterproofing crib mattresses is crucial, we mean it. But using phthalates to do it? Not so much.
Naturepedic's certified organic crib mattresses feature a patented food-grade polyethylene waterproof surface made from non-GMO sugarcane. While almost all options on the market use vinyl/PVC, PFAS or simply aren't waterproof at all, we ensure a safer, healthier environment for your little one that doesn't sacrifice hygiene – and we do it without harmful chemicals.
Learn more about crib mattress waterproofing and other chemicals to avoid in your baby's nursery on the Naturepedic baby blog.
---
---