No-Bake Peanut Butter Cookie Recipe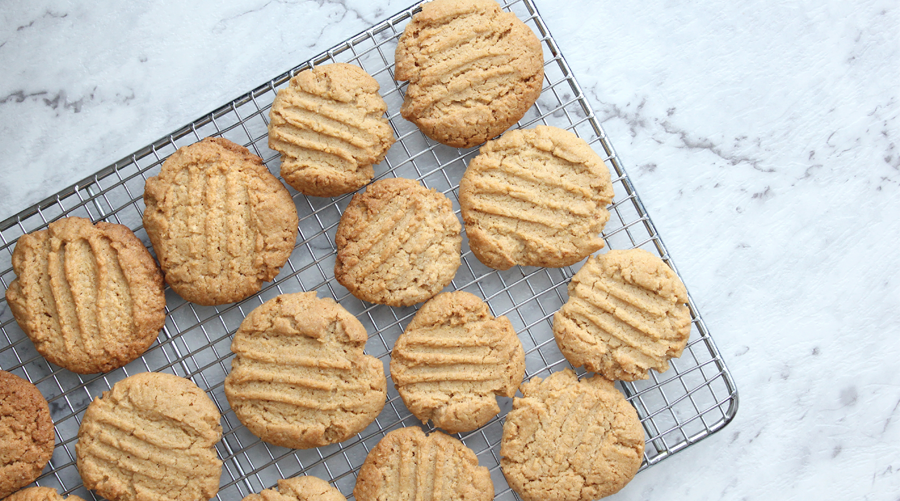 After watching all those cooking shows and videos where people are baking cookies and just pour on the sugar, it makes me wonder how recipes like this one exist and taste just as good!
If you're like me and have a huge sweet tooth, you're probably looking for a little something every day to have as a treat that isn't a fruit. If you have some spare peanut butter, rolled oats, and dates around the kitchen, then you're set! There's no need for white sugar when you have the natural sweetness that comes from delicious dates.
These no-bake, vegan peanut butter cookies are the perfect treat for satisfying that sweet tooth. They are ridiculously easy to make — taking all of 10 minutes! — and they store great in the freezer, so you don't have to worry about them spoiling. This is such a simple bakery recipe to keep in mind, and it's a very healthy choice, too!
Ingredients:
1 and 1/2 cups of rolled oats
4-8 tablespoons of almond milk
6 pitted dates
1/2 cup of natural peanut butter
Instructions:
1) Combine the dates, peanut butter, and oats in a food processor or blender. (Note: it is best to use a high-powered machine for this; a Vitamix works like a charm!)
2) Add in one tablespoon of almond milk at a time, and blend. The ingredients should slowly take the form of cookie dough.
3) Roll into balls and place on a cookie sheet with parchment paper. Use a fork to flatten the form into a criss-cross peanut butter cookie design.
*Helpful hint: if the dough is sticking to the fork, run the fork under hot water before pressing the ball into the cookie shape
4) Refrigerate the cookies to firm them up and enjoy! If you have some left over, store them in the fridge for up to five days or freeze them. When you want to eat a frozen one, just let it thaw for fifteen minutes and enjoy!
Serving suggestions:
These deliciously nutty cookies taste great with any kind of warm beverage, especially hot chocolate or coffee.

The recipe can easily be doubled (or even tripled!) for parties, birthdays, or holiday gatherings.

If you want to add a little garnish and extra flavoring, you can turn these cookies into a peanut-butter-and-chocolate delight by topping each one with dark chocolate—or a Hershey's kiss! Sprinkling coconut sugar on top or placing another nut, like a pecan or almond, on top can also give them an extra crunch.

Enjoy with our Chai Spiced White Hot Chocolate Recipe!