Creative Uses For Pumpkins You Probably Haven't Tried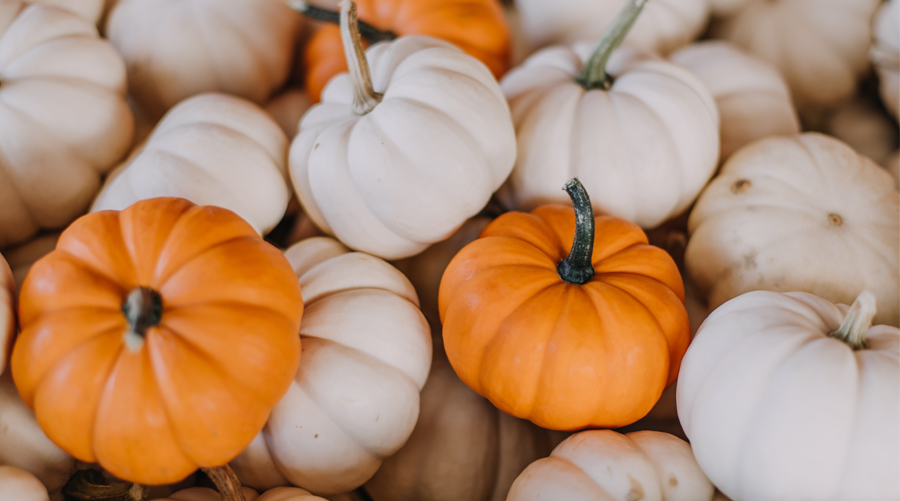 Halloween is just around the corner. If your neighborhood isn't already sprinkled with Jack O'Lanterns, you can set the spooky tone by carving pumpkins this week. And what better way to get into the holiday spirit than to celebrate National Pumpkin Day--which just so happens to be today!
If you're looking to be a little more creative this year and find some alternative uses for all the pumpkins you bought at the farmer's market, we're here to share some fun uses for pumpkins on National Pumpkin Day.
Here are 5 creative uses for pumpkins that you can try out this autumn.
1. Spice things up with pumpkin seed salsa
That's right, you can put a new spin on traditional salsa by adding pumpkin seeds to your best-loved recipe. In fact, this is just one of many ways you can cook pumpkin seeds that go beyond the typical roasting.
2. Save the insides for pumpkin purée
Instead of immediately tossing those goopy pumpkin innards, you can salvage the insides and make your own puree, which can be frozen. Doing so will come in handy later on when you feel like baking pumpkin bread, muffins, or dip.
3. Make some seasonal broth
Another thing you can do with those slimy pumpkin insides is to strain out the solids and preserve the broth. Add the guts to a pot of boiling water for about 30 minutes. You can then use the broth for casseroles, soups, or any other seasonal dish that you want to make pumpkin-flavored.
4. Brew your own pumpkin ale
If you like to partake in the home brewing trend, pumpkin works great as a flavoring to beer. After finding a home-brewing recipe for pumpkin ale, you can experiment with the base, so long as it isn't too hoppy. Using one pound of pumpkin for five gallons of beer is a good rule of thumb to impart character.
5. Unwind with a pumpkin facial mask
You can treat your skin to the versatility of pumpkin by making your very own face mask out of the pulp. Pumpkin pulp actually contains enzymes that can dissolve dead skin cells while delivering key nutrients such as Vitamin A, Vitamin C, and zinc.
Why not start off the fall with some new healthy habits? At Naturepedic, our mission is to promote healthy living in every aspect of your family's life -- from the moment you wake up until the moment you fall asleep on one of our organic mattresses. Learn more about our product line for adults, kids, and babies HERE.