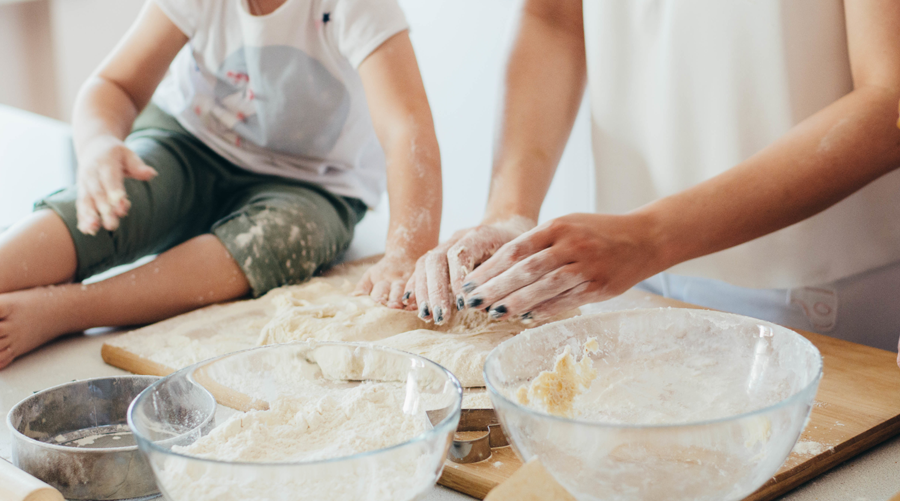 Thanksgiving is only a few days away, which means it's time to gobble up all of the ingredients you'll need to cook a celebratory feast. Even if this year's Thanksgiving might be a little different than ones in years past, you can still find plenty of ways to create an unforgettable meal that's delicious, decadent, and not entirely unhealthy.
Truth be told, many of the signature dishes on Thanksgiving are loaded with sugar or fat—or both. From pecan pie and creamy mashed potatoes to green bean casserole and stuffing, these staples can pack in loads of unhealthy calories.
In fact,
the average American
will eat a hefty 3,000 calories during Thanksgiving dinner alone, with drinks, appetizers, and desserts bringing the total up to nearly 4,500 total calories for the day!
This year, you probably have a little extra time on your hands to think more critically about the dishes you're planning on cooking—and you should! There are plenty of options for creating an organic spread that excludes some of those fattening, high-cholesterol Thanksgiving foods and substitutes them for better, healthier holiday options.
Whether you have a set diet or are just looking for a few alternatives to the traditional unhealthy staples, here are 10 healthier, organic substitutes to try out this Thanksgiving.
APPETIZERS
Curried Butternut Squash Dip

- Serve with an assortment of crisp veggies and your guests will get a full serving of vegetables before the meal even begins!

Antipasto Sausage Skewers

- Use turkey or chicken sausage, artichokes, lettuce, and peppers to create an elegant appetizer that's super low in calories.

Spicy Lightly Pickled Cucumbers

- These zingy, crunchy cucumbers are sure to "wow" your guests. Can veggies really be this tasty?
MAINS
Organic Turkey

- That's right, it is possible to go organic with the turkey you choose. Look for birds that are farmed according to USDA organic food standards for healthier meat raised without growth enhancers or antibiotics.

Lentil & Sweet Potato Shepherd's Pie

- A more colorful alternative to shepherd's pie with a fluffy sweet potato topping, this main will be a hit among all types of eaters.
SIDES
Cranberry Citrus Meatballs

- Give your meatballs a healthy kick by infusing chopped dried cranberries to the mix.

Roasted Brussels Sprouts

- The best thing about brussels sprouts is they can be cooked in so many ways; in this healthy version, the combo of walnuts, Dijon, and capers makes them extra flavorful.

Vegan Mashed Potatoes

- You don't have to be a vegan to enjoy these delicious potatoes, which are made special with sweet caramelized onions and nutritional yeast.
DESSERTS
Vegan Pumpkin Pie

- Lay off the heavy cream this year and go for a dairy-free option that uses aquafaba (the leftover water from a can of chickpeas) to get its crunchy structure.

Mini Pecan Pies

- The key to any "healthy" dessert is portion size, so why not try baking your best-loved Thanksgiving pies in bite-sized versions?
---