Healthier Alternatives To Christmas Cookies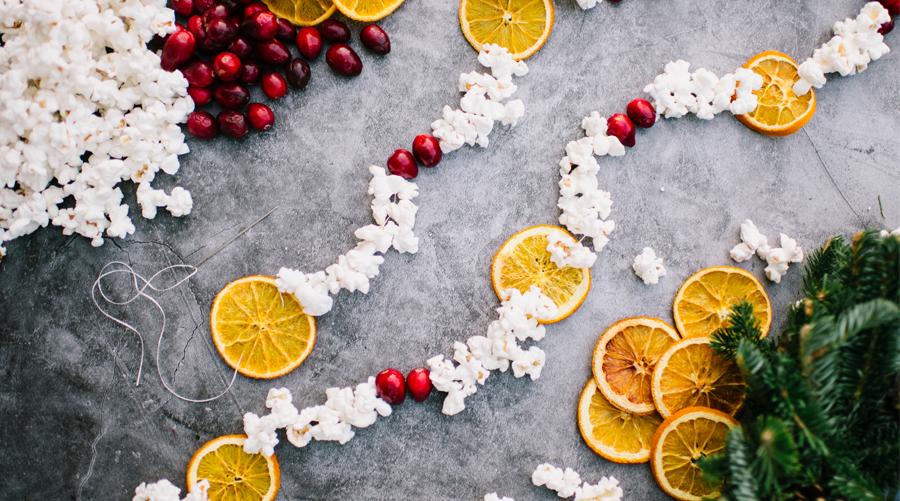 The holidays are officially here and that means plenty of sugar-filled temptations. From sweet-tasting apple pies to hot cocoa with marshmallows, there are so many delicious treats around the house during the holiday season that are often impossible to ignore.
During the six-week period between Thanksgiving and New Year's Day, data shows the average person gains between one and three pounds. While this may not seem hugely significant, it's best to just avoid all those high-calorie treats during the holidays by trading them in for a healthier, more holistic option.
Give your physical wellness the gift of these healthy treat alternatives, which are much better options than all those sugar-ridden holiday staples.
Fresh fruit is an undeniably sweet treat that acts as a great substitute to treats riddled with white sugar. You can easily make real fruit candy canes by slicing and alternating bananas and strawberries. This simple snack is fun for kids to make and can be used as a special anytime treat during the holidays.
It just doesn't get any more fun than little Santas made from fruit! Made with just three ingredients, you can create tiny strawberry santas without any cooking or baking. If you want to make these treats even healthier, choose a sugar-free or low-calorie vanilla cream for the center (rather than using icing).
If you feel like getting extra crafty and want to turn snack time into a fun activity for the whole family, making reindeer sticks out of celery, almond or peanut butter, fresh raspberries, pretzels, and raisins is the perfect recipe.
Another holiday snack made entirely from fruit are these tiny Grinch kabobs. If your kids are fans of Dr. Seuss, this snack is sure to be a hit. Even if they don't like Dr. Seuss, this snack is especially fun to assemble--and who doesn't love kabobs!? Substitute the marshmallows for bananas for an ultra-healthy option.
Making organic popcorn and adding your own flavoring is a great way to indulge during the holidays without all the extra sugar and fat. Pop some kernels in coconut oil for a healthier alternative to butter. Then, add flavoring such as maple syrup and cinnamon for an exceptional holiday taste.
For many households, clementines are a traditional holiday staple. Liven them up this year by dipping them in dark chocolate with a high percentage of cacao for a special, not-entirely-unhealthy version of everyone's favorite holiday fruit. You can even sprinkle them with cut-up nuts, such as pecans, or a little bit of coconut and sea salt.
What are your favorite holiday treats? At Naturepedic, we're always thinking about ways to make daily living a little healthier. To discover why our organic mattresses align with our mission to provide safer, healthier sleep to all of our customers, check out our past blog.