Birdsong, sunshine and BBQ wafting in the breeze … summer is truly in the air. For many families, summertime means celebrations, parties and cookouts in the great outdoors – and here in the U.S.A., the Fourth of July marks the biggest summer celebration of them all.
However, if you're committed to sustainable living like Naturepedic is, you may be rethinking your holiday plans. Outdoor eating, extra treats, fireworks … so much of what we love about the Fourth of July can also lead to some less than eco-friendly celebrations. (Not to mention, major sleep disruption, which many experience during summer anyway.)
That's where Naturepedic comes in. Read on for our tips on tackling both … because the celebration must go on! Plus, in our opinion, learning how to be eco-friendly, such as shifting to a more sustainable mattress or rethinking your cleaning products, can even bring you the peace of mind helps you sleep better at night.
Sustainable Fourth of July Party Ideas
We don't mean to be a buzzkill. But, it's true: a lot of our Independence Day traditions are pretty hard on the environment.
So, how can we celebrate in a way that's still fun … but a little more responsible? Here are some alternative, sustainable Fourth of July ideas to celebrate our founding fathers, while respecting our Mother Nature.
Responsible Grilling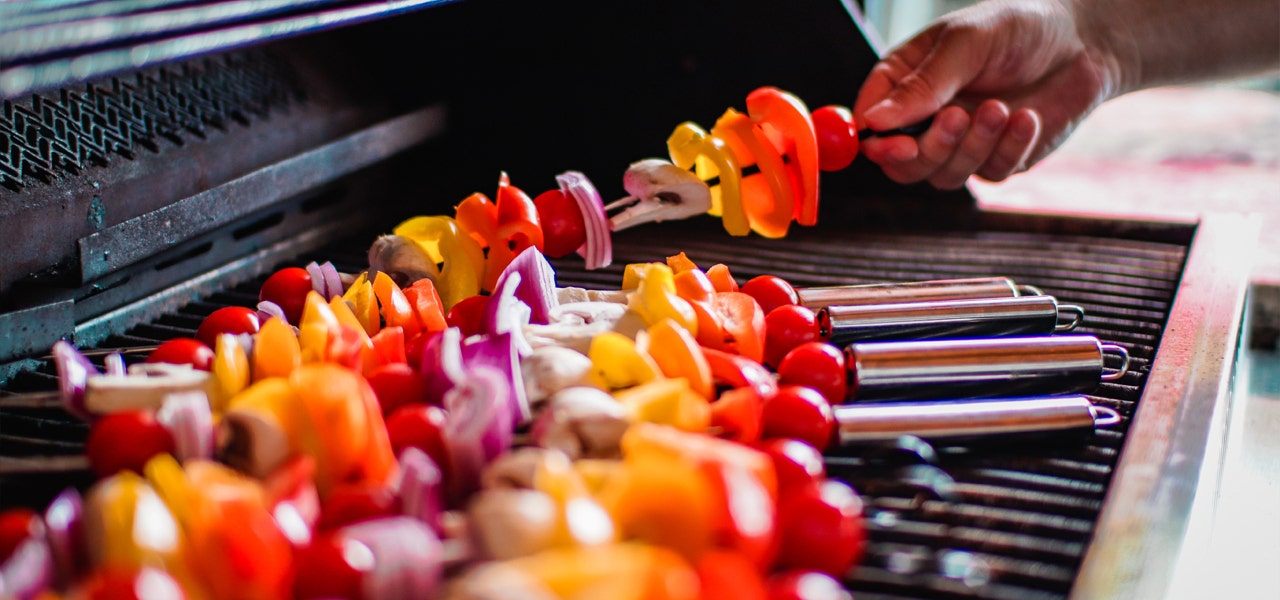 When we think summer, most of us think cookouts. What is it about cooking and eating outdoors that makes food as regular as a hot dog or a hamburger taste AMAZING? Maybe it's the simple fact that it brings people together and turns something as mundane as dinnertime into a reason to gather, an event to celebrate, a moment to remember.
Time for the bad news. That charcoal grill that makes the food taste so good is unfortunately the culprit for major greenhouse gas emissions. But never fear! There are other alternatives to charcoal that can help you have a more sustainable Fourth of July, such as:
Lump charcoal

Natural gas and propane

Electricity

Solar power
Reusable Party Supplies
You've probably heard by now that single-use plastics are a major environmental no-no.
They're easy, sure … especially when your BBQ's got lots of mouths to feed. But, that plastic fork that you're going to use once and then throw away? It will take an entire human lifetime to even begin breaking down, and 10 human lifetimes to decompose completely.
Translation: it's just not worth it. Consider using reusable dinnerware, cutlery and cloth napkins for your summer celebrations. And, if you can't totally give up disposable dinnerware, there are greener alternatives such as paper-based products and bioplastics that are designed to be a little gentler on Mother Nature.
Firework Alternatives/Community Displays
Fireworks are perhaps the most iconic symbol of our Independence Day celebrations (beside the Flag itself, of course). Unfortunately, environmentally friendly fireworks are aren't really a thing. Fireworks contribute to air pollution. The chemicals in fireworks can end up in the soil or waterways. And the loud BANGs of your fireworks can terrify local wildlife – not to mention your cats and dogs!
Giving up fireworks is a big ask, we know. But, if you're including fireworks in your July 4th celebrations, consider attending a public display or getting a large group together to set them off. Think of it like carpooling – you're reducing the amount of fireworks without giving them up altogether.
Considering a firework-free celebration? Here are some alternative visual spectaculars to end your night:
Eco-friendly floating lanterns

LED candles in glass hurricanes

Solar powered LED string lights

Laser light show

Light projectors
Sleep Tips for the Fourth of July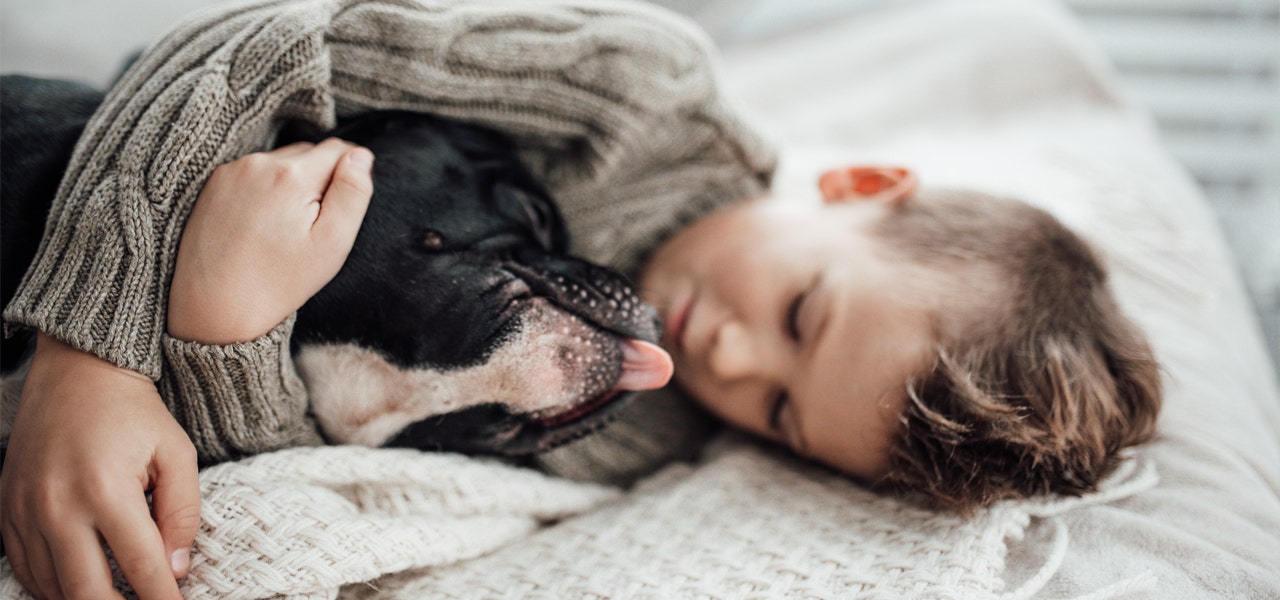 At Naturepedic, we're on a mission to provide sleep that is healthier for you and healthier for the planet. We've just covered the latter … now let's talk about the former!
Fourth of July celebrations are full of excitement … which can make it difficult to sleep at night. So can loud noises, big meals and just changing up your schedule in general.
So how can you balance your enjoyment with your sleep schedule? Here are some tips for the whole family.
For Babies and Kids
It may be tempting to let the little ones skip naptime over the holiday weekend, but making sure they stick to their regular schedule will help to keep bedtime worry-free (and prevent stress and meltdowns if bedtime is a little later than usual).
If you plan on seeing the fireworks with your kids, consider dressing them in their PJs beforehand to make the bedtime transition as quick and easy as possible when you get home. And make sure to pay attention to their body language – firework spectaculars can last as long as 30 minutes, but your child may have seen enough and be ready for bed well before that.
If you plan on staying home, consider running a fan, playing some ambient music or using a noise machine to help drown out some of the firework sounds. Studies have shown that pink noise can be particularly effective in drowning out loud noises while sleeping! And if your child does wake up from the loud noise, it's okay to give them some extra comfort and cuddles past bedtime to help reassure them.
For Adults
From fatty food to alcoholic beverages to fireworks, there's a lot that can disturb your sleep as an adult during Fourth of July celebrations.
Alcohol might make you feel sleepy, but it can disturb your circadian rhythm and reduce your quality of sleep, so try and limit your intake during your celebrations. And while we all love to pig out at a cookout, large meals before bed can upset your digestion and keep you up at night. So, try and eat earlier in the day!
Of course, if you're skipping out on the festivities and just trying to sleep through the fireworks, sleep aids like melatonin, chamomile tea and noise machines are great tools to use to drown out the noise and put your mind at ease.
For Pets
Pets and fireworks are tricky because we can't simply explain to them that everything is going to be okay. Your best bet is to set up a safe space for your pet to stay during the fireworks. It should be in the quietest part of the house, and full of comfort objects and toys, low lighting and their favorite bed to curl up in.
Just like kids and adults, pets can also benefit from some ambient noise to drown out the fireworks! Try running a fan or playing some nature sounds in their space to calm them down. And in severe cases, medication might be the best bet for your furry friend – just talk to your vet first!
American Factory. Handcrafted Quality. No Compromises.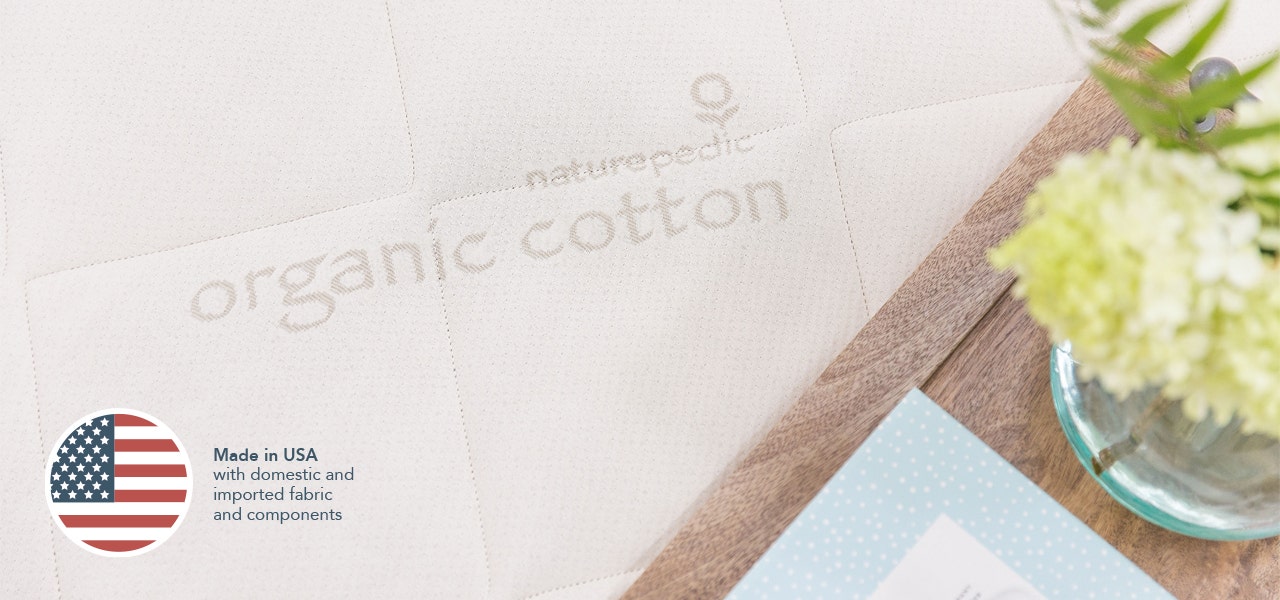 Of course, Naturepedic has lots of ideas about how you can get better sleep. Start today by celebrating the red, white and blue with certified organic mattresses from Naturepedic – all made right here in the U.S.A. with domestic and imported fabric and components. We have options for adults, kids and babies. Plus, we offer organic sleep accessories that help protect you, your family and your planet from toxic chemicals. Oh, and did we mention the free shipping and 100-night risk-free sleep trials?
---