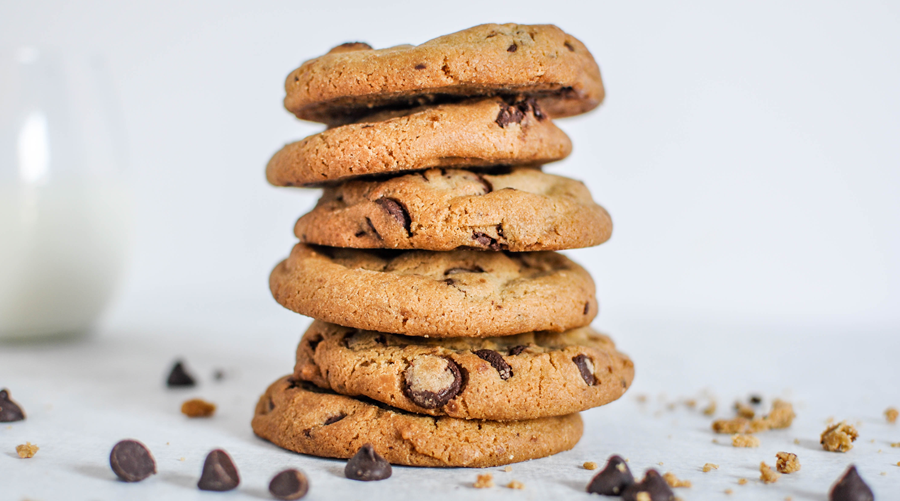 If you're a chocolate chip cookie fiend, then today might just be your favorite day of the year. It's officially National Chocolate Chip Cookie Day, which means you have no choice but to indulge in one of the world's favorite treats.
But you don't have to indulge in chocolate chippers that are entirely bad for you. If you're searching for a recipe that still allows you to feel good about what you're eating, there are plenty of options out there that meet any number of dietary restrictions—such as no sugar, gluten-free, vegan, paleo, and the list goes on.
Why not replace the traditional white sugar and butter of grandma's chocolate chip cookies with organic maple syrup and almond butter for a healthier, organic option?
Celebrate National Chocolate Chip Cookie Day this year with an almond-butter based recipe that ties into your organic mission to lead a healthier lifestyle:
RECIPE
INGREDIENTS
1 cup almond butter
¼ cup organic maple syrup
1 egg
½ teaspoon baking soda
½ teaspoon organic vanilla extract
½ teaspoon sea salt
¼ cup vegan chocolate chips
PREPARATION
Preheat the oven to 350 degrees Fahrenheit and line a baking sheet with parchment paper.

Whisk together the almond butter, maple syrup, egg, baking soda, vanilla extract and sea salt until a smooth batter forms. (You may need to use a bit of elbow grease, as almond butter is naturally thick!)

Fold in the chocolate chips until evenly dispersed.

Drop 1-½ tablespoons of batter onto the parchment paper and space the cookies out about an inch apart. Bake until golden on top and slightly browned on the bottom—around 10-12 minutes. For crispier cookies, leave them in a bit longer.

Let the cookies cool for 15 minutes and enjoy!
*Note: It's best to store these chocolate chippers in the fridge to keep them firm, but they can easily be reheated for 10-15 seconds for the same just-out-of-the-oven taste.
---