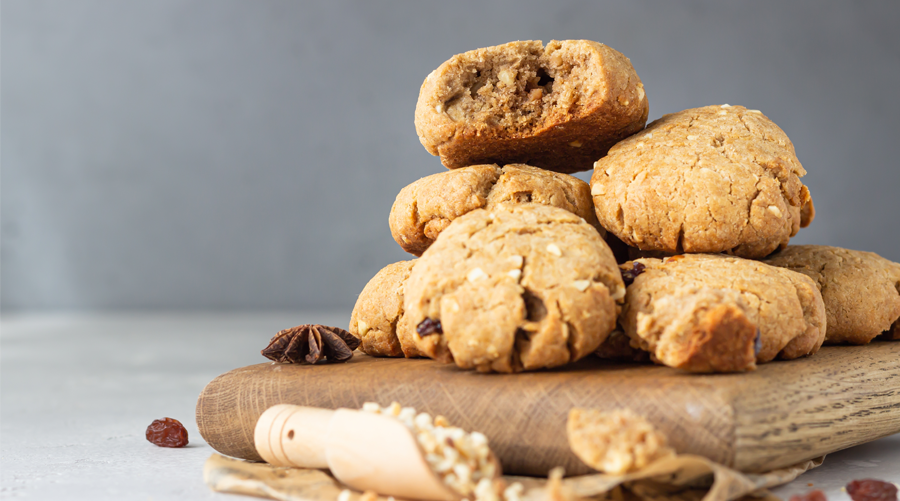 It's National Homemade Cookie Day and you know what that means — it's time to get your bake on! From fluffy and warm oatmeal raisin to rich, dark chocolate chippers, there are so hundreds of creative cookie options that will instantly warm up your kitchen and your soul.
The good news is, you don't have to break your cycle of healthy eating by baking a batch of sugar bombs. Instead, you can find plenty of recipes online for healthier cookies that negate the bad stuff while still tasting just as delicious.
Since we care about you and your family's health and wellness at Naturepedic, we wanted to share one of the best tried-and-true recipes for homemade chocolate chip cookies that you can feel good about eating.
By replacing sugar and butter with maple syrup and almond butter, these flourless chocolate chippers are the perfect cookie to celebrate National Homemade Cookie Day while keeping on track with your health!
Recipe: Flourless Almond Butter Chocolate Chippers
Ingredients:
1 cup almond butter
1 egg
¼ cup organic maple syrup
½ teaspoon baking soda
½ teaspoon organic vanilla extract
½ teaspoon sea salt
¼ cup vegan chocolate chips
Directions:
Preheat the oven to 350 degrees Fahrenheit and line a baking sheet with parchment paper (this helps the cookies not stick!)

Whisk together the almond butter, egg, maple syrup, baking soda, vanilla extract, and sea salt until a smooth batter is formed.

Fold in the chocolate chips until they're evenly dispersed.

Drop 1-½ tablespoons of batter about an inch apart onto the baking sheet and space them evenly apart.

Bake until golden on top and slightly browned on bottom, 10-12 minutes. For crispier cookies, leave them in a little longer

—but make sure you keep an eye on them!

Let the cookies cool for 15 minutes and enjoy!
*Note: After a day or two, it's suggested to store these cookies in your refrigerator to keep them firm. You can easily reheat them for that fresh, melted chocolate cookie taste!
---