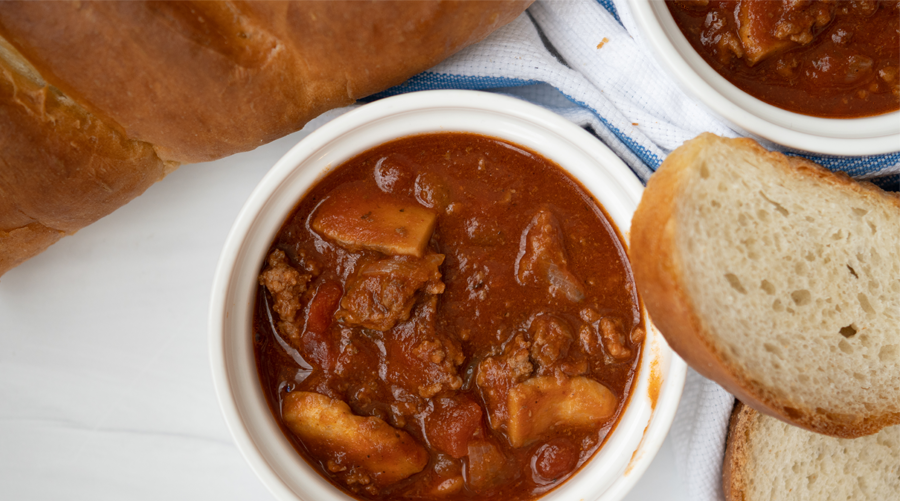 In my opinion, fall and winter are the best seasons for food! All the cozy soups, casseroles, and yes, even festive desserts, make these seasons ideal for curling up on the couch in a blanket and enjoying a meal.
When I envision that scenario, I'm always holding a bowl of my favorite chili. The best part about this chili is that it can be made in so many different ways to accommodate different diets. The below recipe is the full vegan version but by subbing out the vegetable stock for beef stock and the vegan "meat" for 80/20 ground beef, you'll have a recipe every meat eater will love. My favorite way to prepare this chili is by splitting the difference, using half beef broth and half ground beef, while keeping the rest vegetarian. That way, I get the depth of flavors that come from red meat but save on the fat and extra calories.
For me, this chili is best left to simmer all day then served and it tastes even better leftover! It also freezes very well if you're in the mood to meal prep. Enjoy!
Recipe:
Ingredients
1 - 14.5oz can tomato sauce

1 - 14.5oz can crushed tomatoes with green chilis

1 can tomato paste

16ozs vegetable stock

1 lb ground vegan "meat" - I recommend the Impossible or Beyond brand

1 lb baby bella mushrooms, cleaned and sliced

1 medium sized sweet onion - diced

8 cloves minced garlic

1 ½ tbsp sea salt

1 tbsp ground pepper

1 tbsp cayenne pepper

2 tbsp smoked paprika

1 tbsp cumin

½ tbsp onion powder

½ tbsp garlic powder
Instructions
1. Saute "meat" in a large pan until browned and transfer with a slotted spoon to a paper towel lined plate.
2. Using the juice from the sauteed meat, saute the onion and mushrooms until translucent and browned respectively.
3. Add the above and all remaining ingredients into a crockpot and stir until combined. Place lid on crockpot and set for 6 hours on medium heat.
4. Throughout the cooking process, check on your chili, stirring and tasting each time. As the chili cooks the flavors combine and deepen. Use these tastings as an opportunity to add more spices to taste. Additionally, if the chili becomes too thick, you can add more vegetable stock to thin it out.
5. Serve chili and enjoy! This does freeze well if you'd like to make ahead or store it in the fridge for one week.
---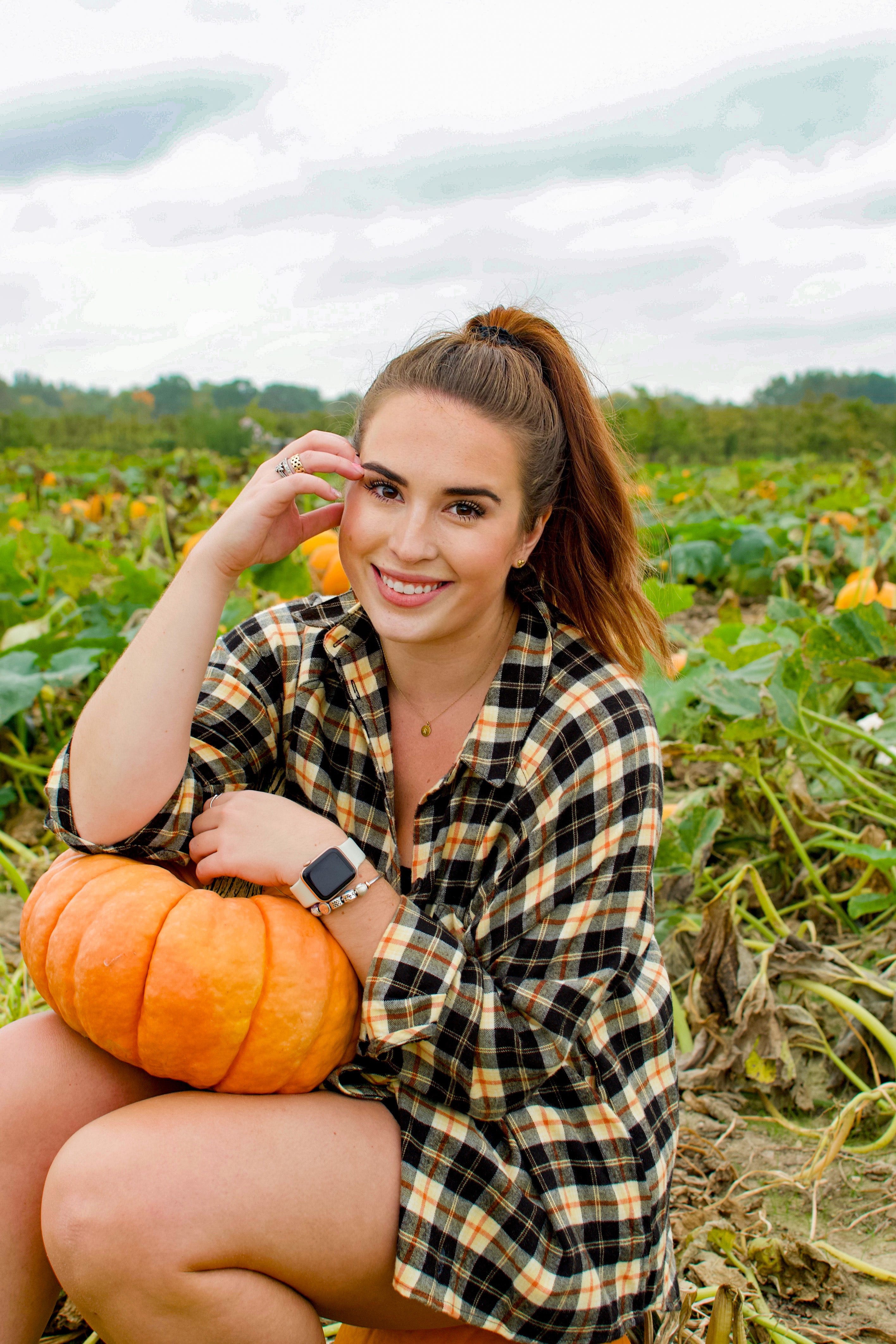 Sarah Rachul is a self-taught recipe developer and tester who has been experimenting in a kitchen since before she was old enough to reach the stove. She's a foodie through and through, passionate about helping others achieve delicious results, even with minimal cooking experience. She's always looking for ways to make her favorite comfort foods healthy and enjoyable for everyone. Find Sarah's latest recipes and cooking tips at Food and Whines.
You can follow her on Instagram!
---